An exhibition that will showcase Buddhist art from Burma – the first of its kind in the US – will open in New York on 10 February and run for three months.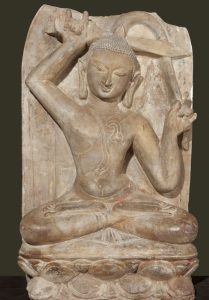 Around 70 exhibits in Buddhist Art of Myanmar, ranging from the fifth- to the 20th-centuries, will "highlight the long and continuous presence of Buddhism in Myanmar [Burma] since the early first millennium, as well as the unique combination of style, technique, and religious deities that appeared in the arts of Buddhist Myanmar," according to Asia Society Museum, the event organisers.
This display is significant at a time when interest is growing in Burma after years of economic and cultural detachment. Tom Nagorski, executive vice-president of the Asia Society, told DVB that, "The exhibition comes at an unprecedented time for Myanmar, after a long period of isolation. A few years ago, exhibiting this artwork across the world would have been impossible."
The landmark event will include pieces created for temples, monasteries and personal devotion, most of which "have never been shown outside of Myanmar", according to Nagorski, and will combine loans from the National Museums in Rangoon and Naypyidaw, the Bagan Archaeological Museum, Sri Ksetra Archaeological Museum, and the Kaba Aye Buddhist Art Museum, as well as from private and public collections in the US.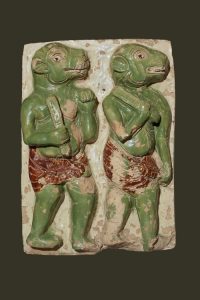 Beyond displaying the unique and beautiful pieces, the exhibition will place them in their historical and cultural contexts. Buddhism has been present in Burma since the third century BCE. Objects that attendees will be able to view include artwork from the Pyu period (1st– 9th centuries CE) , an era of significant overland trade with the Indian subcontinent and China; the Bagan era (849–1287 CE), a time of strong Indian Pala-period Buddhist influence that was notable for stunning stone and bronze sculptures; the Ava period (1287–1782) from which relatively little Buddhist material survives; and the Konbaung Dynasty (1752–1885), when Burmese rulers extended their domain into parts of Laos and Thailand.
As well as shedding light on the art history of Burma, the exhibition will contain some mystery. Nagorski told DVB: "One of the most intriguing pieces is a sandstone slab that was discovered in the walled city of Sri Ksetra in the 1970s. Since its discovery, the piece has raised more questions than provided answers. There's no agreement on what century it dates back to or whether it is tied to Buddhism or Hinduism."
A series of related events has been planned to coincide with the Buddhist Art of Myanmar exhibition, including rare performances of Zat Pwe—a Burmese tradition that combines elements of dance, song, comedy, puppetry and drama— and programmes that offer a perspective on Burma's current situation, such as a retrospective of films made by director Midi Z., who was born and raised in Burma and is currently based in Taiwan.
[related]