A new political party formed by former presidential advisor Nay Zin Latt is looking to field candidates in more than 250 constituencies across the country in Burma's upcoming general election due on 8 November.
Nay Zin Latt, formerly a political advisor to President Thein Sein, resigned from his post in April this year, when he took up a position as patron of the newly established National Development Party, or NDP.
Chaired by Hkun Aung Htwe, the party was approved registration by the Union Election Commission on 9 July.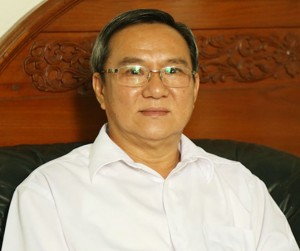 In an exclusive interview with DVB this week, Nay Zin Latt said the NDP currently has more than 3,000 members, many of whom are alumni of the Centre of Strategic and International Studies, a political science school which he himself heads.
He said they are eyeing seats in all seven administrative divisions and several ethnic states.
"We are looking to field somewhere between 250 and 300 candidates across the country," said Nay Zin Latt. "Also, a couple of USDP members have approached us with a view to joining.
"As a political party, we must consider every citizen who wants to join, but as we have already arranged for our own members to stand in the elections in their respective areas, we may not have any more positions to offer new members.
[related]
"Also, regarding the talk about former military servicemen – I myself am a former serviceman but I have been retired for 25 years. We have about six other senior members in our party who are former servicemen, but each of them has been retired for at least 20 years. There are no recent military retirees among our membership."
The government on 2 June made a statement clarifying that the National Development Party formed by Nay Zin Latt had no affiliation with either the president or his cabinet.