FROM THE DVB NEWSROOM
A 'Flower Strike' for Aung San Suu Kyi
Mandalay Strike Force wrote t-shirts with the slogan "Freedom From Fear" and held tote bags bearing Aung San Suu Kyi's image to mark her 78th birthday on June 19. A "flower strike" was called over the weekend – both inside and outside of Burma – to honor the jailed State Counsellor as well as all those fighting for democracy. Events took place in Brisbane, Australia and Tokyo, Japan. In a video to commemorate her birthday, Aung San Suu Kyi's youngest son Kim Aris called for his mother's release and the release of all political prisoners in Burma.
Kuki National Army and PDF attack Burma Army
The Kuki National Army (KNA) and People's Defense Force (PDF) launched a joint attack on a Burma Army outpost near the India-Burma border on June 15, The Hindu reported. An airstrike occurred in Sagaing Region near the border town of Moreh in Manipur, India. "The smoke plume was observed and sound heard from the Indian side of the border," said an unnamed Indian security official. The KNA is an armed group active on both sides of the Indian-Burma border. The Manipur government accuses it of being involved in violence between Kuki and Meitei in India that has killed more than 120 people since May.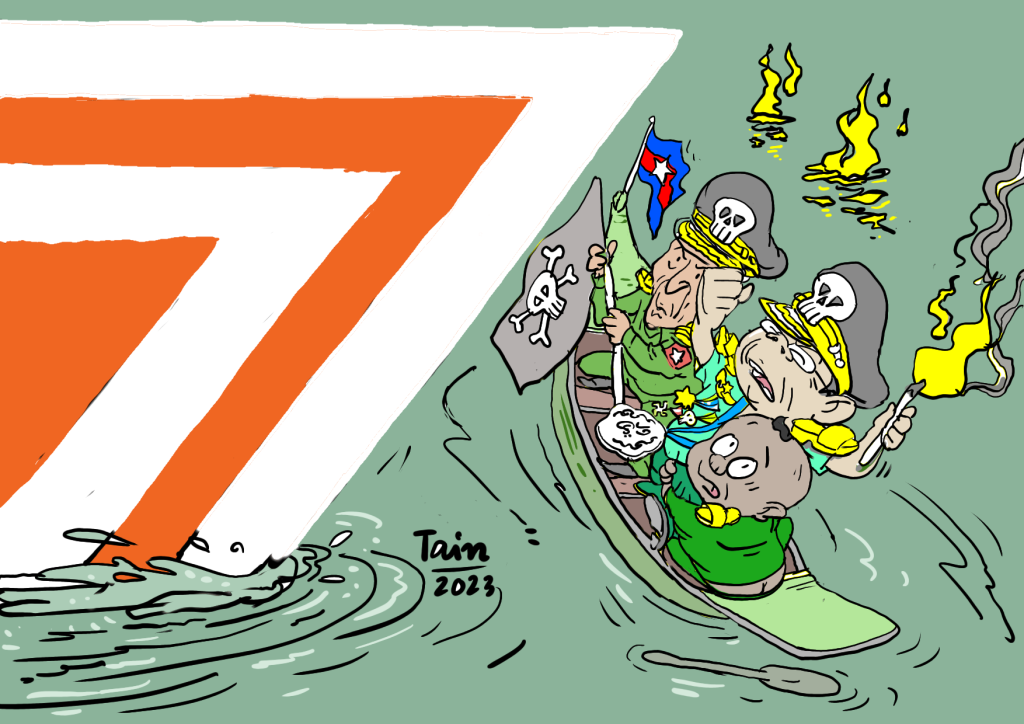 News by Region
MAGWAY—Three soldiers were killed after a police station and inspection gate in Yenangyaung town were attacked by resistance forces on June 16. An Mi-35 helicopter was spotted flying over the town following the attack.
MANDALAY—A staff member was injured and two vehicles were damaged after an explosion in Chan Mya Tharsi Township on June 15. "A 50-year-old office staff member was injured in his leg. A military truck parked nearby after the incident. They didn't block the roads but the office was closed," said a Chan Mya Tharsi Township resident.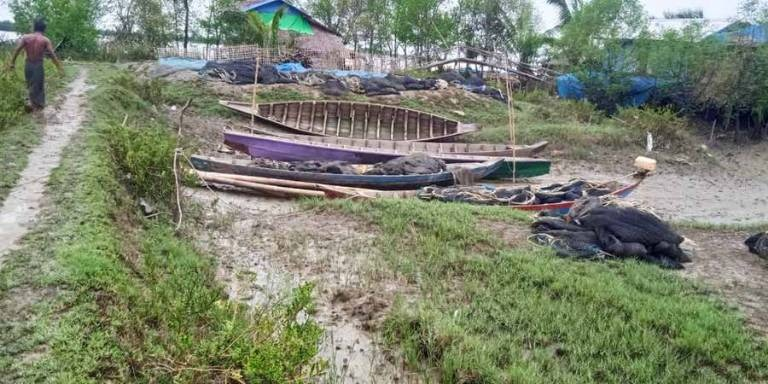 RAKHINE—Residents from 13 villages on Nga Man Ye island of Myebon Township state that at least 65 percent of homes, and 50 fishing boats, were destroyed by Cyclone Mocha. "We are trying to repair the houses now but the rain will come and we will not be able to fix them. We are unable to go to the sea to fish and are facing difficulties getting food," said a Nga Man Yeik island fisherman. They are requesting assistance to rebuild their homes and boats.
SHAN—The Ta'ang National Education Committee (TNEC) stated that it is selling lottery tickets to fund schools in the region. "We sell these lottery tickets to continue growing our education system, to support the salaries of our teachers in order to not to ask fees from students' parents," said a TNEC spokesperson. A ticket costs K2,000 ($0.96 USD) and will be sold through agents in the region and online for overseas buyers. The highest prize is K50 million ($9,612 USD). The TNEC is an independent education group not connected with the regime or the Ta'ang National Liberation Army (TNLA). Schools in the region had been shut down since the 2021 military coup but TNEC reopened more than 400 schools for the 2022-2023 academic year.
TANINTHARYI—The brother of National League for Democracy (NLD) member Min Zaw Tint was killed during interrogation in Myeik town. Tin Than Oo was arrested on June 6. "The family was informed on June 16. The family was only allowed to see his face before his body was cremated," a unnamed member of the family told DVB. Signs of apparent torture were evident on Tin Than Oo's body. "The hands were broken. His cheeks were out of shape," the family member added. Since the 2021 military coup, the NLD has documented the murder of 93 of its party members, including two members of parliament.
YANGON—Members of the regional government, including General Zaw Hein, attended a meeting at Yangon Region Command HQ on June 15. Veterans were asked to form militias, sources close to the military said. "The military can't give reinforcements to its battalions. So, it needs people's militia groups," said an unnamed source close to the military. "Some townships have already formed militia groups," said an unnamed veteran. A resident told DVB that militias in Mingaladon, Hmawbi, and Hlegu have already been formed and cooperate with the Burma Army.