FROM THE DVB NEWSROOM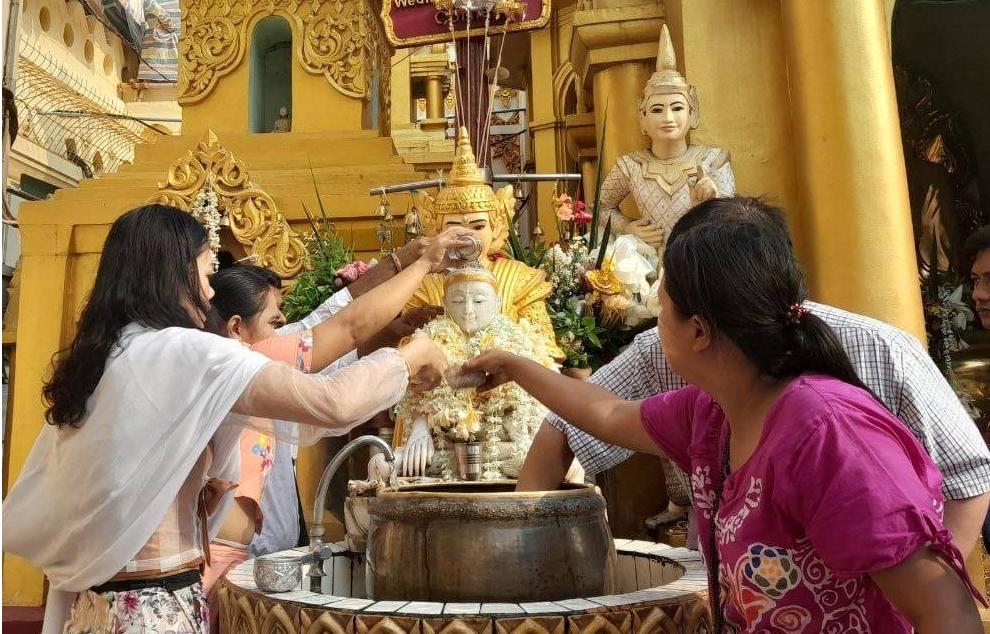 A New Year amnesty for over 3,000 prisoners
Early Monday, the regime announced that it had freed 3,113 prisoners, including 98 foreigners, from prisons across Burma. The regime stated that the prisoners were released "to mark the new year and bring peace to people's minds out of respect for humanitarian reasons." The amnesty was granted under Section 401 (1), Sub-Section (1), of the Criminal Procedure Code on the condition that those released sign a statement agreeing that they would serve the remainder of their sentences if any new charges are brought against them.
NLD party official released
The National League for Democracy (NLD) ousted Minister of Planning and Finance Kyaw Win was released from Naypyidaw's Yamethin Prison. The NLD party official was sentenced to three years in prison under the Official Secrets Act. Kyaw Win is the only political prisoner reported to be released in this new year amnesty.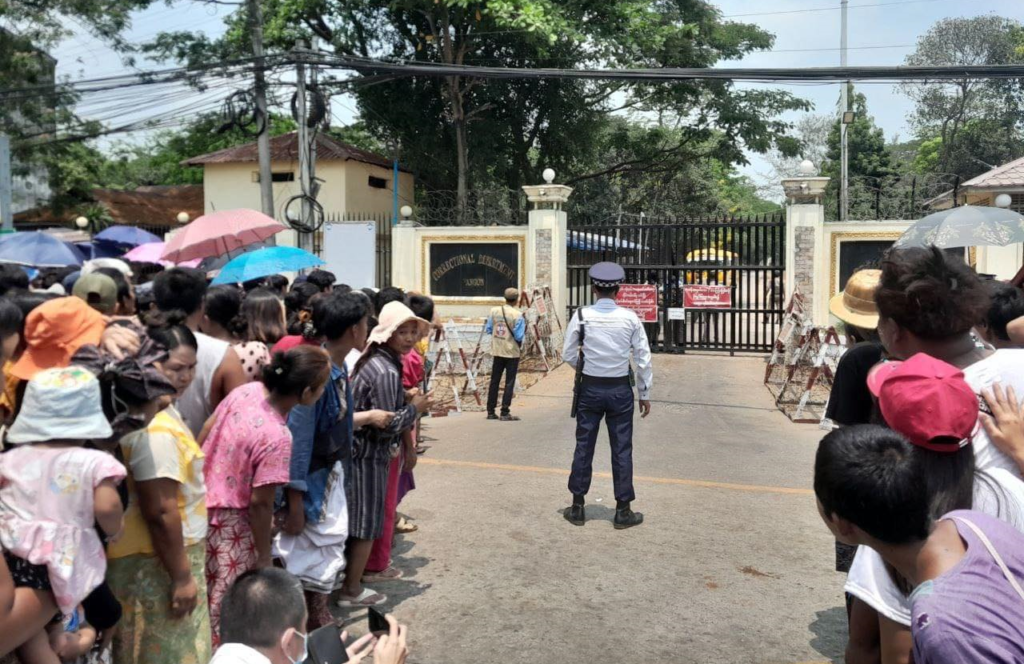 Nearly 180 prisoners were released from Insein Prison. The vast majority of inmates released were reported to be those convicted on drug charges, manslaughter, and desertion from the military. The Assistance Association for Political Prisoners (AAPP) states that 21,348 people have been detained by the regime since the 2021 coup. Of this 17,460 are still in detention, 5,586 have been sentenced, and 151 face the death penalty.
Solidarity protests in Sydney and Seoul
The Burmese community and its supporters in Sydney, Australia and Seoul, South Korea held protests denouncing the airstrikes on Pa Zi Gyi village of Kanbalu Township in Sagaing Region that killed 168 people. The death toll from the military's assault on a gathering of locals in a resistance stronghold may continue to rise, stated the National Unity Government (NUG) in its press conference on April 16.
News by Region
CHIN—Three people, including a child, were killed and seven were injured in an airstrike on Mindat Township April 16, the Chinland Defense Force (CDF) Mindat stated. It claimed Burma's Air Force dropped 17 bombs on Panpar village.
KACHIN—The Kachin Independence Organisation (KIO) will halt rare earth mining operations in Mansi Township after environmental concerns were raised. KIO Chairperson General N' Ban La promised to stop mining during a meeting with residents of Mai Ja Yang on April 15. "We continued to oppose rare earth mining in this area. There was a clear announcement that the mining has stopped in our region as of today," a local told DVB.
MAGWAY—The People's Defense Forces (PDF) claimed that it attacked four targets in Saw Township from April 14-16: the No. 23 Defence Equipment Factory, the Kyaukhtu Air Force Artillery Station, the Kyaukhtu Township Police Station, and an artillery regiment. There were no casualties reported. Regime media has not mentioned any attacks in Saw Township.
TANINTHARYI—At least 300 locals from Khamaukkyi Township were forced to flee their homes across the border into Thailand on April 18, Thai media reported. Fighting between the local PDF and a regime-backed militia broke out. The refugees were provided temporary shelter and food by Thai authorities. The PDF claimed it killed two militia members on April 16.
Watch our latest report: A new voice for Myanmar refugees in Thailand. DVB English is on-demand via Facebook, Twitter, YouTube, Instagram, TikTok & Substack.