FROM THE DVB NEWSROOM
Burma commemorates '8888' Uprising anniversary discreetly
The Yangon People's Strike commemorated the 35th anniversary of the 1988 pro-democracy '8888 Uprising' on Aug. 8. They held red umbrellas stating: "The flames of revolution are still burning." The umbrellas also had the Burmese number eight emblazoned on the top. The Yangon People's Strike organized the campaign, as it did in 2022, and invited others to commemorate the significant date when nationwide protests for democracy began 35 years ago, but were met with force and thousands were reportedly killed. Last year, Yangon People's Strike told Myanmar Now one of its members and a freelance photographer were arrested after staging its 8888 Uprising commemoration with umbrellas.
NUG certifies schools under its guidelines
The National Unity Government (NUG) stated that it has certified 375 schools as interim basic education public schools. Teachers involved in the Civil Disobedience Movement (CDM) have opened online and physical schools in areas under the control of resistance groups, according to sources in the NUG Ministry of Education. Classes at universities and colleges have resumed after nationwide matriculation exams in March. NUG Minister for Education Zaw Wai Soe said those who took part in the examinations support the military and are "traitors to the people's revolution."
At least 24 roads destroyed by military
The military destroyed at least 24 roads in ten townships of Karen and Mon States, as well as Sagaing, Magway and Bago Regions from October 2022 to June 2023, local media reported. The greatest number of roads destroyed were in Kyaikhto, Thaton, and Bilin townships of Mon State – areas under the control of the Karen Nation Union (KNU) Brigade 1. Six roads that connected villages in Kyaikhto Township were destroyed in June. Resistance forces have destroyed roads and bridges in southern Burma where fighting between the KNU and Burma Army have taken place.
Two Rohingya killed in Bangladesh landslide
A mother and her son were killed in a landslide in the Balukhali-9 Rohingya refugee camp in Cox's Bazar, Bangladesh on Aug. 7. Three people from two Rohingya families were trapped inside their shelters when rains caused the side of a mountain to collapse. Relief workers rescued one, but the other two died. "We have experienced two weeks of unrelenting rain," said an unnamed official in the Balukhali-9 refugee camp.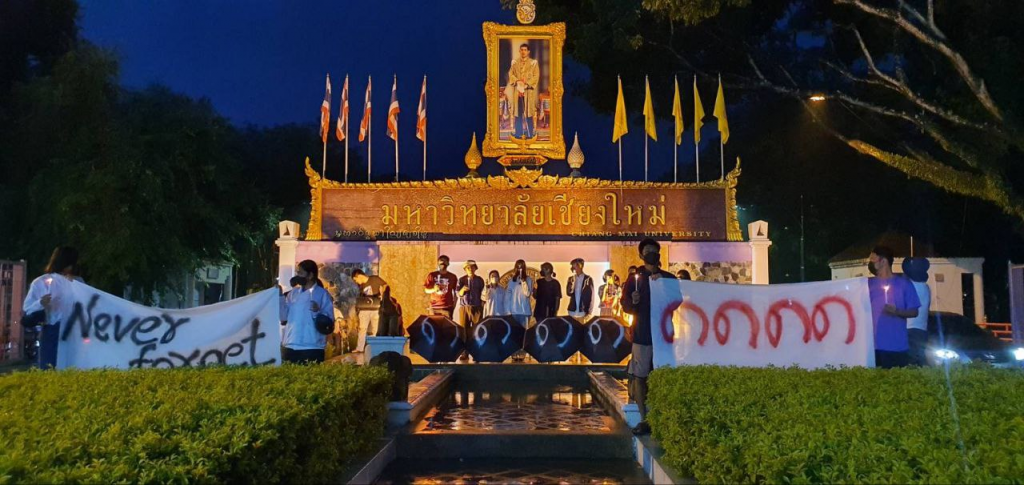 News by Region
KACHIN—The People's Defense Force (PDF) claimed one of its members and 20 Burma Army troops were killed when the PDF and Kachin Independence Army (KIA) seized a military outpost in Hpakant township on Aug. 7. Burma Army troops reportedly responded after losing the outpost, forcing more than 400 civilians to flee their homes. Clashes between the Burma Army and the KIA have been ongoing in Hpakant and Waingmaw townships since July.
MANDALAY—Six PDF members were killed in Tagaung town in Thabeikkyin Township on Aug. 4. "They were trapped inside Kyaukaik village when the Burma Army torched the village. They were arrested and killed after a shootout. We are still unable to go to the village," said a Kyaukaik resident. The Burma Army has been conducting an offensive near Salzin Kone village in Tagaung town since July 29. Residents of Kyaukaik and three other villagers in Thabeikkyin Township have been forced to flee their homes due to arson attacks by Burma Army troops.
RAKHINE—A mother and her child were killed by flooding caused by rains in Minbya Township on Aug. 6. Their boat capsized while they were returning to their village. "There were three members of the family on the boat. Of the three, the mother and her youngest son were killed," said a Minbya resident. Heavy rains have caused flooding across northern Rakhine State since Aug. 5. Residents have evacuated to elevated areas and schools have been forced to shut down. Internally Displaced Persons (IDP) camps have been affected.
TANINTHARYI—One man was killed in Tanintharyi Township at the end of July due to the water levels of the Tanintharyi River having surpassed critical thresholds, according to locals. Residents living near lowlands and rivers in the township have been forced to evacuate to other villages. But those who haven't evacuated are facing difficulties traveling and rely on boats to get basic necessities. Farm land has also been damaged due to the flooding, the locals add.
Read our latest op-ed: Seeking unity among Myanmar's diverse diaspora by James Shwe.