[dropcap]T[/dropcap]he architectural milieu found in most Burmese cities dates primarily to the mid and early 20th centuries, making it an infrastructural anomaly among its ASEAN neighbours. This aging but architecturally significant stock of buildings can largely be attributed to the country's economic isolation over most of the last 25 years. The forces of globalisation, in contrast, have led to the replacement of aging, "outmoded" structures in most other ASEAN countries
One structure that has endured at a particularly high rate in Burma is the stand-alone movie theatre. While stand-alone cinemas in the advanced economies of Southeast Asia have typically found survival under the modernisation regime almost impossible, Burmese cinemas have lingered on, even in the face of dwindling attendance.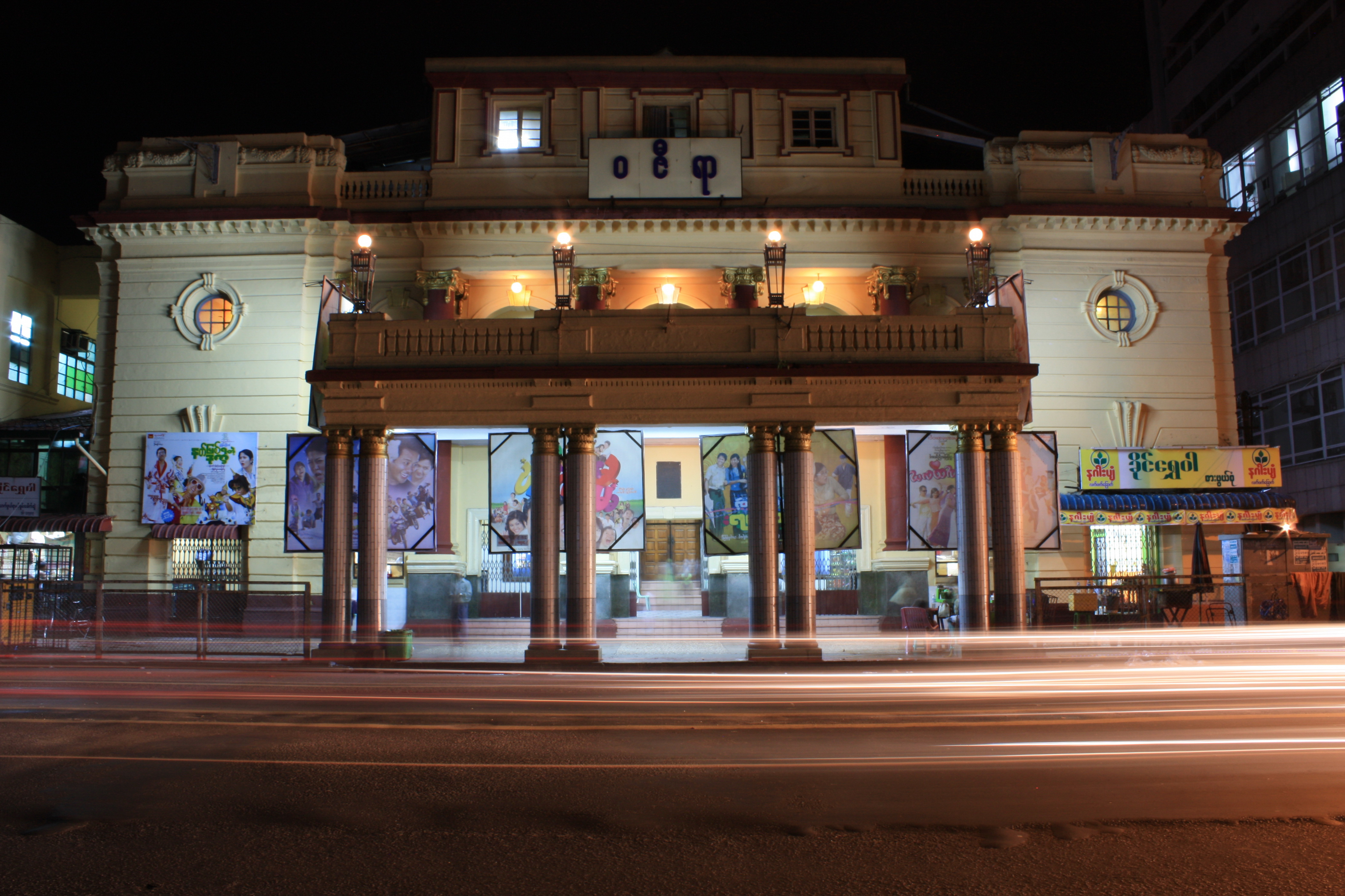 Loosening investment policy towards Burma, however, will likely expose these theatres to the whims of the market, where without renewed interest or legal protection, land pressures and lucrative property deals will invariably lead to their destruction. In general, stand-alone movie theatres are one of the first structures to go when redevelopment initiatives are enacted. The large plots they usually occupy make them prime targets in the eyes of developers.
Indeed, as this story goes to press, Burmese cinemas are under the greatest duress they have encountered since they became targets for aerial bombardment during World War II. But aside from the buildings themselves, under threat is a unique history which is intimately entwined with that most dynamic of artistic mediums – cinema.
The Burmese film industry was once one of Southeast Asia's most prodigious. In its golden years the creative forces at Rangoon-based studios such as A1, British Burma, New Burma and others churned out thousands of hours' worth of celluloid entertainment to meet the needs of a transforming nation.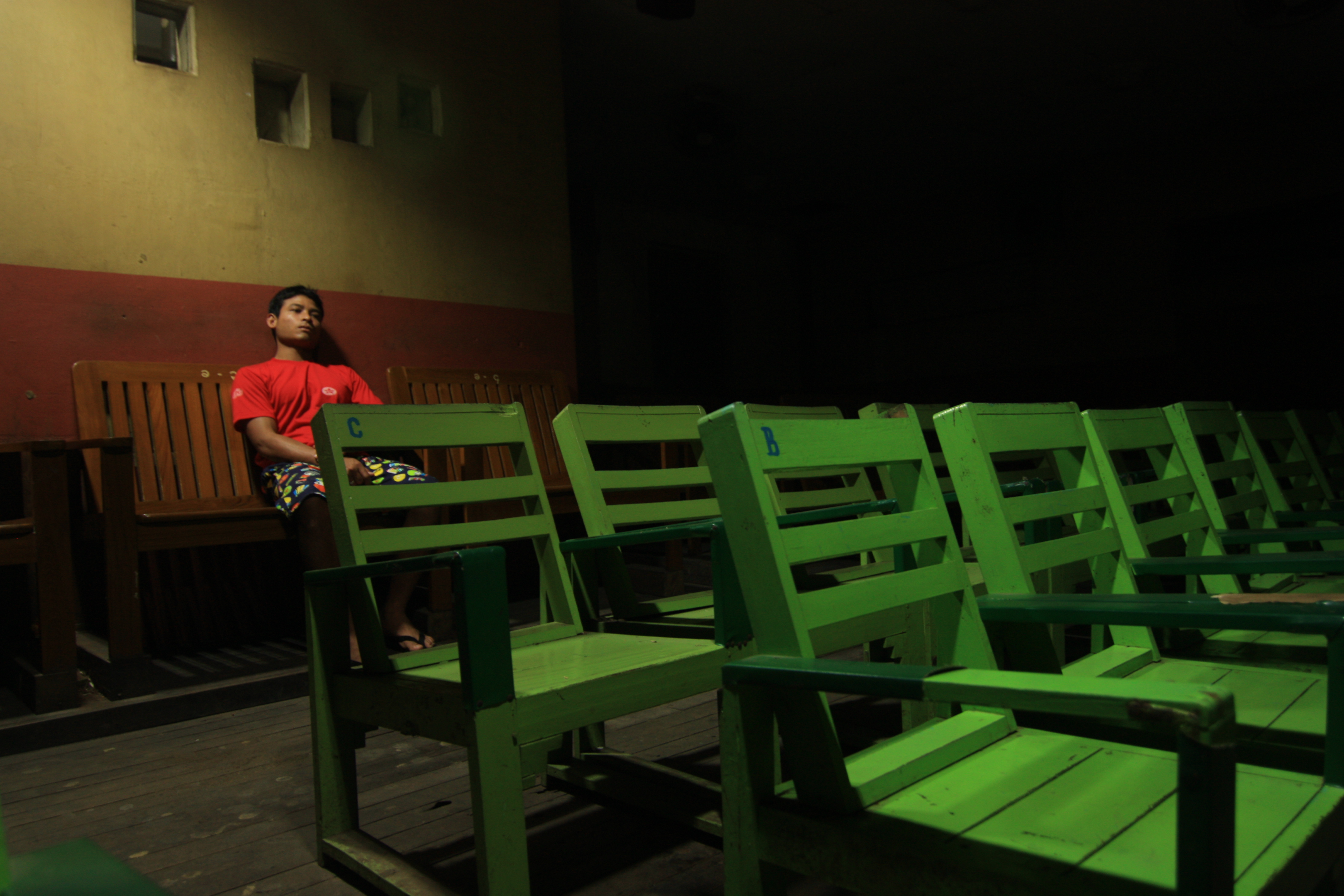 To accommodate the movie boom, developers, exhibitors and the studios themselves financed the construction of ever more luxurious stand-alone movie theatres.
Between independence from Great Britain in 1947 and the 1962 coup, these temples to cinema were built in record numbers throughout the country. Burma's staunch position in the Cold War-era Non-Aligned Movement, moreover, ensured that local cinemas were not dominated by films from any one particular country or political alignment, as was common among countries beholden to a single superpower. Burmese theatres instead screened movies from a diverse array of countries, replete with a medley of political messages.
Domestic productions aside, a trip to a cinema hall in the 1950's could have been spent watching a film from India, China, the Soviet  Union, Singapore, Japan, Britain or, of course, the standard Hollywood fare.
This celluloid cosmopolitanism expanded the viewing market. The result was that downtown Rangoon, then the Burmese capital as well as largest city, became home to a concentration of movie theatres that was unrivaled in Southeast Asia.
Then as it still is today, Rangoon's movie theatre district was centered at the intersection of Sule Pagoda and Bogyoke Aung San roads. At its peak, fourteen cinemas flanked the streets in all four directions from that junction alone. Other sections of the city had their own theatres.
Confidence in a prosperous future was high throughout Burma heading in to the 1960's – a fact evidenced by an increase in construction of all kinds.
"Cinema design developed into a specialty discipline, as architects combined broader trends in the modern architecture movement with a distinctly Burmese flair."
One design popularised during the period was the "Burmese Polychrome" – one of several iterations of the International Style with a Burmese twist. These theatres feature boxy, quadrangled facades, textured by the use of polychromatic checker patterns. The color variation is achieved through either paint or tile.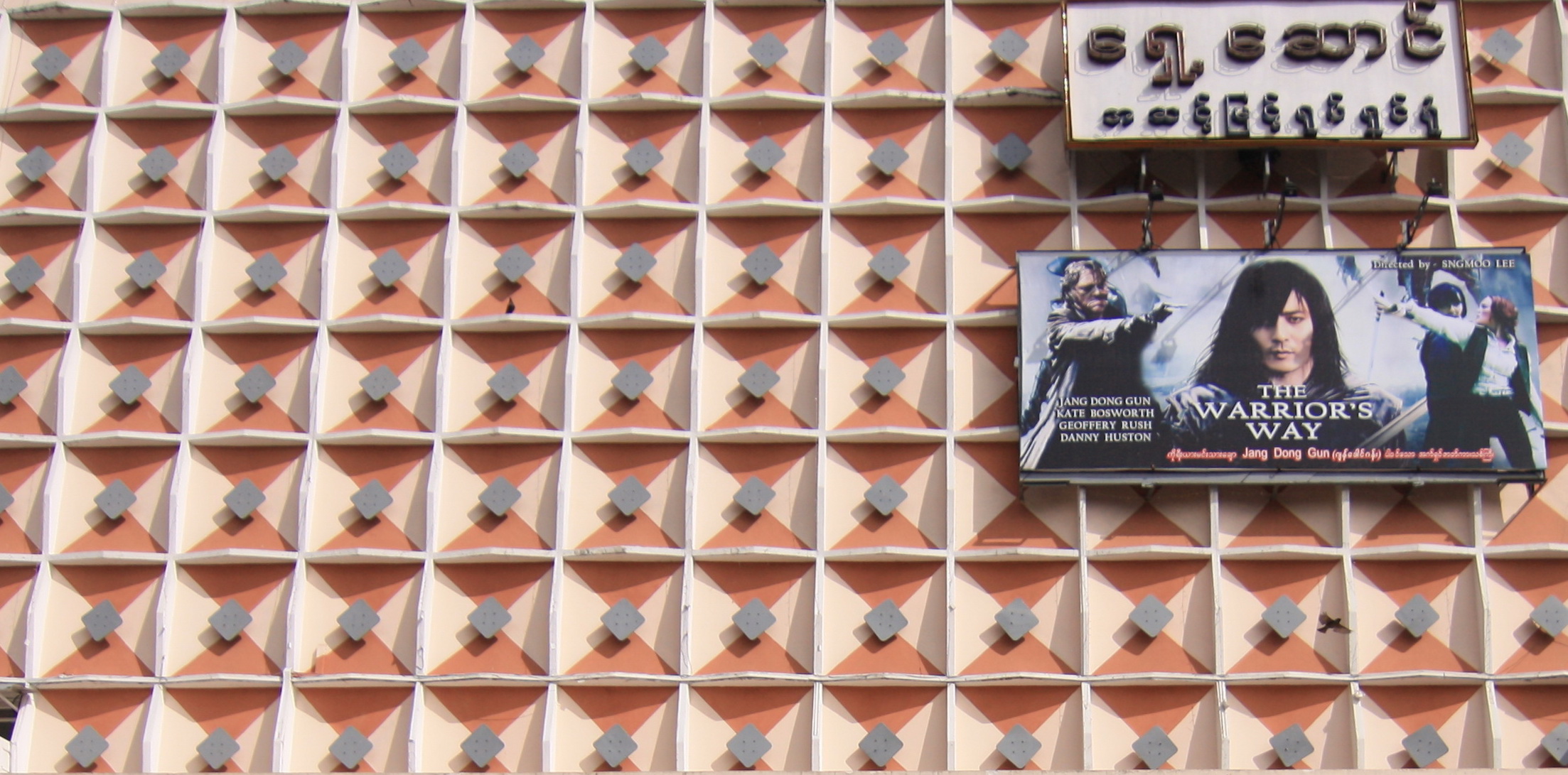 The few existing theatres that predate the second World War were elaborate undertakings done in the  Beaux Arts style. Examples of such theatres can be found in Rangoon's still-active Waziya Cinema and the defunct Cathay Cinema.
But the most common architectural form used in Burmese cinema design was Art Deco. The classical symmetry of Burmese Art Deco theatres, often culminating in a central spire, became a distinct physical feature of mid-century urban Burma. If a Burmese city had a movie theatre, chances are it was designed in the Art Deco tradition.
Following the 1962 military coup, the architectural evolution of the movie theatre in Burma ceased. Soon after their rise to power, General Ne Win's government nationalised all movie theatres, putting them under the jurisdiction of the Ministry of Information. From then onwards the few theatres built in the country were state undertakings. In 1984 the Ministry of Construction financed the first of three new theatres in Mandalay – the Myo Gon Yaung – followed by the Myoma and the Nay Pyi Daw. Another, the Nawaday Cinema Garden, was built in Rangoon in 1990.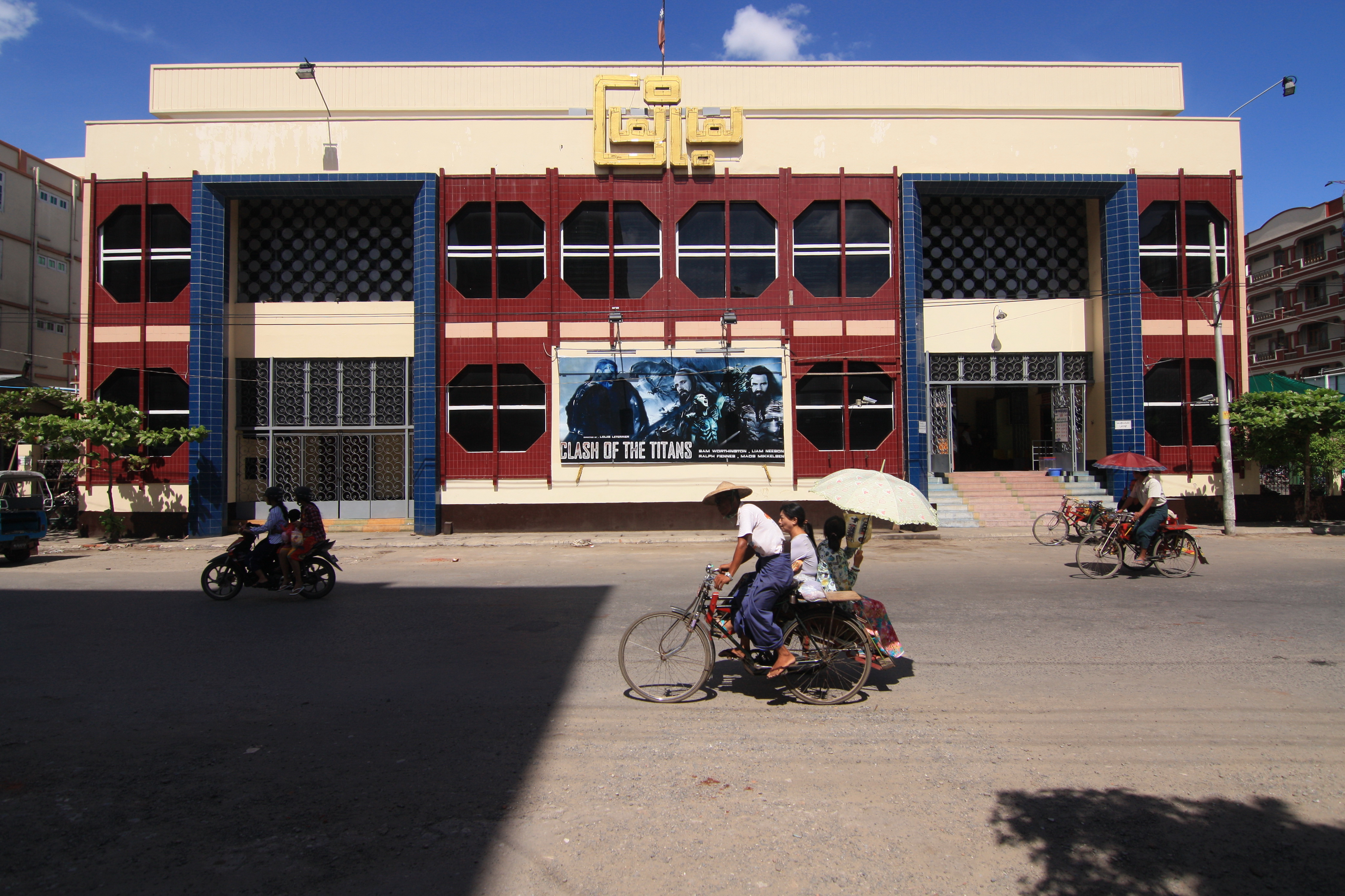 In January 1995, the central government established the Myanmar Privatisation Commission (MPC) as a means of selling off some of the nearly 1,800 state-owned enterprises. From its start in 1995 up until 2001, a mere 138 state-enterprises were unloaded, and of those 138, an astounding 87 of them were movie theatres.  This statistic has less to do with the investment potential of the cinema business itself as it does the value of the land that cinemas occupy.
Ironically, the stunted pace of development that afflicted Burma for more than half a century had a time capsule effect on its cities. Instead of experiencing the large scale restructuring of urban space to accommodate modern industry and its bedfellow, mass consumption – led by the space-requisite automobile – Burmese town and city cores remained almost unchanged from their pre-coup conditions. The lack of financial resources to build anew ensured that aging architecture endured, if only out of necessity.
Since Burmese president Thein Sein began the political reform process in 2011, thereby setting the stage for global capital inflows, the country's stand-alone movie theatres have predictably come under duress. The once vibrant epicenter of movie-going in Rangoon lost four of its remaining nine theatres within a year of reforms. Dozens more have closed their doors across the country, with the spectre of further demolitions steadily on the rise.  As the number of flashy new multiplex theatres in the country continues to rise, Burma's stock of ailing stand-alone cinemas will only suffer further.
Fortunately, there are those in Burma who recognise that good old architecture – movie theatre or otherwise – can be an asset worth preserving, rather than a pariah in need of replacement. Leading that charge is the Yangon Heritage Trust – an architectural and cultural heritage advocacy organisation established by Dr. Thant Myint Oo. In cooperation with the Myanmar Motion Picture Organisation, an NGO representing the domestic film industry, they have set a vision for the renovation of the historic Waziya Cinema on Bogyoke Aung San Rd. This will mark the first movie theatre preservation initiative in Burma, and one of only a few in all of Southeast Asia.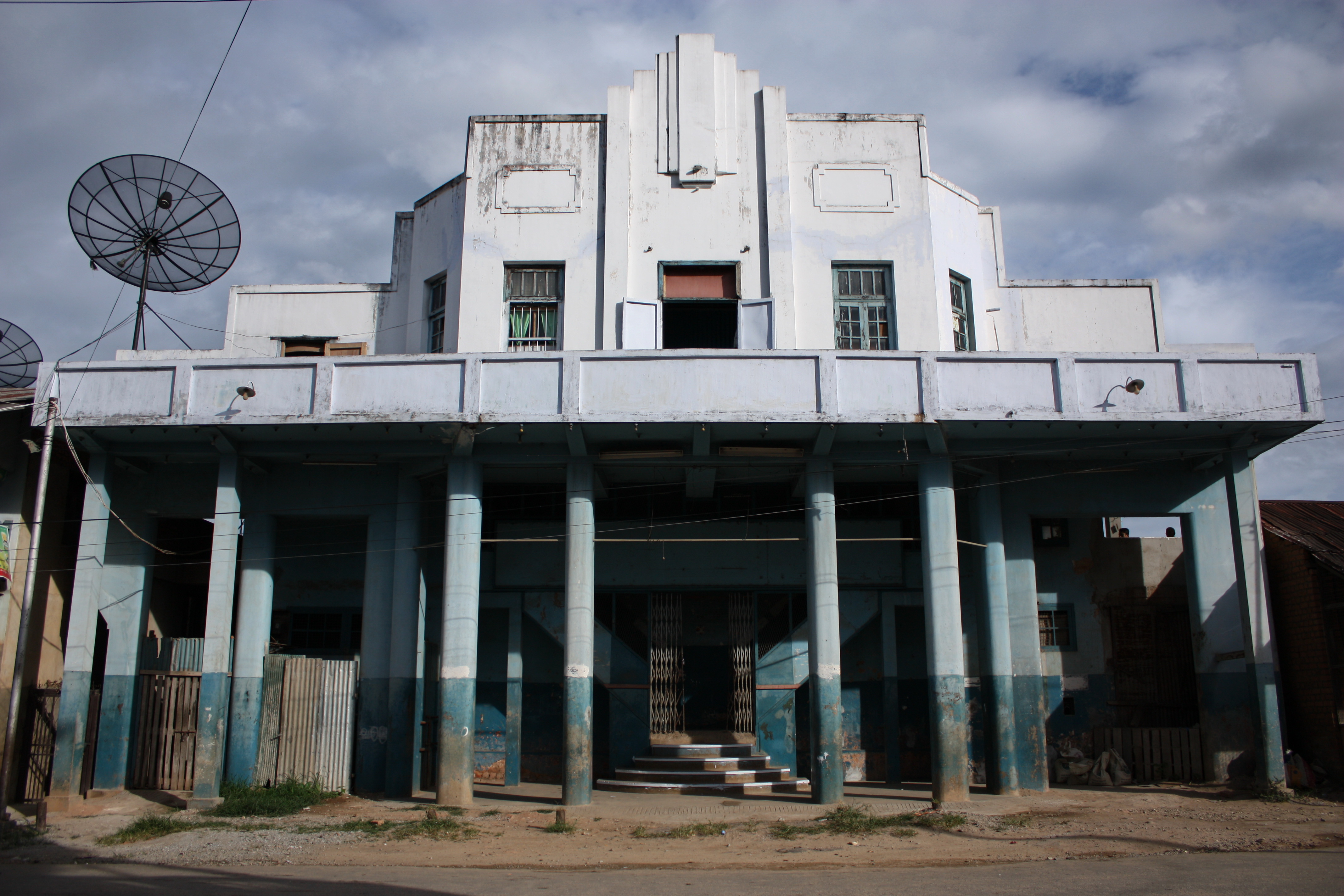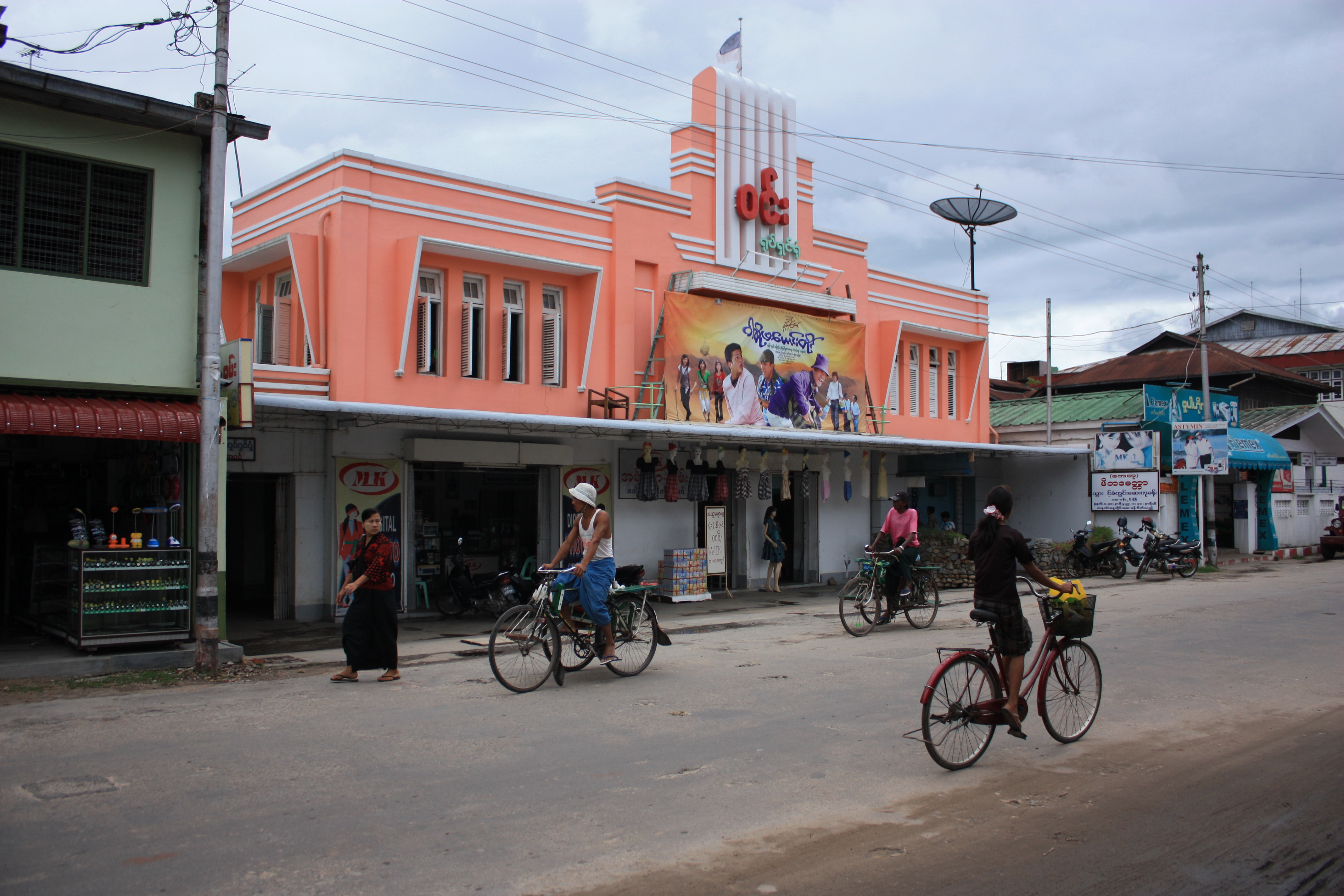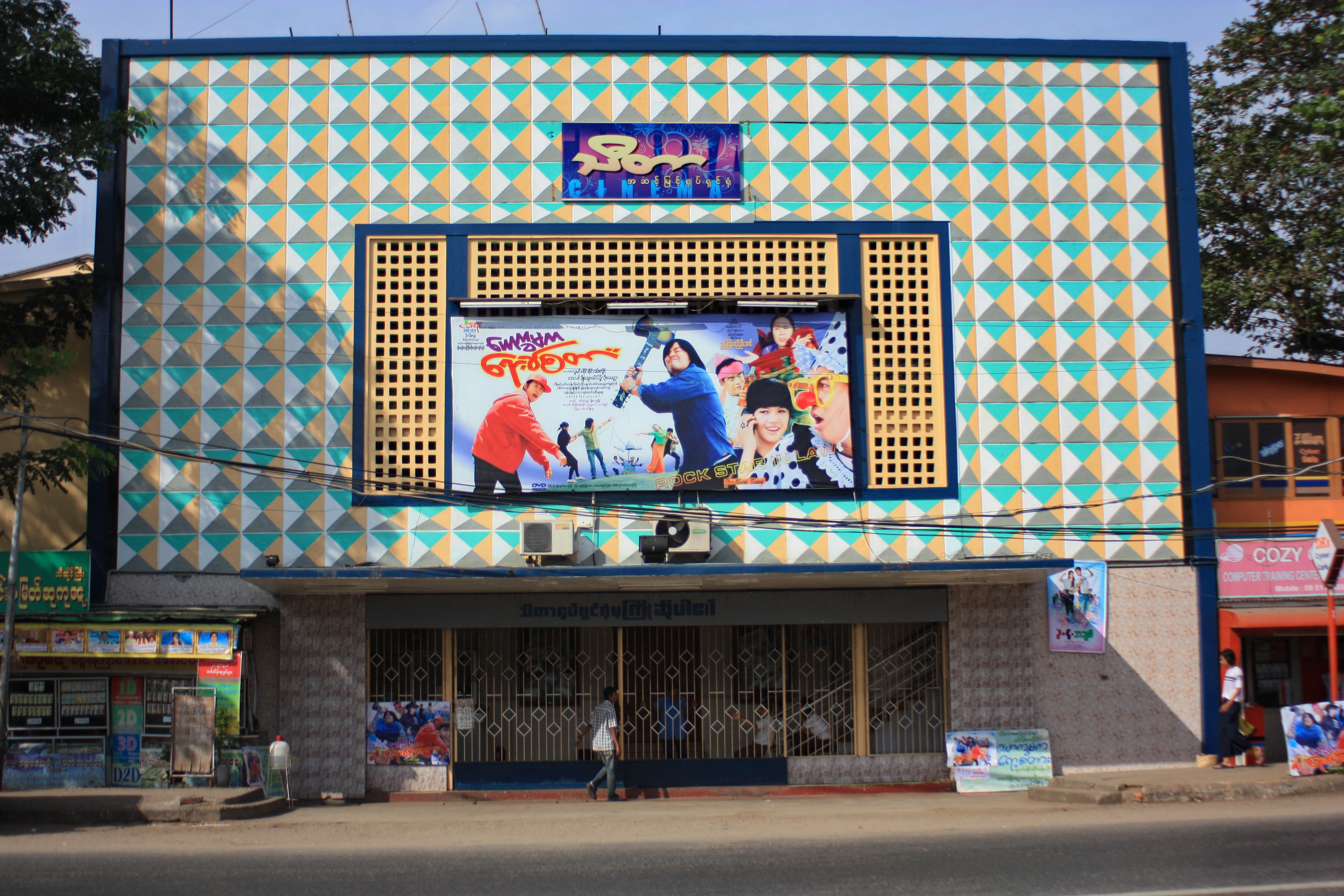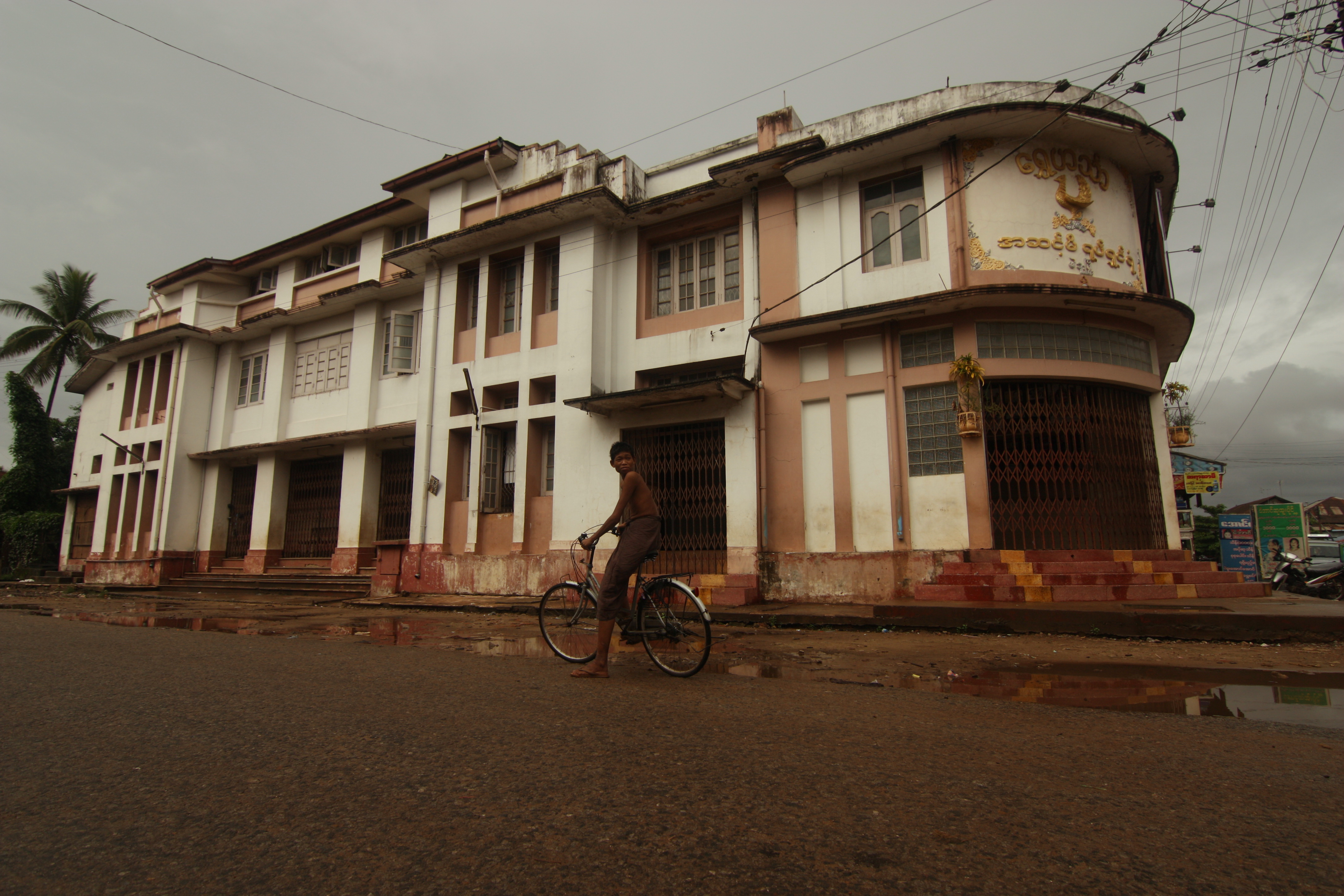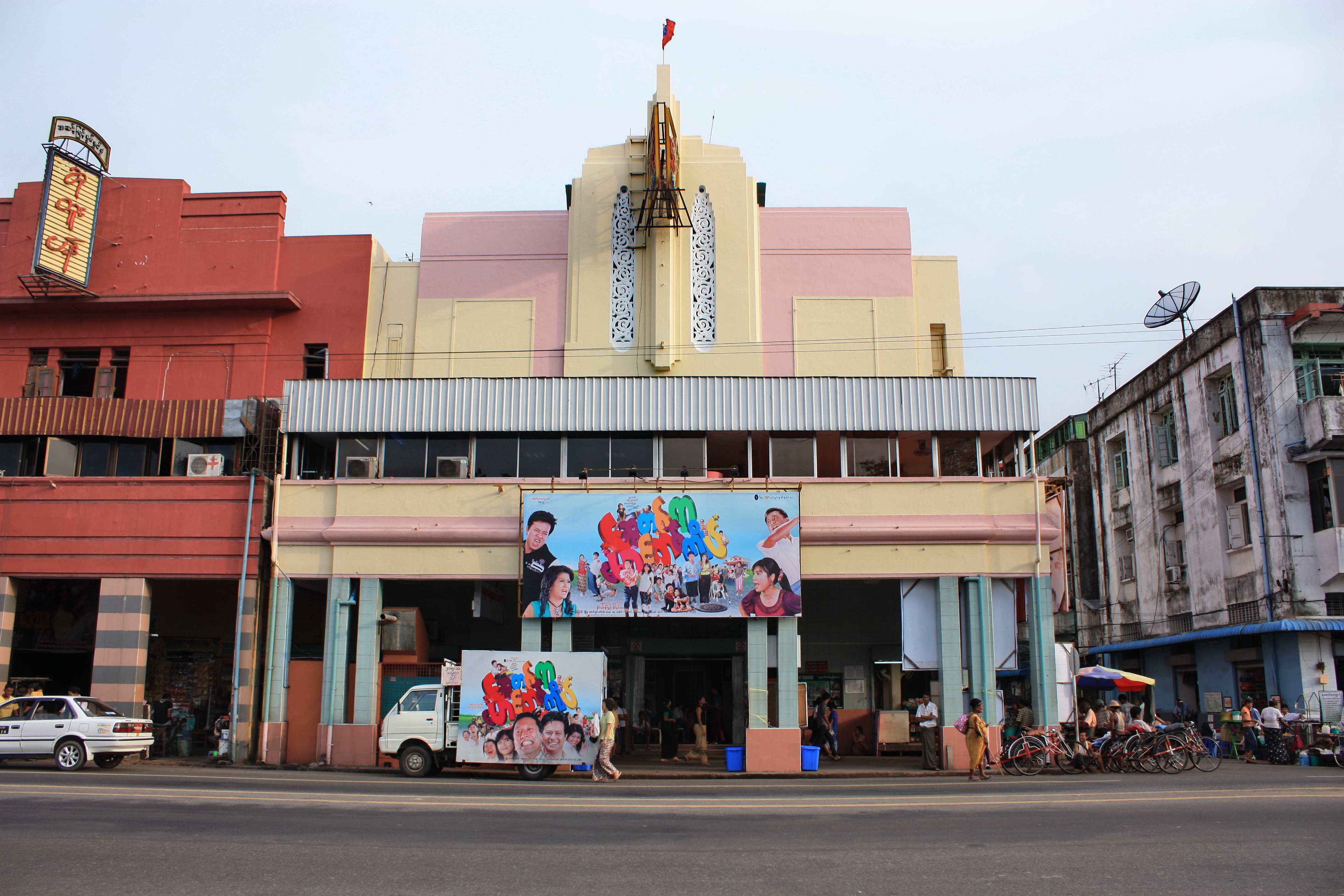 Philip Jablon is an independent photographer and researcher affiliated with the Luang Prabang Film Festival. He is working on a book about Thailand's stand-alone cinemas in conjunction with the Thai Film Archive. His work can be seen at seatheater.blogspot.com.