Ups and Downs

The kyat has barely moved from last week, trading at 1,286 kyats to the US dollar. Gold is selling for 772,000 kyat per tical, moving only slightly from last week's 771,500 price; while it's buying for 770,000, up marginally from last week at 767,000.
Vice President unveils first Thilawa plant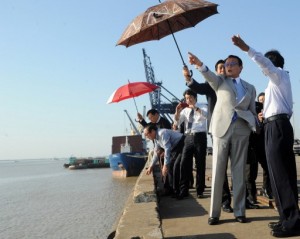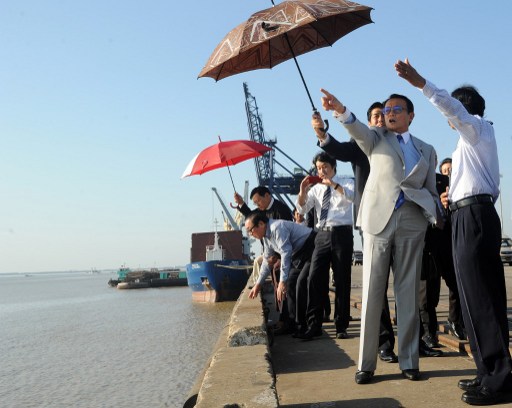 Burma's vice president opened on Wednesday a $1.5 billion manufacturing complex aimed at luring investment and creating jobs, showcasing government work on developing the economy in the run-up to the general election.
Vice President Nyan Tun, a close ally of President Thein Sein, unveiled the first phase of the 2,400-hectare (5,900-acre) Thilawa Special Economic Zone (SEZ) at a ceremony at the site, an hour's drive from the commercial capital of Rangoon [Yangon].
The plan is for the zone eventually to host about 100 factories employing more than 40,000 people.
Read the full story here.
ABC Group in search of foreign investors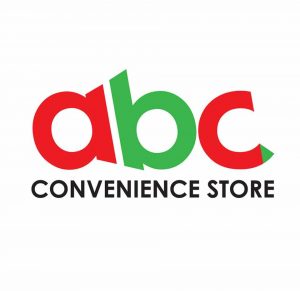 ABC Group, operator of ABC convenience stores in Burma, is looking for foreign partners to help it expand.
A deal with foreign partners would help the company branch into other retail formats such as hypermarkets and supermarkets, said Wai Thit Lwin, managing director of the ABC chain.
Read the full story here.
Mizuho Bank opens in Rangoon
Japanese Mizuho Bank has opened their first branch in Rangoon, as the bank officially enters the Burmese market.
One of the biggest banks in Japan, with over $1.6 trillion in assists, it joins eight other banks that received international licenses last year, Myanmar Business Today reported.
According to state media, the Japanese Bank is well known for providing loans to small and medium enterprises (SME's), and the company has been involved in the development of Thilawa Special Economic Zone.
 Read more banking news here. 
MPT to upgrade to 3G
Myanmar Post and Telecommunications (MPT) users all over the country will enjoy better reception next year, as MPT upgrades their towers from 2G to 3G.
MPT general manager Thein Hoat told state media Global New Light of Myanmar, "GSM and CDMA phones will have improved connection all over the country, including rural and remote areas."
MPT have sold over 21 million phone cards to date, and are pursuing a 90 percent share of the mobile network market as well as 75 percent in rural areas.