Ups and Downs
The Burmese kyat has stabilised after several weeks of decline, now trading at 1, 287 kyat to the US greenback, compared to last week's 1, 275. Gold has shifted slightly – now buying at 763, 800 kyat per tical, up from 760, 800 last week; and selling for 764, 00 per tical, rising from last week at 761, 000.
Thai Christiani and Nielsen to begin operation in Burma
A Thai contracting firm is due to open a Burmese subsidiary later this month. SET-listed Christiani and Nielsen (Thai) Plc (CNT) are beginning operation of CN Myanmar to capitalise on the ever- increasing nature of the construction industry in Burma, and will compete with local parties for available projects.
The new venture has registered capital of US $50,000, the minimum required to a foreign company to do business in Burma.
Planned brake-pad factory scrapped
Compact International (1994) has abandoned plans to open a brake pad manufacturing factory in Dawei, amid concerns the infrastructure was not yet available to support the large investment.
The factory was expected to cost the company over 3.58 billion kyat ($100 million baht) and two years to complete. Christiani and Nielson have stated the company intends to prioritise domestic operation in the wake of the scrapped Burmese plan.
Indian seismic firm wins Burma contract
Indian firm Alphageo on 2 September announced that its subsidiary has been awarded a $3 million contract for provision of 2D seismic acquisition services in Burma. No further details of the contract were available. According to industry magazines, the Bombay Stock Exchange reported shares in the Hyderabad-based company, which processes seismic data for onshore oil exploration, had soared by 7.5 percent that same day.
Burmese rice exports to resume
The Ministry of Trade and Commerce plans to lift a temporary ban on Burma's rice exports, which was imposed due to shortages and inflation during last month's flood disaster across the country.
Ministry Permanent Secretariat Toe Aung Myint said the government was moving ahead with the measure following a proposal by the Myanmar Rice Federation. The ban on rice exports was originally set until 15 September, after a hike in the price of commodities sent the market price of a sack of rice in remote areas, such as Chin State, from around 20,000 kyat (US$16) to as much as 80,000 kyat.
Read the full story here.
 
Burma sets US$2.80 minimum wage
Burma has set a minimum wage of 3,600 kyat ($2.80) for an eight-hour work-day, a move likely to boost investment in the fast-growing country's garment industry, the government announced on Saturday 29 August.
The decision follows two years of acrimonious debate between garment factory owners and local labour unions. The government targeted the garment manufacturing industry for rapid growth, and the announcement may help stimulate development.
International retailers such as Hennes & Mauritz (H&M) and Gap Inc. supported the move, which still leaves Burma with the competitive advantage over neighbouring Vietnam and Cambodia where wages range from $90 to $128.
Read the full story here.
Burmese trade falls short some USD $2 billion
Burma suffered close to a $2billion trade deficit in the first four months of the 2015-2016 fiscal year, according to a government report by the Ministry of National Planning and Economic Development's Central Statistics Organisation.
The report said between April and July of this year Burma's total export value stood at $3.69 billion, compared to a total import value of $5.53 billion. Of the total $1.84 billion shortfall, $912 million was lost in July alone.
Burma's key imports include cars, petroleum, and iron construction materials; while the primary exports are resources such as rice, fish and legumes; however rice exports were recently suspended in the wake of monsoonal flooding and landslides that caused food shortages and crop damage. In 2014 the government introduced a ban on exporting raw timber in a bid to stem widespread deforestation.
Read more on Burmese trade here.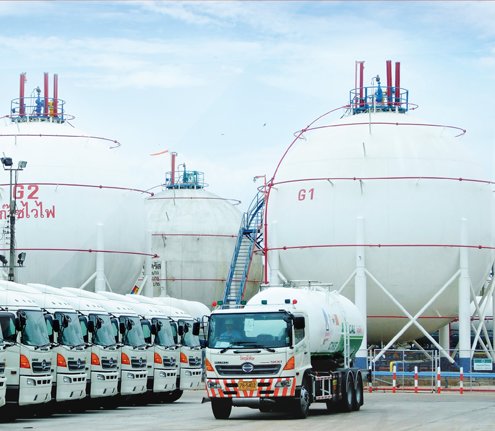 Siamgas looks to tap LPG in Burma
Siamgas and Petrochemicals Plc, or SPG, Thailand's second-largest cooking gas trader, will soon enter Burma as part of plans to take more advantage of international opportunities. A company feasibility study into liquefied petroleum gas (LPG) storage in Burma showed should 1,000 to 2,000 tonnes would be possible.
Read full story here.
Govt to invest in growing SME's
State media reported today that Small and Medium Enterprises (SME's) are to receive the help of a new "incubation centre" to help them gain a competitive edge in time for the ASEAN Economic Community.
A K20 billion (US$15.6 million) plan is in place to support business-owners through loans for the new 2015-16 financial year, funded through the Small and Medium-sized Industrial Development Bank, of which 9 billion kyat has already been distributed.
Daw Aye Aye Win, the Deputy Director-General of the Central Department of SME's Development, told the Global New Light of Myanmar that some 80 percent of Burmese SME's, "operate without business plans or balance sheets".
Read more about ASEAN development here.
ADB pledges $3m to flood disaster relief
The Asian Development Bank on Wednesday pledged US$3 million to assist communities affected by the recent flooding and landslides across Burma, state media reported. According to ADB, more than 1.6 million people were affected, in addition to damaged farmlands, roads, railroads and bridges. Based on the Burmese government's initial assessments, the recent disaster claimed more than K1.6 billion (US$1.25 million) in losses across the country.