13 February 2015 marks the 100th anniversary of the birth of Aung San, Burma's independence hero and icon, whose legacy is as strong today as it ever was. As celebrations take place across the country, DVB pays tribute by looking back at the extraordinary life and achievements of the great man.
13 February 1915 – Born to lawyer U Pa and wife Daw Suu, given name Htein Linn
1932 – Graduated from a national school in Yenanchaung with distinction in Burmese and Pali
1934 – Entered first year Arts at Rangoon University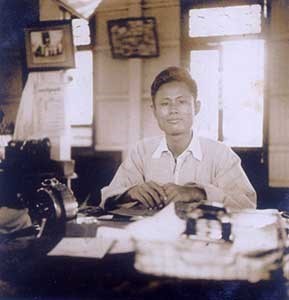 February 1936 – Expelled from university for publishing the article, "Hell Hound at Large". His expulsion led to a university strike. The British government conceded to strikers' demands and retracted expulsion orders.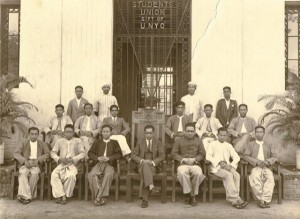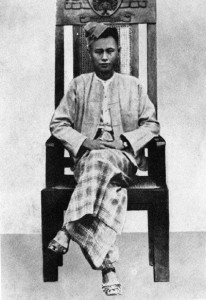 23 January 1939 – Sentenced to 15 days in jail by the British colonial government for involvement in the nationalist movement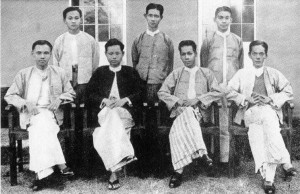 15 August 1939 – Secretly founded the Burma Communist Party and acted as general secretary
1 September 1939 – Co-founded the Bama-htwet-yat Ghine (Burmese Freedom Bloc) and became general secretary
19 March 1940 – Attended Indian National Congress Assembly in Ramgarh, India
17 June 1940 – British government issued an arrest warrant after he gave a speech at a public rally in Zalun, Irrawaddy, before going underground.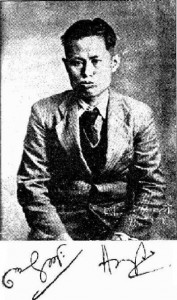 12 November 1940 – Arrived in Tokyo, Japan, to meet with Col. Suzuki Kenji, a staff officer at the Imperial General Headquarters. They decided to form Minami Kikan, predecessor of the Burma Independence Army.
February 1941 – Came back to Burma with offers of arms and financial support from the Japanese to lead an uprising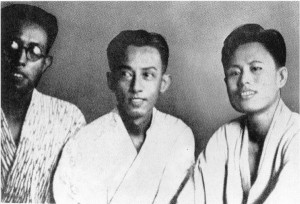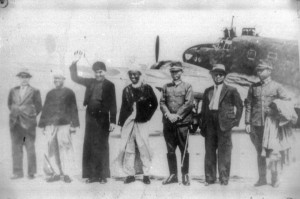 December 1941 – Minami Kikan dissolved and Burma Independence Army formed in its place. Aung San assumed the nom de guerre, Bo Teza.
January 1942 – Japanese invasion of Burma began.
27 July 1942 – BIA reorganised as Burma Defence Army (BDA); Col. Aung San appointed commander-in-chief.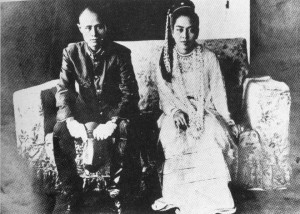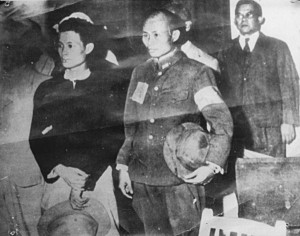 1 August 1943 – Burma granted nominal independence by Japan; Maj-Gen Aung San appointed Minister of Defence; BDA renamed as Burma National Army (BNA).
August 1944 – Declared Burma's independence status as false. Formed Anti-Fascist Organisation (AFO) alongside Communist Party. BNA made contact with the British Force 136 in India.
27 March 1945 – War declared on Japanese occupiers. BNA subsequently renamed as the Patriotic Burmese Forces (PBF) and joined sides with the Allies.
27 October 1945 – Resigned as major-general from the PBF and entered politics.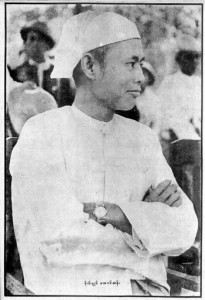 September 1946 – Appointed deputy chairman of the Executive Council of Burma with portfolios for defence and external affairs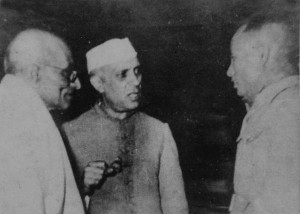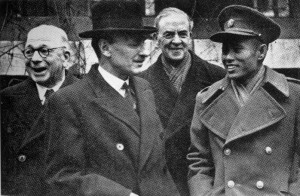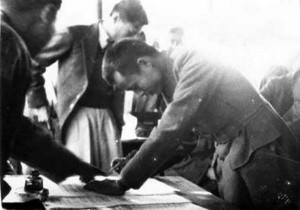 9 April 1947 – Elected AFPFL's Member of Parliament for Rangoon's Lanmadaw constituency
16 June 1947 – Convened series of conferences at the Sorrenta Villa in Rangoon for rehabilitation of the country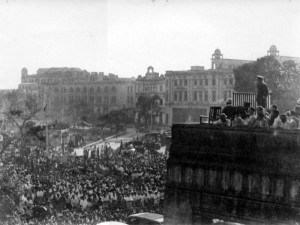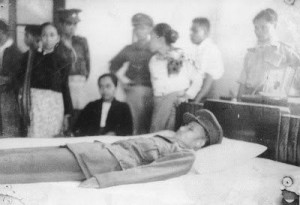 4 January 1948 – Burma gained independence.