The trial of two Burmese migrants accused of the murder of British backpackers David Miller and Hannah Witheridge continued today in Koh Samui court, with the testimony of forensics expert Dr Pornthip Rojanasunand.
Dr Pornthip said that DNA taken from the Burmese migrants did not match that taken from the garden hoe allegedly used as a murder weapon in the case. Dr Pornthip has long been critical of the Thai police force's investigation, who she says mishandled crucial forensic evidence early on in their enquiries.
Sein Htay, a spokesperson for the Migrant Worker Rights Network, told DVB that the test carried out by Dr Pornthip Rojanasunand, the director of Thailand's Central Institute of Forensic Science, failed to establish a link between the two young men and the hoe used in the murders.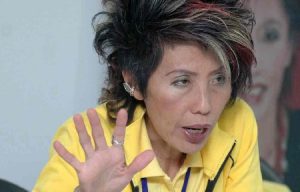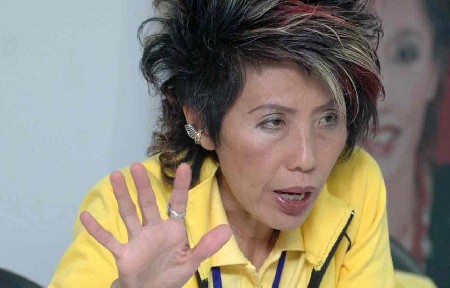 "According to [Dr Pornthip], the DNA test could not establish connection between the murder weapon and the two young defendants. Previously, the police claimed there was no DNA sample or fingerprints found on the hoe. But the test by Dr Pornthip and her team found two male DNA samples – one complete profile and the other only partial – on the handle of the hoe. But neither of these match the defendants' DNA," he said.
Police allege DNA taken from the 22- two year Arakanese suspects Zaw Linn and Win Zaw Htun matches that taken from the body of Witheridge, however that evidence has not been made available for independent re-testing. Witheridge was raped and murdered on the popular tourist island alongside fellow Briton Miller in September 2014.
The case has drawn much international attention, and various observers have accused the Thai authorities of framing the Burmese youngsters, while organising a cover-up after members of a local 'mafia' clan were implicated.
[related]
Thai police have nevertheless remained confident that DNA evidence will prove that the Burmese pair are guilty. Results of an investigation by British police from Scotland Yard were never made public, but the families of the two murdered Britons have reportedly been in contact with British authorities and say they are convinced Zaw Lin and Win Zaw Htun are guilty.
A lawyer representing the Burmese migrants told DVB in October that the pair told their legal team and members of the Burmese embassy that they were tortured into giving confessions.
Read more on the Koh Tao case here.