[dropcap]Y[/dropcap]ou've been to the Golden Land: you got up at sunrise to photograph the first light of dawn on Shwedagon Pagoda; you coaxed an Inthwa boatman on Inle Lake into showing you how to paddle with your knee; you've flown over the ancient ruins of Bagan in a hot-air balloon.
But this time, you'd like to discover something a wee bit different, to get off the "been there, done that" beaten track of Rangoon-Mandalay-Bagan-Inle-Ngapali. It's time to discover those precious historical sites and natural wonders that the tour groups don't see – the places that are still unspoilt.
DVB brings you our Top 10 Tips for Visitors to Burma 2014. But plan to head there soon – we don't expect all these wonders to be on the list by next year.
Rih Lake, Chin State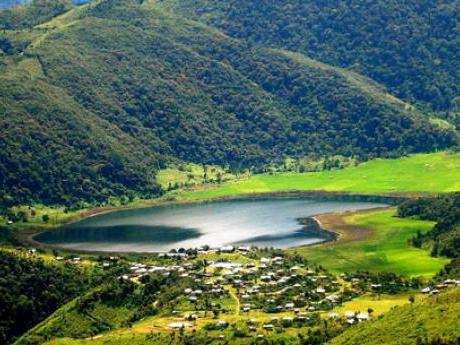 Situated some 2,800 feet above sea level, the heart-shaped Rih Lake is a natural sanctuary of fresh mountain air and tranquility. The remote lake is shrouded in legend, with an old Mizo myth recounting how the spirits of the hills encounter the "Water of no more sorrow" spring and the "Flower of no return". To this day, you'll come across Indian and Chin pilgrims praying to the nats and souls of the lake. The best time to visit is in the cold, wintry months, when the lake turns a rusty colour due to the blood-red Taungzalat tree leaves that are shed into its waters. Orchid trees and terraced rice fields frame this picturesque scene. A handful of hotels have opened around the village of Reh Khaw Da, and local food here is said to be among Burma's finest. Rih is very close to the Indian border, located 120km from Hakha and 40km from Tiddim.
The Buddha Caves of Phowintaung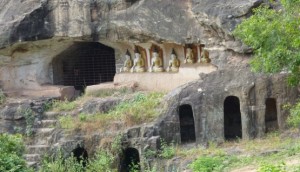 This fascinating and oft-times haunting cave complex of 947 Buddha statues and mural paintings is not exactly unknown in Burma, but is still not a firm feature on the Myanmar tour guide's itinerary. Surprising really, because it is a gorgeous site only three hours from Mandalay. The caves are nestled into the bank of the Chindwin River, and were originally occupied by monks who practiced meditation here. Between the 14th and 18th centuries, the murals were created, telling the story of Siddharta Gautama and other legends from Buddhist history. Get a bus from Monywa to Nyaungbin (25km), then take a ferry across the river.
Saddar Cave, Hpa-an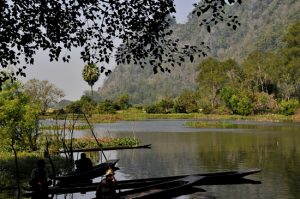 "Magical!" is how DVB reporter Alex Bookbinder described his visit to Saddar Cave in Hpa-an, Karen State. "Massive limestone caverns interspersed with stupas, Buddha statues, and underground lakes and rivers. What more could you ask for?" This natural site already has a ready-made tour which involves a hike through the underground passages into a natural amphitheater, and re-emerging by dug-out canoe among the spectacular karst landscape of Zwegabin Mountain and its neighbouring limestone outcrops.
Taung Kalat / Mount Popa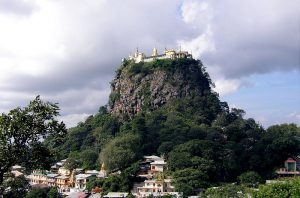 Like an enchanted castle in a Bavarian fairy tale, the Taung Kalat monastery sits mystically atop a volcanic plug next to Mount Popa in central Burma. A journey of 777 steps wind up to the Buddhist shrine, so the climb is not for the faint-hearted. The temple is renowned as home to spirits or "nats" and draws thousands of pilgrims every year who carry gifts in tribute to the top of the 737m volcanic promontory. The site is 50km southeast of Bagan, so not too far from the tourist trail, and easily done as a day trip from the ancient Bagan ruins.
Luxury cruise on the Irrawaddy
For those who can stretch their budget a little, or who prefer to view the Golden Land while sipping cocktails on the upper deck of a ship, perhaps a two-week cruise along the Irrawaddy River would be more appealing. Smart teakwood state rooms, haute cuisine dining, day trips to Burmese cities along the river, and lots of laughs and sunsets with other passengers are all part of the package.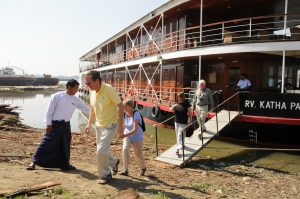 The design of these low-draft floating resorts is based on the British Irrawaddy Flotilla company's passenger ships of the mid-19th century. The pioneer of this tour was a Scottish firm, Pandaw, but several other tour operators are quickly getting on board.
Straddle the Gokteik Gorge by train
Get out of Mandalay for a couple of days by heading up to Hsipaw where a trek among the verdant tea plantations will fill your lungs with fresh mountain air and your tummy with the famous Burmese tea leaf salad, lah phet. And what better way to get there than to take a rickety old train along a colonial railway. Get a ticket for a few dollars at Pyin Oo Lwin and jump aboard. The slow uphill journey to Hsipaw takes about five hours, but the highlight is the viaduct over the Gokteik Gorge. Simply gorge-ous, some might say.
Loikaw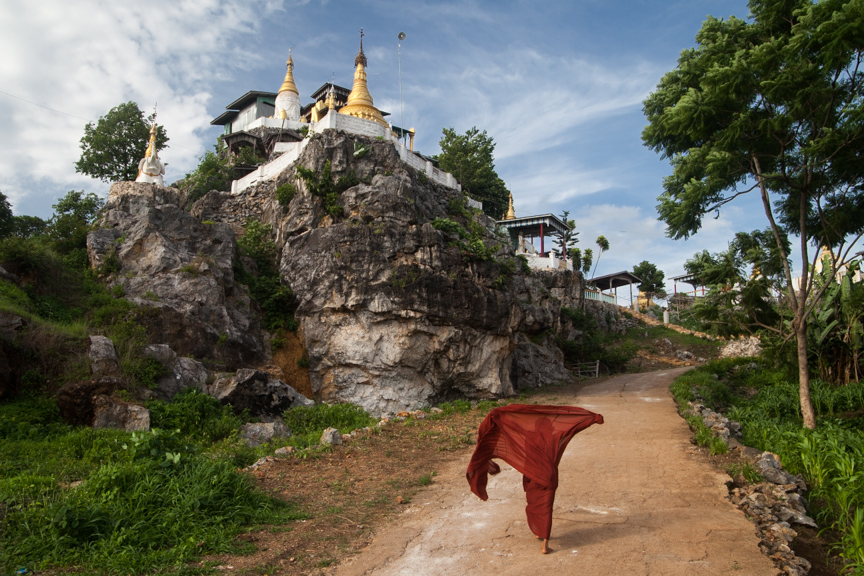 "Loikaw is spectacular and untouched," says Chris Smith, a Rangoon-based photographer. "Volcanic lakes with mysterious caves, mountain-top pagodas and ethnic tribes." Although it is the capital of Karenni State, Loikaw is a slow town, unaccustomed to visitors. It is a crossroads of nationalities, with ethnic Kayah the majority of the 140,000 people, but you might also spot some long-neck Kayan ladies at the market. Several churches sit alongside Buddhist temples, the highlight of which is the photogenic Shwe Let War Pagoda, which commands a stunning panoramic view over the Karenni landscape.
Kengtung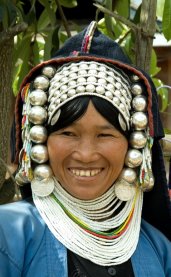 The largest settlement in Eastern Shan State, Kengtung – a former seat of royal power – feels like a different country altogether when compared to the cities and plains of central Burma. It's only accessible by air or by crossing the border from Thailand (for foreigners, at least). With an extremely diverse population, owing to its location at the seams of China and Thailand, the scrubby, mountains around Kengtung make for excellent trekking (are those opium fields, I spy?), with the option of staying overnight in ethnic minority villages. It's also the jumping-off point to the surreal gambling town of Mong La, along the Chinese border.
Andaman beaches & Mergui archipelago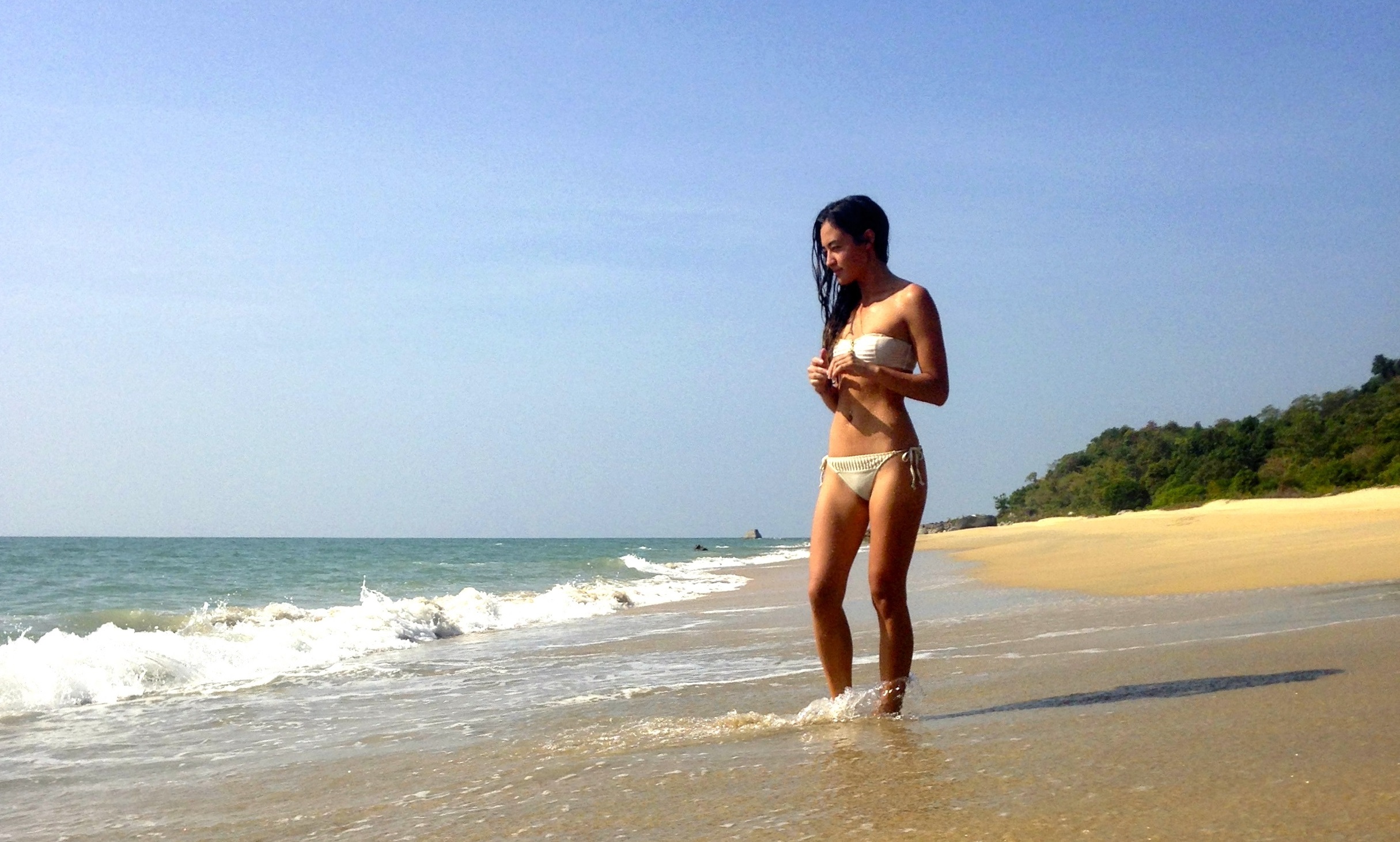 Dreaming of a desert island? DVB intern Emma went exploring earlier this year with her fiancé. "It was incredible, we were the only ones on the beach!" she exclaimed. "Apart from passing boats of fishermen and sea gypsies we had the whole beach entirely to ourselves." What is not quite available just yet is the magnificent coral-laden Mergui Archipelago of 800 islands; you currently need a private cruise permit to visit. However, that will change one day, and when it does you'll want to be among the first to get your snorkel and fishing rod together and get into those aquamarine waters.
Hkakabo Razi
At 5,881m, Hkakabo Razi is the highest mountain in Southeast Asia. Situated as the tri-border between Burma, China and India, it is a lower Himalayan glacier which boasts an unmatched biodiversity of flora and fauna in the region including pine forests and rainforest. It is also home to Burma's only "pygmy" tribe, the Taron.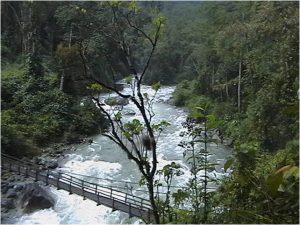 Nature lovers and trekkers will adore the space and alpine climate of this national park, which has recently opened some modest accommodations. A ski resort was once proposed, and it appears inevitable that tourism will descend upon the northernmost point in the country in the years ahead. Get there now!
Photo credits:
COVER: Saddar Cave, Karen Butler
Andaman: Evershed Mattingly
Shwe Let War Pagoda, Loikaw: Chris Smith
Gokteik gorge: Juan Baron