FROM THE DVB NEWSROOM
Relatives of political prisoners killed during Insein Prison attack
Visiting family members of jailed political prisoners were among those killed during the attack at Insein Prison on Oct. 18.  "Those who were injured are members of the political prisoners' families,"  a former political prisoner with knowledge of the incident told DVB. Read more here.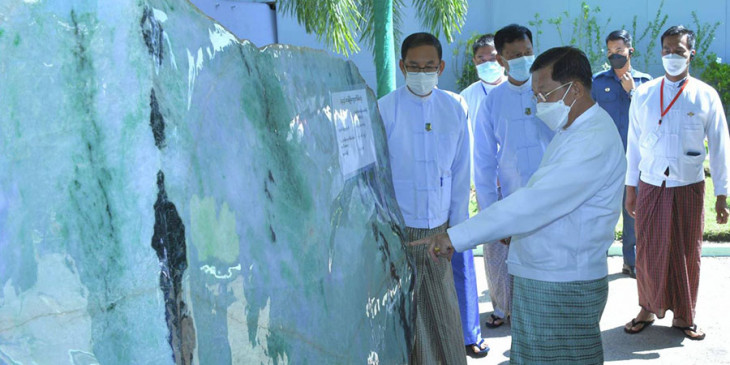 Dozens of undocumented Burma nationals arrested in Thailand
More than 50 Burma nationals were arrested for illegal entry along with three Thai drivers in Rattaphum district, Songkhla province in southern Thailand last night, a local Thai media outlet reported. The 50 job seekers were arrested by Rattaphum authorities during an inspection at a checkpoint while they were traveling in two vehicles along the Asia Highway. Another vehicle carrying luggage was also seized near Phatthalung province. The arrested workers were sent to a Rattaphum police station to be prosecuted under immigration laws.
News by Region
YANGON—A Burma Army captain, his wife, and a soldier, were killed in Hlaing Township. "All three were shot dead at the bus stop. We heard ten gunshots," a local said. Last month, a retired high-ranking Burma Army general and his son-in-law were killed in Hlaing Township. Fourteen have been killed and 33 have been injured by explosions and gunfire in Yangon this month.
CHIN—Two six-year-old boys were killed by a Burma Army drone in Bon Lon village on Oct. 19. "The boys were killed and a girl was seriously injured due to the explosion," a local said. Bon Lon village is located 20 miles from Hakha Township.
KACHIN—A man was killed and another man was injured during an explosion at Ye Lal village in Shwegu Township on Oct. 19. "Children picked up the explosive. Adults took it and clicked it [accidentally]. A man who held the bomb was killed when it activated. Another man near him was injured," a local told DVB. Shwegu township has been the site of frequent clashes between the Kachin Independence Army (KIA) and the Burma Army.
MAGWAY—The Burma Army arrested 125 people and burned down six houses in Phat Taw Yay village, Natmauk Township on Oct. 19. "It seems they [Burma Army] will occupy the village for many days. We are not attacking them as they are using civilians as human shields," a spokesperson of the Beikthano People's Defense Force (PDF) told DVB. Burma Army troops threatened to burn down the entire village if information was not forthcoming. A 50-year-old man was killed on Oct. 17, according to locals.
SHAN—A deputy battalion commander of the Burma Army was killed near a car repair shop located in Muse's 105th mile trade zone on Oct. 18. "He was shot seven times," a local told DVB. No group has yet claimed responsibility for the attack.
Burma Army troops deployed to Naungcho Township are stealing food and valuables from locals, according to villagers. "The [Burma] army increased its presence in the villages of Mandalay and the border of Shan State. They are occupying schools and monasteries. They stole valuables, liquor, beer, and other food [items] from two stalls from two villages and left in their vehicles. Shop owners did not dare to say anything," a local said. The Burma Army sent reinforcements to the area last July, after clashes broke out between jutan troops and the Mandalay People's Defense Force (PDF) in Naungcho Township.