FROM THE DVB NEWSROOM
HRW criticizes aid ban on cyclone-impacted communities
Human Rights Watch (HRW) states that the ban on humanitarian aid deliveries for Cyclone Mocha survivors has turned it from a natural disaster into a man-made disaster. "Donors should press the junta to drop their politically motivated obstruction and allow desperately needed aid to reach all cyclone survivors," said Shayna Bauchner, Asia researcher at HRW. The U.N. estimates that 7.9 million people were affected by the storm with 1.6 million in urgent need of humanitarian aid in Rakhine, Chin, Kachin, Magway and Sagaing regions. International aid groups request access to assist cyclone-impacted communities, but the regime is still blocking aid and access to Rakhine State. HRW wants the regime to be held accountable for the human rights violations it continues to commit.
Tom Andrews wants ASEAN to take further action
The U.N. Special Rapporteur on human rights in Burma, Tom Andrews, said that the Association of Southeast Asian Nations (ASEAN) needs to take action against the military regime. Andrews said ASEAN must not engage with Naypyidaw as there has been no progress in implementing the Five-Point Consensus (5-PC) agreed upon by Min Aung Hlaing and ASEAN members following his 2021 coup. "It is time to consider alternative options to break what has become a deadly stalemate," said Andrews in Jakarta, Indonesia. Andrews' remarks come after Thailand hosted an informal summit to "fully re-engage" Naypyidaw as Burma has been excluded from ASEAN meetings for failing to implement the 5-PC.
Foreign exchange markets paralyzed due to arrests
Foreign exchange markets in Burma have become paralyzed due to ongoing arrests of foreign currency and gold traders in Yangon and Mandalay. "We are not able to do business regularly due to the arrests from the Burma military," said an unnamed source from a foreign exchange counter. The Central Bank of Myanmar (CBM) official USD exchange rate is K2,100 per $1 USD, but the actual rate in the market is over K3,000. Gold prices are also rising. A tical of gold now costs over K3.1 million ($1,475 USD). Thai PBS World reported on June 19 that the U.S will sanction the Myanma Foreign Trade Bank and Myanma Investment and Commercial Bank. The two banks manage some of the regime's foreign currency reserves and also handle transactions with international banks.
Refugees protest for legal recognition in India
Dozens of refugees from Burma held a protest to demand legal recognition from the Indian government in New Delhi on June 19, known as World Refugee Day. The protesters gathered in front of the U.N. High Commissioner for Refugees (UNHCR) office. "The Indian government has virtually declared that there are no refugees in India, and looks at all of us UNHCR-recognized refugees as illegal migrants and so does not give us residential permits or long-term visas," stated a letter from the protesters. India is not a signatory of the 1951 Refugee Convention and does not recognize UNHCR refugee identification documents. The refugees have not been issued identification cards and cannot open bank accounts. They can't work, or send their children to school. At least 35,000 people from Burma have sought refuge in India since the 2021 coup.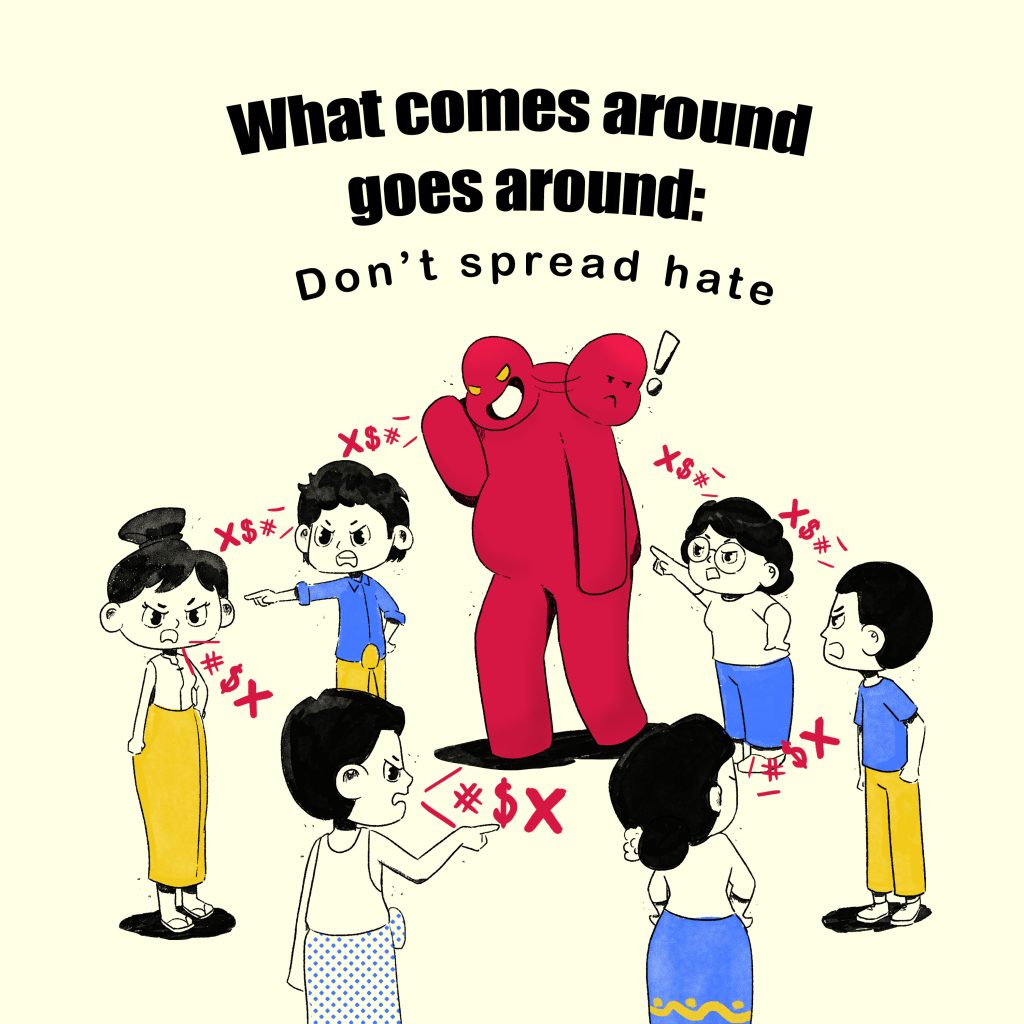 News by Region
BAGO—A Paungde Court sentenced former Bago Region Minister for Immigration Tun Tun Oo to six years in prison on June 21, according to sources close to Paungde Prison. He was charged with incitement for allegedly insulting an administrator on May 30. "He had already fled, but in December last year, his daughter was arrested when she tried to get a passport. They told him to turn himself in by using the arrest of his daughter. He was released later. Then in May, he returned to his hometown to attend his mother-in-law's funeral and was arrested again," said a source close to his family. Tun Tun Oo was elected to parliament in 2o15 as a member of the National League for Democracy (NLD) party. He became the Bago Regional Minister for Immigration in 2019 and was re-elected in the 2020 general elections.
MON—Four Burma Army troops traveling in buses on the Mawlamyine-Ye Highway road were arrested by the Karen National Liberation Army (KNLA) and People's Defense Forces (PDF) during an inspection on June 18. "We're still interrogating them. I'm not sure if they're traveling without knowing our announcement or maybe they're doing this on purpose," said a KNLA spokesperson. The arrests came after the KNLA Brigade 27 announced on June 10 that motorists who are using the highway are forbidden from transporting weapons and Burma Army soldiers. Vehicles used by other ethnic armed groups will also be inspected. The Burma Army fired artillery and shelled the road when the KNLA was conducting inspections on June 20.
SAGAING—A weapons manufacturing workshop of a local resistance group in Monywa Township was destroyed in a fire on June 19, stated a PDF spokesperson. K30 million ($14,271 USD) worth of materials including artillery were lost. There were no injuries reported.
TANINTHARYI—A couple running a private kindergarten in Kanbauk, Yebyu Township were arrested on June 19. Ohmar Aung opened the kindergarten last year with her husband. "They are normal people and did not say anything about the military or any groups. We are surprised about their arrest and we don't know why," said a person who knows Ohmar Aung. The couple is being detained and questioned at Mawrawaddy Naval Headquarters in Kanbauk.
Read our latest story Move Forward Party leader Pita Limjaroenrat outlines his Burma policy.