FROM THE DVB NEWSROOM
International community condemns continued state of emergency
The U.N., Canada and the U.S. have spoken out against the military's repeated state of emergency extensions. "Obviously, we have stood against and continue to stand against the coup, and we want to return to democratic rule in Myanmar as soon as possible," said Farhan Haq, the Deputy Spokesperson for U.N. Secretary-General Antonio Guterres. "Canada is deeply concerned over the military regime's extension of the State of the Emergency, and corresponding martial law at township-levels, prolonging the regime's illegitimate rule over Myanmar," stated the Embassy of Canada to Myanmar on Aug. 1. The U.S. State Department spokesperson Matthew Miller said that the extension comes as the military "plunges the country deeper into violence and instability." Burma has been under a state of emergency since Feb. 1, 2021.
Over 1.6 million displaced since 2021 coup
More than 1.6 million people have been displaced due to armed conflict and insecurity over the last two years, states the U.N. Office for the Coordination of Humanitarian Affairs (UNOCHA). At least 22,000 people were displaced due to fighting across southeast Burma over the past few weeks alone. More than 700 people in Waingmaw and Momauk townships of Kachin State fled to safety as a result of clashes between the Kachin Independence Army (KIA) and Burma Army. As of July 24, a total 1.9 million people in Burma are displaced from their homes, according to UNOCHA.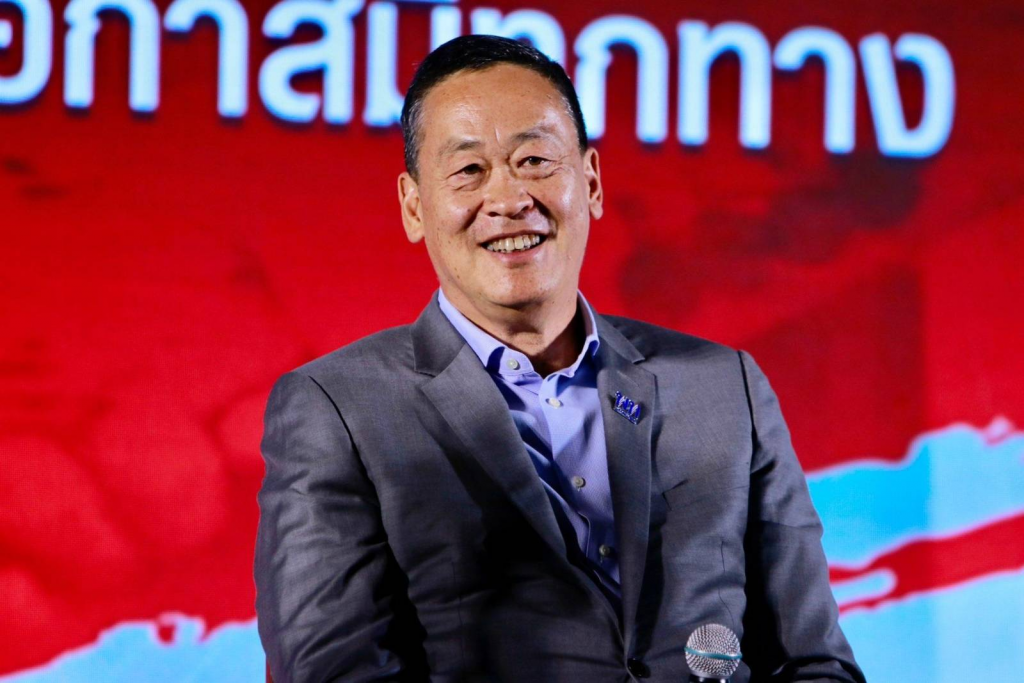 Pheu Thai to form new coalition without Move Forward
Thailand's Pheu Thai Party (PTP) announced on Aug. 2 that it will try to form a government without the Move Forward Party (MFP), Thai PBS reported. It will nominate the business tycoon Srettha Thavisin as its candidate for prime minister. MFP leader Pita Limjaroenrat failed to become Thailand's prime minister after parliament rejected his second vote following his temporary suspension from the chambers. The next vote for prime minister is on Aug. 4. It is unknown whether the Pheu Thai Party or Sretta has any policies regarding Burma.
News by Region
MANDALAY—The People's Defense Force (PDF) claimed it fired artillery at the Burma Army Central Military Headquarters and the Intelligence Corps in Amarapura Township on Aug. 1. "Our purpose is to demonstrate our capabilities," the PDF spokesperson told DVB. No casualties were reported.
MON—At least 13 homes and the roof of a school building were damaged by strong winds in Mudon Township on Aug. 2, according to the fire department. "No one was injured during the incident," said a Mudon Township resident. The storm caused an estimated K190,000 ($90 USD) worth of damages. More than 250 students have moved their classes to a nearby monastery. The Department of Meteorology and Hydrology has issued a warning about the risk of flooding and landslides due to heavy rains and strong winds across Burma.
SHAN—The bodies of two men were recovered in a forest three miles (4.8 kms) from the Mandalay-Muse Road in Kutkai Township on July 31. The victims have been identified as Maung Tuja, 25, and Maung Bran Aung, 27, from Tima village. The two men were arrested, tortured, killed, and buried by pro-regime forces on July 25, according to locals. Fighting between the Burma Army and the Ta'ang National Liberation Army (TNLA) has been ongoing.
TANINTHARYI—The PDF claimed that three civilians in Tanintharyi and Kyunsu townships were arrested by the Burma Army between July 27-31. "These individuals were not affiliated with the PDF and were wrongly accused and arrested," the PDF spokesperson told DVB.
YANGON—The prominent singer Paing Thet Kyaw was pardoned and released from Insein Prison on Aug. 1. The singer, who was born with stunted arms, was arrested at his home in Hlaingthayar Township in March 2022 for allegedly supporting the Civil Disobedience Movement (CDM). In June 2022, Paing Thet Kyaw was sentenced to three years in prison with hard labor under the Counter-Terrorism Law.
Read our latest contribution: Voices from the underground – Part 4.