An incumbent upper house MP and militia leader in Kachin State's Special Region 1 who banned parties from campaigning in his constituency has yielded to pressure to abide by electoral regulations.
Zakhon Tein Ring made headlines when he and his New Democratic Army– Kachin (NDA-K) refused to allow candidates to enter the self-administered region.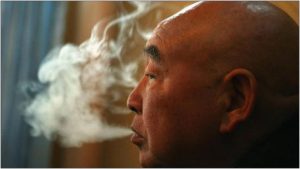 The warlord was summoned to a meeting with the regional electoral body on Wednesday afternoon.
Since relenting, Zakhon Tein Ring has vowed to 'abide by electoral laws', according to Maung Maung Kun, chairman of the Kachin State Election Commission.
The group has enjoyed autonomous control of the region northeast of the state's capital Myitkyina since a truce with the government was brokered in 1989. That year the NDA-K broke away from the Communist Party of Burma. The NDA-K reformed as a Border Guard Force as part of their deal with Naypyidaw.
Zakhon Tein Ring contested the 2010 election as an independent for the upper house seat of Constituency-5, which encompasses Chipwi and Tsawlaw townships. He has confirmed he will be seeking re-election in the upcoming 8 November election, but released a statement barring opposition parties from election activities in his region, claiming that the area was not yet ready for a power transfer.
Both the National League for Democracy (NLD) and Lhaovo National Unity and Development Party (LNUDP) filed complaints with the Union Election Commission (UEC).
"We summoned him to the meeting between 2pm and 4.30pm, and explained to him chapters 13 and 14 of the Election Law, as well as the commission's directive in January of 2014," Maung Maung Kun said.
[related]
"We decided that everyone must abide by the electoral laws."
Maung Maung Kun said the controversial MP was verbally warned on 30 September about his actions and would be reported to police if he continued to flout regulations.
"The UEC cannot punish him– we have to follow our procedures, but if he breaches the regulations in Chapter 13 then concerned parties should report him to the police."