FROM THE DVB NEWSROOM
Karenni interim government established
The Interim Executive Council of Karenni State (IEC) was established by resistance groups on June 12 to serve as a provisional government. The Karenni National Progressive Party (KNPP) chairperson Khu Oo Reh was elected to lead the IEC. Khun Bedu will be its vice-chairperson. Khu Plue Reh will be its general secretary. Zue Padonmar will be its first secretary. Banya Khung Aung will be its second secretary. And Maw Poe Myar will be its treasurer. The IEC will ensure checks and balances between legislative, executive, and judicial branches of government. "Our ultimate goal is to make Karenni State a stable, peaceful and developed federal unit and ensure that the administrative power over Karenni State is in the hand of its people," the IEC stated. It will also coordinate with resistance groups outside of Karenni State, including the National Unity Government (NUG).
Ayeyarwaddy Times media license revoked
The Ayeyarwaddy Times' media license was revoked on June 10, regime media reported. It responded by stating that it will persist and fulfill its role in promoting "freedom, justice, and peace" in its journalism. Since the 2021 military coup, over 170 media workers have been arrested and four have been killed. More than 50 journalists are currently facing trial inside prison. Reporters Without Borders (RSF) ranked Burma 173rd out of 180 countries in its 2023 World Press Freedom Index, a significant decline from 2020 when it was 139. Burma ranks behind Iran and China as the third worst country for jailing journalists. Fourteen media outlets, including DVB, have had their licenses revoked.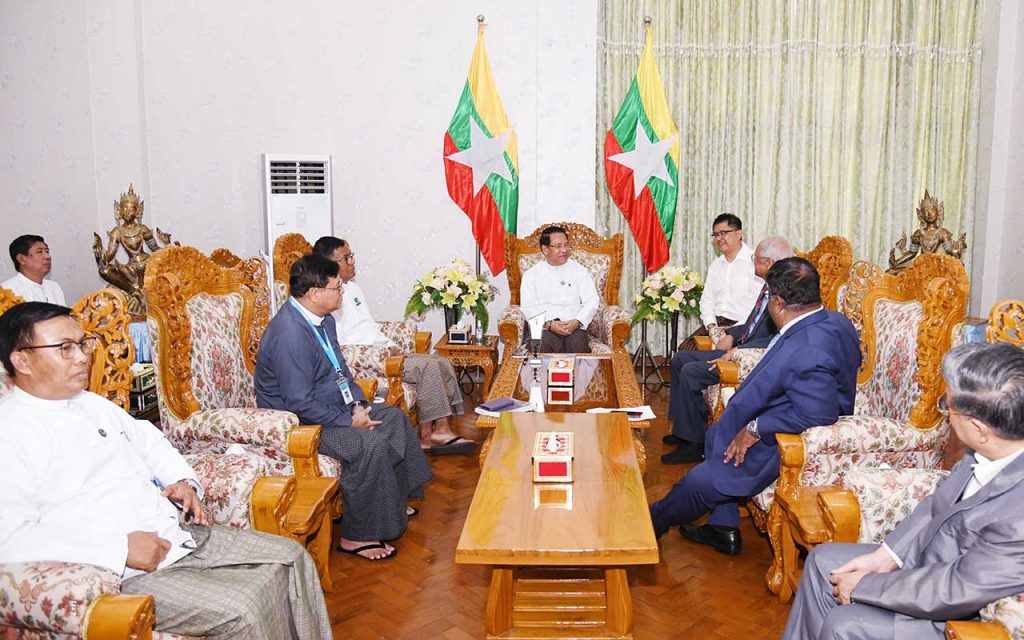 Backlash over FCC-South Asia president visit to Naypyidaw
Ten members of India's Foreign Correspondents Club of South Asia (FCC-South Asia) resigned after its president met with military officials in Naypyidaw on June 7. FCC-South Asia President S. Venkat Narayan was invited to Naypyidaw to discuss how to "upgrade" The Global New Light of Myanmar (GNLM), a regime-run newspaper. "We deplore the notion that the president of a group that is meant to represent journalists and stand up for media freedom would consult for and accept remuneration in kind from a propaganda organ of a regime that has jailed 70 journalists," stated the 10 foreign correspondents in a letter. Twenty-two other India-based correspondents endorsed it. Narayan defended his visit by claiming he traveled to Burma in a private capacity.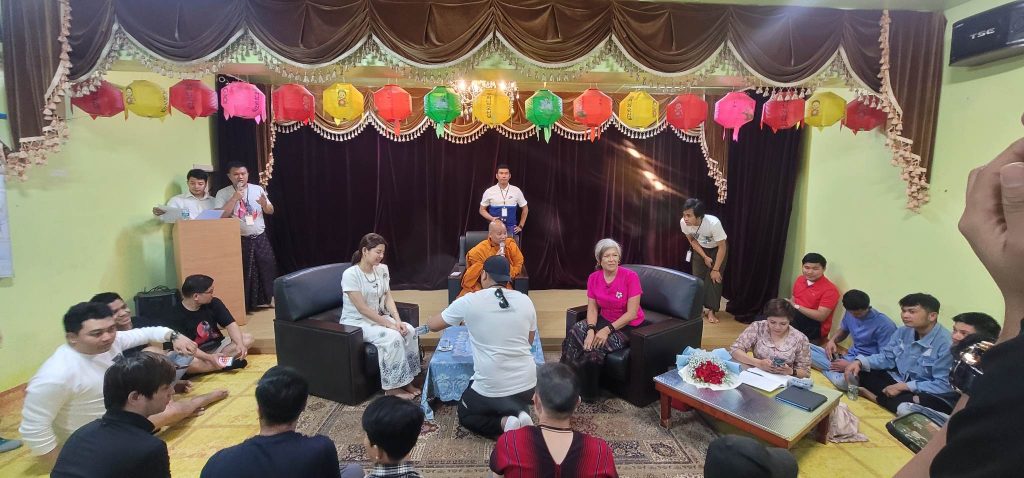 News by Region
KACHIN—At least three administrators in Hpakant Township have resigned following the murder of a colleague. "Administrators appear to be fearful after the killing of Kyaw Swe, an administrator from Lonekin village. As a result, three individuals have submitted their resignation letters," saida source close to the administration. Hpakant has several unsolved murder cases.
MANDALAY—Ancient temples and structures located in the UNESCO World Heritage Site of Bagan are in need of immediate repair due to damage caused by heavy rainfall. "Certain famous pagodas have been prioritized to be repaired, but there are others that still need attention," said a Bagan resident.
SHAN—At least 19 people, including four children, were killed by airstrikes and small arms fire in Mobye town from May 27 to June 10, according to local group Karenni Voice. A man was murdered and his two daughters, aged 15 and 20, were reportedly raped and killed by Burma Army troops on June 9. "The military regime blocked the road during intense fighting. There are still many people who are trapped," said a Mobye resident.
YANGON—A military tribunal sentenced May Pan Che to three years in prison for incitement on June 7, according to sources inside the prison. "As the township is under martial law, a military court directly ordered the sentence," said an unnamed source. May Pan Che was arrested at her home in North Dagon Township after sharing a post to social media about the 168 people in Pa Zi Gyi village killed by an airstrike on April 11. Four others, including journalist Kyaw Min Swe, are facing the same charge.
Five people were arrested for bombing a revenue office in Kyauktada Township, regime media reported. Five staff members and one resident were injured in the attack on June 5. Those arrested are alleged to be members of a group called Brave Eagle. "Many members of the underground group have been detained," a spokesperson from another group told DVB.