FROM THE DVB NEWSROOM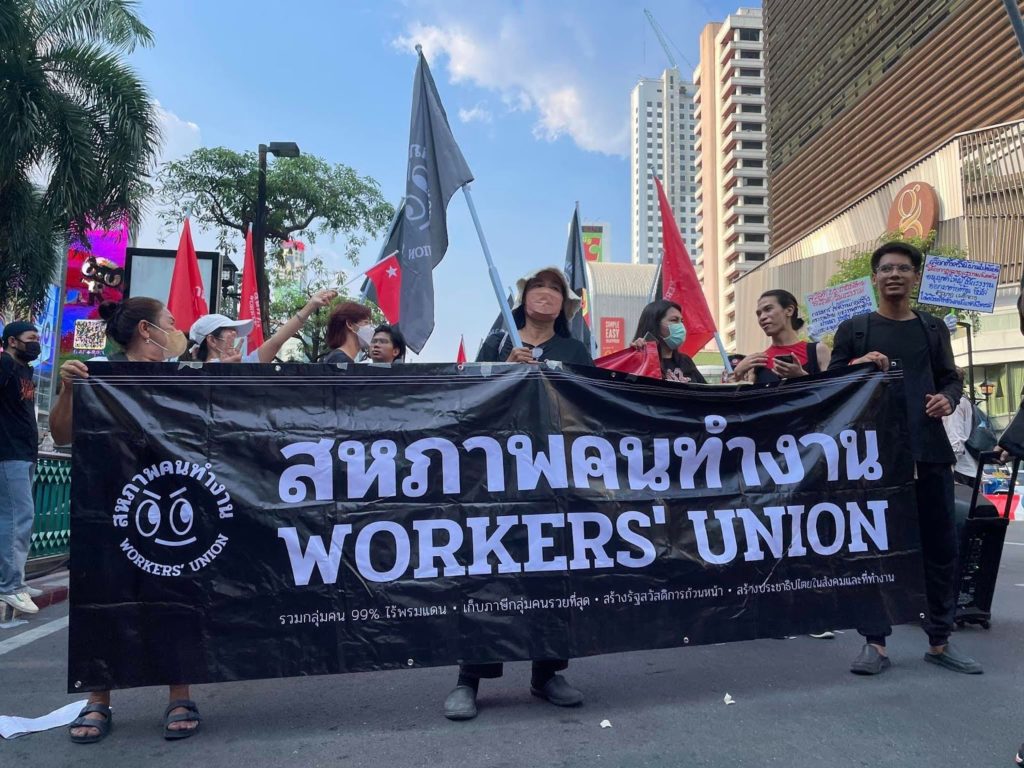 Labour rights declining in Burma
The International Labour Organisation (ILO) stated on May 1 that abuses against workers in Burma are worse than before the 2021 military coup. "The precariousness and injustice facing workers and people in Myanmar is greater than ever. Sadly, many workers and their families continue to live in crisis, and the livelihoods of many businesses are under threat," the ILO stated on Labour Day. The ILO reiterated its call for Burma "to implement the 2021 International Labour Conference Resolution for a return to democracy and respect for fundamental rights." The Confederation of Trade Unions Myanmar (CTUM) echoed the ILO statement on the rapid deterioration of labour rights.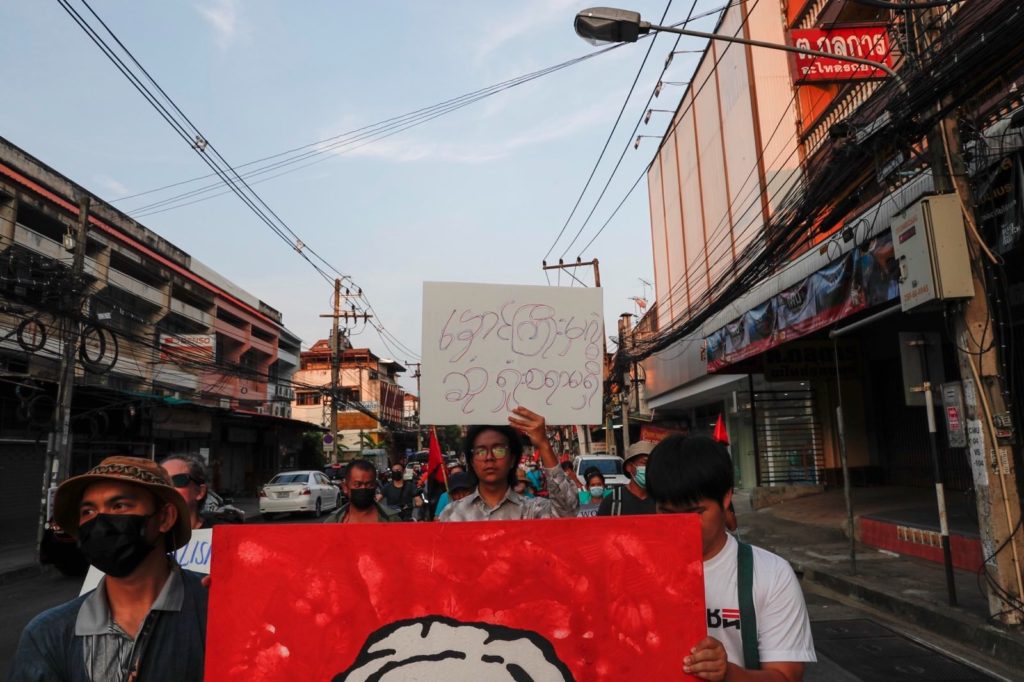 Min Aung Hlaing gave a speech to commemorate Labour Day, claiming he has followed the ILO guidelines "for freedom of formation and organizing of associations for safeguarding the rights of employees, improvement of relations between employers and employees, systematic and free formation of employee organizations, and enjoying entitlements." The National Unity Government (NUG) refuted these claims as "lies" and stated that labor rights violations are occurring daily. "We all know that all the investments and businesses have left the country since the coup," said the NUG Deputy Minister of Labor Kyaw Ni.
More Burmese migrant workers arrested in Thailand
At least 76 undocumented Burmese migrant workers have been recently arrested in Thailand, Thai media reported. Fifty-three were arrested in Kanchanaburi Province on April 30. Another 23 Burmese migrant workers were detained in a police raid on a construction site in Samut Prakan Province on April 27.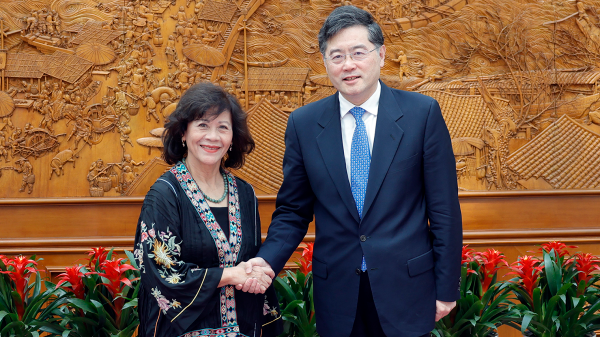 Chinese FM meets UN Special Envoy on Burma
China's Foreign Minister Qin Gang met with the U.N. Special Envoy on Burma Noeleen Heyzer in Beijing on May 1. The two reportedly discussed the political crisis in Burma, CGTN reported. Qin Gang talked about respecting the Association of Southeast Asian Nations (ASEAN) mediation efforts. "We need to act prudently and pragmatically to prevent escalating tensions and spillover of the crisis," he said. China will support Noeleen Heyzer's diplomatic efforts as U.N. envoy. Heyzer said that efforts to resolve the crisis should be led by Burma and must respect the will of its people.
News by Region
SAGAING—Fighting occurred near Pa Zi Gyi village in Kanbalu Township on April 29. Resistance forces claimed that Burma Army troops have been arresting locals on suspicion of having links with the People's Defense Force (PDF) and Kachin Independence Army (KIA). "The military is attacking places where displaced persons are. That is why we attacked the military in cooperation with four other PDFs," said a PDF spokesperson. Airstrikes killed 170 in Pa Zi Gyi on April 11.
A 13-year-old child was killed by a landmine in a village of Budalin Township on April 29. "Many townships in Sagaing Region will continue to experience the negative effects of unexploded ordnances [UXO] and other explosive remnants of war [ERW] even if the region returns to normalcy," a villager told DVB.
SHAN—The Shan Nationalities League for Democracy (SNLD) party has been forced to take down its billboards after refusing to re-register with the Union Election Commission (UEC). "Since April 24, letters which ordered them to be taken down were sent through township ward administrators. In Mongton, the local administration came and took down the signboards themselves," an SNLD spokesperson told DVB. National League for Democracy (NLD) party billboards have also been taken down.
YANGON—A student activist was sentenced to 10 additional years in prison. This brings Banyar Soe Htet's total prison sentence to 84 years, the Yangon Revolution Force (YRF) stated. He was charged under the Counter-Terrorism Act for his alleged role in the 2021 murder of a Mytel official and the shooting of two others.
Administration officials have increased the fees migrant workers must pay to register on guest lists to stay in Mingaladon, Shwe Pyi Thar, Hlaing Thayar, North Okkalapa, and North Dagon townships. The townships are home to many factories. In Burma, residents are required to register their guest lists with local administrators. The fee to register guest lists was previously K500 ($0.24 USD), but now it has risen to up to K2,000 ($0.95 USD). "We registered every month before and it was K500 per person. But now we have to register once every two weeks, and we have to go in person. They demanded K2,000, citing fees for the book and a donation," a migrant worker told DVB.