FROM THE DVB NEWSROOM
Maui sits down for exclusive interview with DVB
Maui, the deputy Commander-in-Chief of the Karenni Nationalities Defence Force (KNDF), asked the international community not to neglect the crisis in Burma and to provide humanitarian assistance for the Karenni people. "We are not asking for RPGs or machine guns. We are asking for the critical things to support our people who are living in danger," said Maui, in an exclusive interview with DVB.
Maui added that the KNDF works closely with the National Unity Government (NUG), which is the democratic opposition to military rule, to achieve a peaceful and prosperous country without Min Aung Hlaing. He vowed to keep fighting until the resistance to the military triumphs. "Winning the revolution is the answer for Myanmar," said Maui. He claimed that 176 KNDF members have been killed since it was founded in 2021.
Aung San Suu Kyi and Win Myint still being denied visitors
Prisoners with life or death sentences – or President Win Myint and State Counsellor Aung San Suu Kyi – will not be allowed to receive visitors despite most prisons in Burma resuming visits on Oct. 24. Family visits to prisons in Burma had been suspended since the COVID-19 pandemic lockdowns began in 2020. Read more here.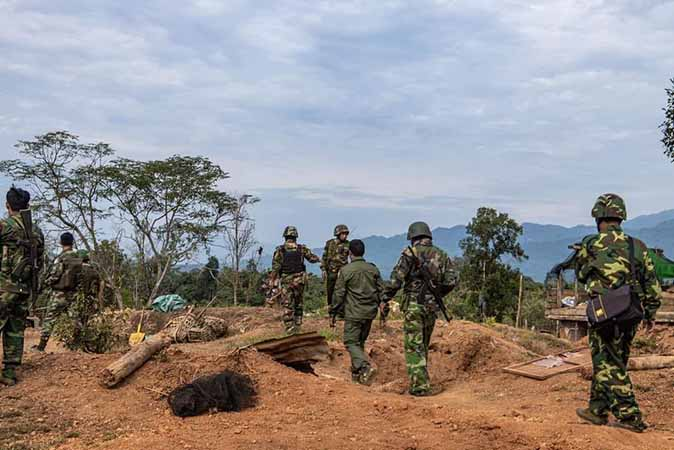 NUG states military base seized is major victory
The NUG Minister of Defence Yee Mon said that the seizure of Lai Lwan Awn Ja military base, located on the Myitkyina-Bhamo Road in Kachin State, on Oct. 20 is a major defeat for the military as it continues its offensive against the Kachin Independence Army (KIA/KIO) headquarters of Laiza.
"That battle is important because the People's Defense Forces, the Kachin Independence Army and its allies fought together to win. This is the first step of the strength of revolutionary forces," said Yee Mon. The KIA, with the assistance of the Arakan Army (AA), Chin National Front (CNF), All Burma Students' Democratic Front (ABSDF) and others seized Lai Lwan Awn Ja base from the military. More than 100 troops were reportedly deployed at the base.
Anti-coup forces call for a Thadingyut festival boycott
Calls from anti-coup resistance forces across Burma have urged the public not to participate in events organized by Naypyidaw to mark Thadingyut on Oct. 29. The military regime is hosting the week-long festival, which includes night markets and musical concerts in Yangon, Naypyidaw, Mandalay, and other towns.
"They want to show that the country is normal, peaceful and people are enjoying themselves," said a spokesperson from the Sanchaung Main Strike Column. "Now, they're hosting Thadingyut celebrations across the country using large amounts of money."
News by Region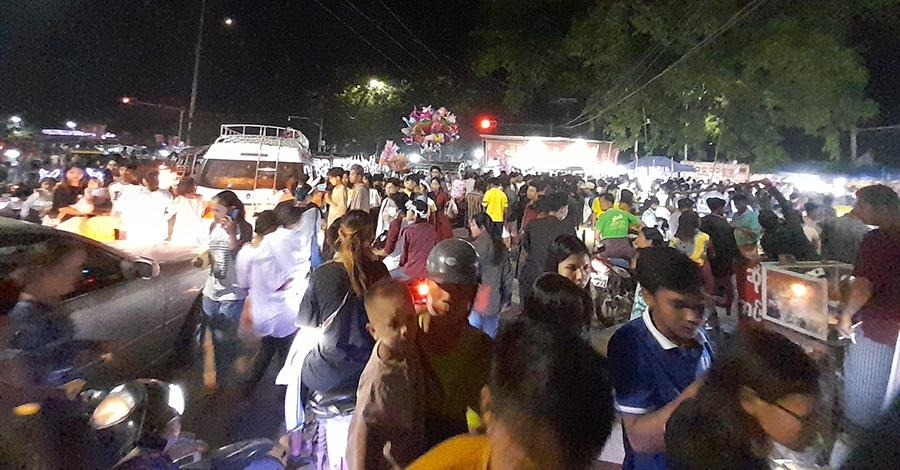 MANDALAY—A vendor was injured by a blast during the Kyauktawgyi pagoda festival held at the foot of Mandalay Hill on Oct. 25. "People on a motorcycle with no license plate threw the bomb. They are looking for the motorcycle [driver]," said a resident who lives near the pagoda.
Vendors claimed that festival attendance this year was more than last, as it resumed in 2022 following the end of the COVID-19 pandemic. The festival is held near the military's Central Command.
ARAKAN—Residents have filed at least 5,994 criminal complaints with the Arakan Army / United League of Arakan (AA/ULA) judiciary since 2021, Development Media Group reported. Of the cases, 3,422 have been resolved, while the verdicts of 2,572 remain pending, states the AA/ULA, which has expanded its administration.
"There are some residents who file complaints with the ULA justice department because they are not satisfied with the military regime's judiciary. They are willing to rely on the ULA/AA, but the judiciary system has weakened because its lower staff have accepted bribes. Officials need to handle this carefully," a Sitwe resident told DMG.
KACHIN—A military outpost was seized and occupied by the KIA in Momauk Township on Oct. 24, a source close to KIA told DVB. There have been no reported casualties. Another military outpost was occupied by the KIA in Kutkai Township, Shan State on Oct. 20.
YANGON—Military-appointed administrators have prohibited Christian congregations from holding worship services at home in several wards of Shwepyitha Township since Oct. 20. "I feel sad about that. We're just praying and not involved in politics. We mean no harm to anyone," said a Shwepyitha resident.
The elderly, people with disabilities, and factory workers have reported being prohibited from worshiping at the homes of religious leaders on Sundays. Shwepyitha Township is a low-income area on the outskirts of the city and residents are unable to afford transportation fees to go to churches located in other townships.
Read our latest: Fortify Rights calls on Thailand to provide status to Myanmar refugees.