FROM THE DVB NEWSROOM
Military blocks aid to Rakhine State
The military banned the transportation of medicines to areas of Rakhine State impacted by Cyclone Mocha. It requires humanitarian aid organizations to obtain permission to travel to the state. "We are not allowed to carry medicine. What am I supposed to do as a doctor without medicine? I had to go back to Yangon," said a volunteer medic from Taungup. Saltwater has contaminated freshwater sources. MPT mobile networks are unavailable in Ann and Mrauk-U townships. Electricity has yet to be restored in Sittwe, Ponnagyun, Kyauktaw, Minbya, Myebon, Pauktaw, Rathedaung, Buthidaung and Maungdaw townships.
KNU sends condolences to cyclone victims
The Karen National Union (KNU) sent its condolences for all people, including the Rohingya forced to live in Internally Displaced Camps (IDP), who lost their lives during Cyclone Mocha. "We are very proud of the United League of Arakan/Arakan Army (ULA/AA) for standing with the people and inviting international communities, non-government organizations and cooperating with local social assistance groups for necessary aid," the KNU stated on May 21. It called on Naypyidaw to end restrictions on aid deliveries to areas impacted by the cyclone. The U.N. Office for the Coordination of Humanitarian Affairs (UNOCHA) estimated that 5.4 million people were affected by the cyclone and 3.2 million of them are in need of humanitarian assistance.
British companies added to 'Dirty List'
Burma Campaign UK added five British insurance companies to its "Dirty List" for continuing to provide insurance cover for vessels that delivered aviation fuel to Burma. The companies that allegedly provided the insurance covers are UK P&I, Steamship Mutual, Britannia P&I, North Standard and Shipowners' Club. "The Burmese military are using airstrikes indiscriminately against civilians, even against schools and hospitals, and insurance is a vital part of the supply chain delivering aviation fuel to Burma," said Mark Farmaner, the Director of Burma Campaign UK.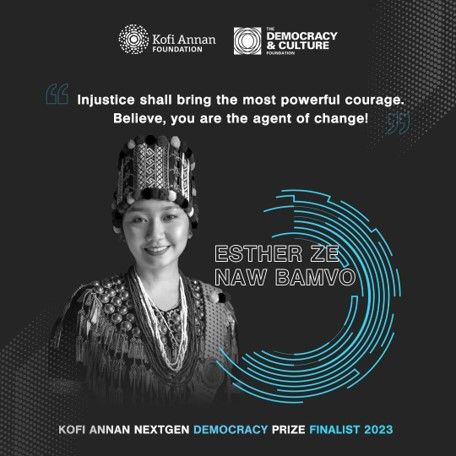 Kachin activist nominated for award
Kachin human rights activist Esther Ze Naw Bamvo was shortlisted for the Kofi Annan Foundation New Generation of Democracy Award. "I was selected as one of the 10 youths under 30 years of age who's advocating for democracy across the globe. Thank you to the organizations and individuals who contacted me and wrote a profile about me," she said. The Kofi Annan Foundation strives to build peaceful and democratic societies. Esther Ze Naw Bamvo said that if she wins, she would establish an educational fund for young people participating in the Spring Revolution.
News by Region
BAGO—A military family filed a rape complaint against Major Soe Pyay Lin, who lives in the same compound as the victim's family in Bago Township. "The girl was examined on May 21. The defendant major went missing for three days during the case," said a source close to military intelligence.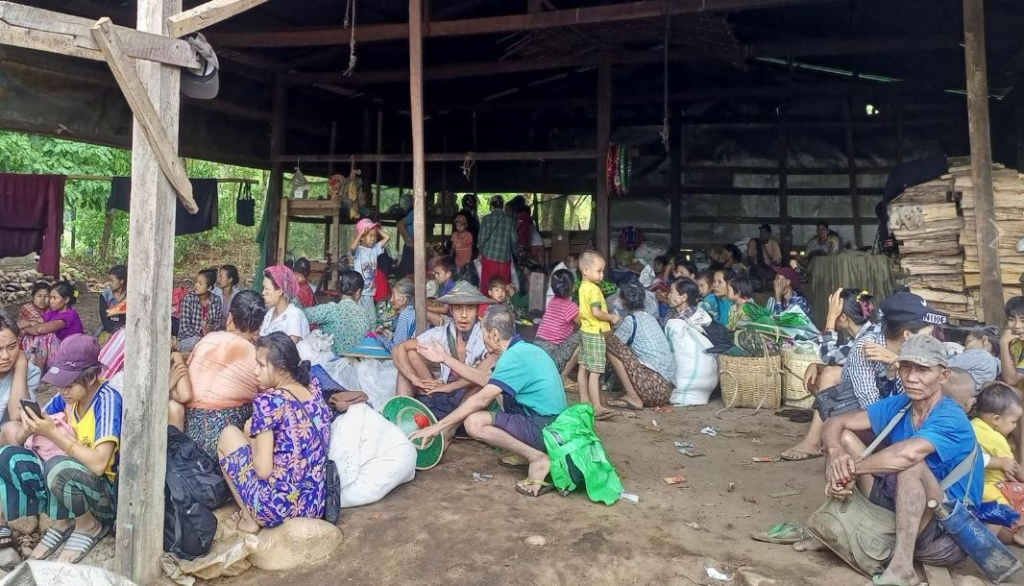 KAREN—At least 21,880 residents of Naung Kone village in Mu Township have been displaced from their homes due to Burma Army attacks since May 10. Houses and schools were destroyed on May 21, the KNU stated.
MON—A road in Karen National Liberation Army (KNLA) Brigade 1 territory in Kyaikhto town was destroyed by the Burma Army on May 21. The road connects to the Asia Highway.
TANINTHARYI—Ten business owners were arrested in Tanintharyi Township on May 20-21. "I don't know why they were taken," a local said. Tanintharyi Township is under martial law.
YANGON—Three people, including an administrator, were killed at the Dagon Seikkan Township administration office on May 22. "There were around 20 gunshots and it was so loud. Later on, military trucks and ambulances arrived," a local said. The Burma Army set up a roadblock to inspect vehicles and pedestrians.