FROM THE DVB NEWSROOM
Myanmar Now journalist sentenced to 20 years in prison
Photojournalist Sai Zaw Thaike has been sentenced to 20 years in prison with hard labor on various charges. He was arrested in Sittwe, Rakhine State while covering the aftermath of Cyclone Mocha. He was later transferred to Yangon's Insein Prison and indicted on multiple charges. The exact charges leading to his conviction are unconfirmed. Myanmar Now reported that he was denied legal representation.
Sai Zaw Thaike is the second Myanmar Now journalist targeted by regime authorities since the 2021 coup. DVB states that at least 171 media workers have been arrested over the last two years and at least 50 remain in prison. Six have received prison sentences of at least 10 years. Four journalists have been killed. Fifty journalists have had warrants issued for their arrests. Fourteen media outlets have been banned.
False job offers in South Korea circulate online
Labor rights organizations have stated that some Korean language training schools and employment organizations are spreading fake job offers to work in South Korea. They falsely claimed that the South Korean government is offering seasonal and short-term work in farming or fishing to Burma nationals aged 25-50.
"These deceptive job offers have circulated widely among individuals interested in working abroad. Some language schools charge high fees for Korean language courses," a local told DVB. The South Korean government has not offered jobs to Burma nationals, according to Burmese living in Seoul. There are more than 50,000 Burma nationals working in South Korea.
Kachin refugees in Malaysia face challenges
Refugees in Malaysia face difficulties in finding legal work and lack protection from police. The Kachin Refugee Committee (KRC) chairperson James La Seng said that refugees may be arrested or deported if they leave their homes even if they are registered with the U.N. High Commissioner for Refugees (UNHCR).
"Every time we walk [on the streets] or go to sleep, we worry," he said. Malaysia does not formally recognize refugees but instead treats them as economic migrants. The KRC was founded in 2003 to help Kachin refugees. There are 106,000 Rohingya, 23,700 Chins and 28,800 members of other ethnic nationalities from Burma in Malaysia, states UNHCR.
'Repression destroying hopes for return to democracy'
U.N. Secretary-General Antonio Guterres said that hopes for Burma to return to democracy are being destroyed by the military. He made the comments during the Association of Southeast Asian Nations (ASEAN) summit in Jakarta on Sept. 7.
"Brutal violence, worsening poverty and systematic repression are crushing hopes for a return to democracy," added Guterres. He called for the release of all political prisoners and noted that the situation on-the-ground does not allow for a safe and dignified return for Rohingya refugees.
News by Region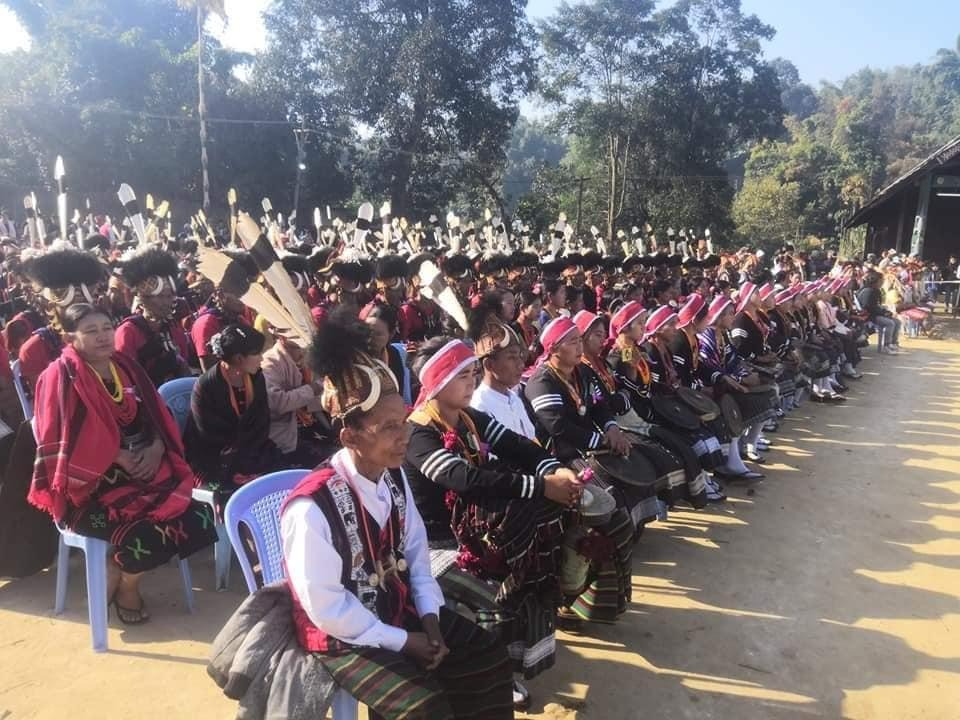 SAGAING—The Naga Self-Administered Zone is facing food shortages as fighting between resistance forces and the Burma Army in Kachin State and Sagaing Region has disrupted the transportation of fuel and food to the region. "In some villages, nobody has anything to eat," said Theindan from Lahe town.
The cost of a bag of rice has risen to over K150,000 ($71.46 USD) since mid-July. A villager in Nanyun Township said children have been suffering from malnutrition and diarrhea from lack of food. Local charity workers have been targeted by the regime and civil society groups in the area have suspended operations since the 2021 coup.
BAGO—The Karen National Union (KNU) states that a house and a monastery were destroyed in airstrikes on two villages in Kyaukkyi Township, located in KNU territory on Sept. 5. The airstrikes forced 632 residents to flee their homes and they are in urgent need of assistance, added the KNU.
KACHIN—At least nine staff members and one visitor were injured in two drone strikes on an administrative office in Shwegu Township on Sept. 6. "The bombs were dropped on the meeting room shortly after a meeting had concluded, damaging the ceiling. No fatalities occurred as the bombs did not detonate inside the room itself," said a Shwegu resident.
NAYPYIDAW—Regime media Global New Light of Myanmar and Russian state media Sputnik Information Agency reportedly signed an "information cooperation" agreement on Sept. 5. Regime media reported that the ceremony was attended by regime officials, including Minister of Information Maung Maung Ohn, and officials from Russia.
Regime minister Maung Maung Ohn praised Sputnik for its "international standard and reputation" and said the agreement would be beneficial for Burmese journalists to enhance their skills in news writing and editing.
Read our latest op-ed: A life without music since the 2021 military coup by Darko C.