FROM THE DVB NEWSROOM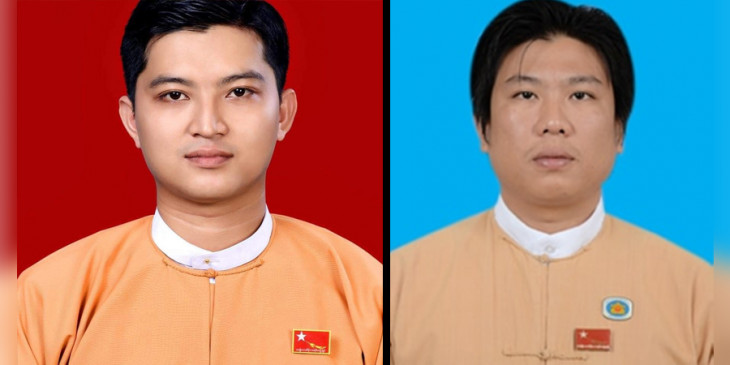 NLD parliamentarians receive long prison sentences
Two ousted National League of Democracy (NLD) parliamentarians from Ayeyarwaddy Region were sentenced to 26 years in prison. The Myawaddy District Court convicted the two under the Counter Terrorism Act on Nov. 28.  They were arrested in December 2021 during a Burma Army raid on Lay Kay Kaw, located in Myawaddy Township of Karen State, where they had been hiding. "We could not get any information about the pair for over a year. It is a long prison term, but it shouldn't be the case. They were not caught with weapons, but they were jailed under the Counter Terrorism Act," a source who knows the jailed MPs told DVB. 
Former Tanintharyi minister handed additional prison sentence
The ousted Tanintharyi Chief Minister U Myint Maung has been handed an additional charge of violating election laws under Section 130(a) of the Penal Code, according to Dawei Political Prisoners Network (DPPN). The ousted official held in Dawei prison had previously been sentenced to 11 years. "The final judgment against U Myint Maung was finished on Nov. 11. He had no more charges to face. However, he has now been charged again," a source who assists political prisoners in Dawei told DVB.
Major Burmese private bank set to go public
Ayeyarwady Bank (AYA) submitted a request to the Registrar of Companies to allow it to go public, according to the Myanmar Gazette. AYA Bank is the second largest private bank in Burma. It is owned by businessman Zaw Zaw. AYA Bank has over 3.2 million customers with 260 branches in the country, according to its website.
News by Region
MAGWAY—A total of 56 houses were damaged by arson in Aung Si Tha village of Pauk Township on Nov. 27, locals said. On Nov. 26, a police station, where Pyu Saw Htee members were being trained, was attacked. Locals believe the arson was in retaliation. "They torched the village. All our livestock died in the fire," a local said. Around 700 houses were damaged by arson in Pauk Township from Nov.19 to 27 causing locals to flee their homes.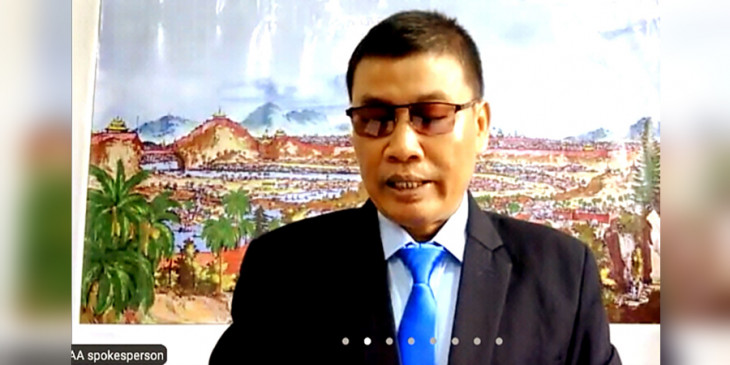 RAKHINE—The United League of Arakan/ Arakan Army (ULA/AA) stated that at least 26 civilians were killed and 111 seriously wounded between Sep. 20 and Nov. 27. Khaing Thu Kha, the AA spokesperson, said at least three massacres occurred in Rakhine State since fighting resumed earlier this year. The AA agreed to a "humanitarian ceasefire" with the Burma Army on Nov. 26.
During the AA press conference, Khaing Thu Kha claimed the Rohingya Solidarity Organization (RSO) made posts on social media to mislead the public into believing that it had fought and captured Burma Army camps instead of the AA. He said that the AA had seized between 20 to 30 outposts located near the Burma-Bangladesh border. The RSO posted that four of these captured Burma Army outposts were occupied by its troops.
SAGAING—Monywa Township People's Security Force has arrested two men on allegations of rapes, murder, and theft in Monywa town. "After investigating, we discovered that a military backed group was giving them orders. The military asked them to act as military informants and told them to spread false news that these crimes were done by local PDFs without acting against them. We will expose all these connections and hold them accountable," a spokesperson for the resistance group said.
A Kalay Township Prison court sentenced nine women paramedics working with the Kalay People's Defense Force (PDF) to 12 years in prison each. They were charged under Section 505(A) of the Penal Code and the Counter Terrorism Law, reported Than Lwin Khet News. The nine paramedics were arrested on Nov. 16, 2021, after a Burma Army raid. The National Unity Consultative Council (NUCC) announced on Nov. 27 that 3,434 of the 16,432 women have been arrested since last year's coup.
Fighting between the Kachin Independence Army (KIA) and the Burma Army has escalated in Htigyaing Township since Nov. 27. "Two fighter jets dropped bombs. The bombs hit near Lay Thar village. Five fighter jets launched five airstrikes on Nov. 27. Fighting intensified on the same day and continued into Nov. 28. They torched villages along the way during their offensive," a resident in Htigyaing Township said. "I haven't heard of any civilian fatalities yet. But over 10,000 people abandoned their villages to flee to monasteries and other safe places," the resident added. The Shwebo-Mandalay Highway was closed from 6 p.m. to 6 a.m. and roads near Htigyaing Township were blocked. Internet services are unavailable.