FROM THE DVB NEWSROOM
NLD vows to establish federal democracy
The National League for Democracy (NLD) party vowed "to fulfill the duties entrusted to it by the people" on the third anniversary of the 2020 elections on Nov. 8. It won in a landslide election victory in 2020, but the results were overturned by the 2021 military coup.
The NLD expressed its commitment to working together with allied groups towards establishing a federal democracy. It called on the international community to help secure the release of political prisoners, including State Counsellor Aung San Su Kyi and President Win Myint. It wants to see stronger action taken against the military, which controls Naypyidaw.
The NLD party states that 1,290 members, including 71 members of parliament, have been arrested. Over 100 have died in detention. The military has raided NLD party offices 160 times since 2020. Over 407 NLD members' homes have been seized by the military and sealed off.
Visits resume for inmates with life or death sentences
The Regime's Prison Department announced that starting Nov. 5 inmates with life or death sentences can receive visitors once a month. "They will receive visitors monthly on Sundays. The next prison visits for them will be on Dec. 3," said an unnamed source close to the Prison Department.
Prison visits resumed Oct. 24 after they were suspended in 2020 due to the COVID-19 pandemic. Inmates started receiving visitors twice a month but inmates who are on trial are allowed visitors only once a week. The Assistance Association for Political Prisoners (AAPP) states that 163 people have been sentenced to death since 2021.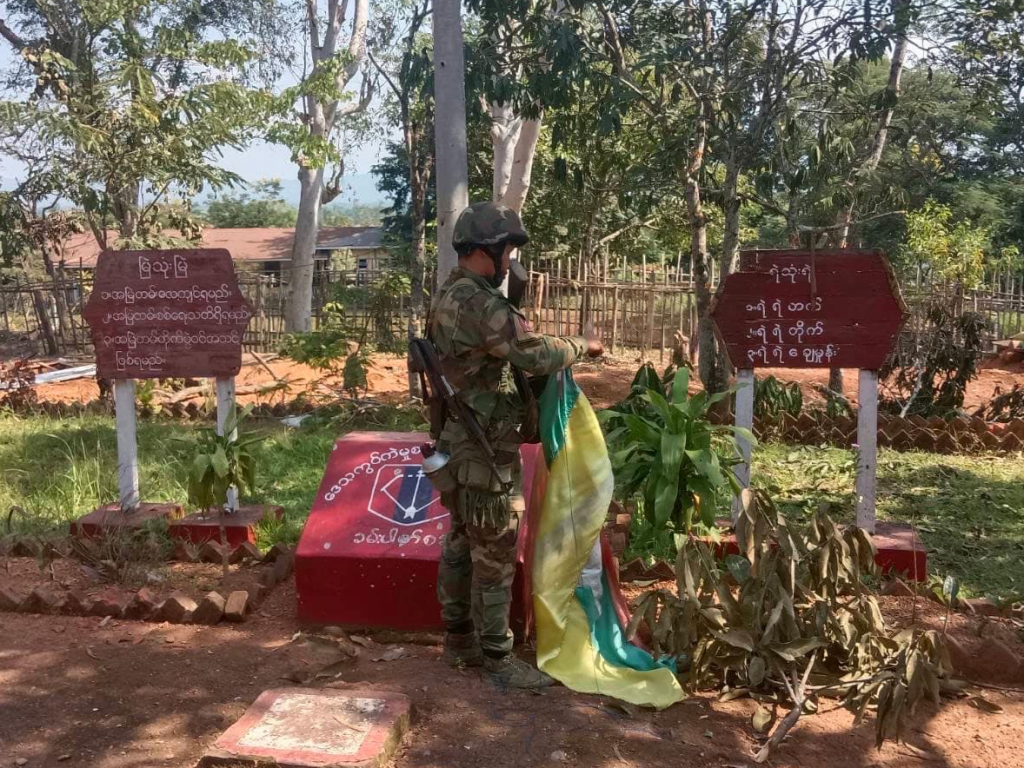 Another Sagaing town under NUG control
The National Unity Government (NUG) stated that the People's Defense Force (PDF), Chin resistance forces, and the Kachin Independence Army (KIA) seized the town of Khampat in Sagaing Region on Nov. 7.
Khampat is located near the India-Burma border. It is now the second town to come under NUG control in Sagaing Region since Nov. 6. The number of casualties have not been reported.
The Karenni Nationalities Defense Force (KNDF) claimed it seized two military outposts in Mese Township, located near the Thai-Burma border on Nov. 7. A nationwide offensive to capture military outposts began Oct. 27 with the launch of "Operation 1027" by the Brotherhood Alliance in northern Shan State.
News by Region
CHIN—Two people were killed and five homes were damaged when a car reportedly transporting landmines detonated in Tedim town on Nov. 7. "The explosion occurred when they were carrying ammunition in the car. The details of the two fighters and the explosion will be announced by their forces," said a Tedim resident.
MAGWAY—An ethnic Chin pastor and his son were killed by the Burma Army in Saw Township on Nov. 7. It killed the pastor on his motorcycle. The pastor's son Salaing Hleman was killed by soldiers at the police station when he went to recover his father's body.
The Chinland Defense Force (CDF) Kanpetlet stated on Nov. 8 that Salaing was one of its deputy battalion commanders. Locals said that three people were arrested in Saw after the killings.
MANDALAY—A curfew was imposed from 8 p.m. to 4 a.m. on Nov. 7. "They announced it with loud speakers on cars in every ward. It will be difficult for factory workers to commute to work in the early morning," said a Mandalay resident.
Gatherings of five or more people have been banned and violators will be arrested and prosecuted. Burma Army personnel have been inspecting pedestrians and motorists at checkpoints throughout the city.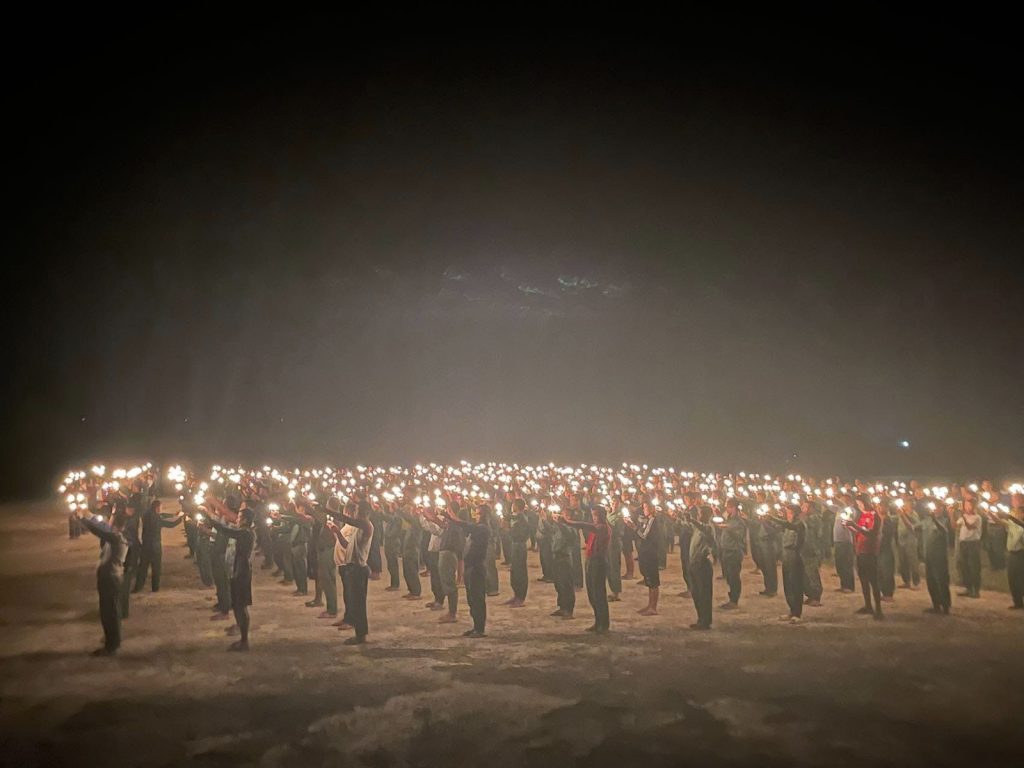 SHAN—The Shan State Progressive Party (SSPP/SSA-N) stated that at least four SSPP and five Ta'ang National Liberation Army (TNLA) soldiers were killed in Namkham Township on Nov. 7.
Fighting began when SSPP troops entered TNLA-controlled territory to inquire about a villager who had recently been arrested. The SSPP added that two of its four members were killed after being taken as prisoners of war. The TNLA has not commented. Fighting between the two groups was previously reported on Sep. 23.
The Tazaungdaing Hot Air Balloon festival will be held in Taunggyi from Nov. 21-27 despite fighting in northern Shan. "The prizes from the balloon competition for this year are quite high. So, some people will join for the prizes while some people have been forced to compete," said a Taunggyi resident.
The Traditional Hot Air Balloon Professionals Association states that hot-air balloons will be launched during the day and at night. The festival has been canceled since 2020 due to the COVID-19 pandemic. Only daytime hot-air balloons were released in 2022.