FROM THE DVB NEWSROOM
No aid reaching Northern Rakhine State
Maungdaw and Buthidaung township residents living in villages and Internally Displaced Persons (IDP) camps are not receiving humanitarian aid. "The IDP camps were destroyed. Houses on the outskirts of town were too. Some people who have no savings are living among the ruins," said a Mya Taung IDP camp resident. The price of basic food items and construction materials in Rakhine State have skyrocketed post-cyclone, residents complained. A rescue team member in Maungdaw Township said that the situation in northern Rakhine could worsen rapidly if another storm made landfall. Civil society organizations request urgent humanitarian assistance to these communities.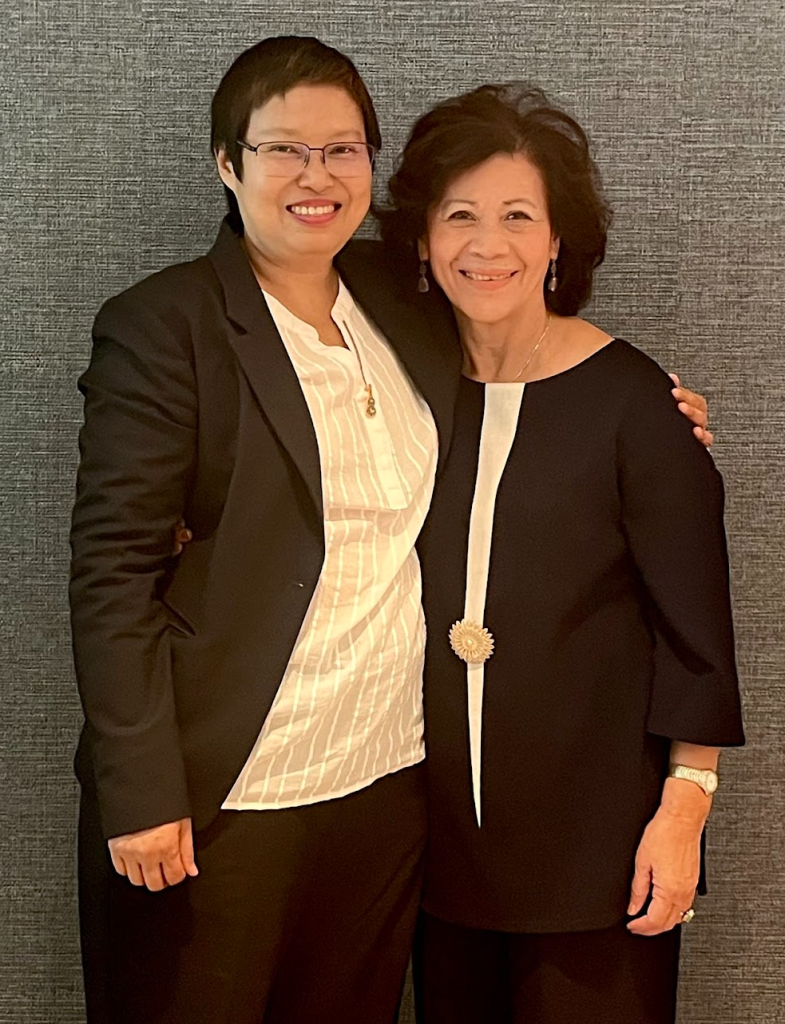 NUG meets outgoing UN envoy
The National Unity Government (NUG) Minister of Foreign Affairs Zin Mar Aung met with Noeleen Heyzer in Geneva, Switzerland on June 3. Heyzer, the U.N. Special Envoy for Burma, is leaving her post on June 12. The NUG acknowledged "the significant obstacles" Heyzer faced in dealing with the military. The NUG requests the U.N. Secretary-General Antonio Guterres to make the situation in Burma a "personal priority."
NUG to establish interim central bank
The NUG is set to establish an interim central bank "with the intent to alleviate the losses of the people, to regulate and rectify the banking sector, and to forestall and safeguard the foreign exchange reserves belonging to the people from misuse in terrorist endeavors of the military," stated the NUG. The bank will conduct domestic and international operations as well as issue licenses to companies to operate as financial institutions. The NUG Minister of Planning, Finance, and Investment Tin Tun Aung has been appointed the bank's governor.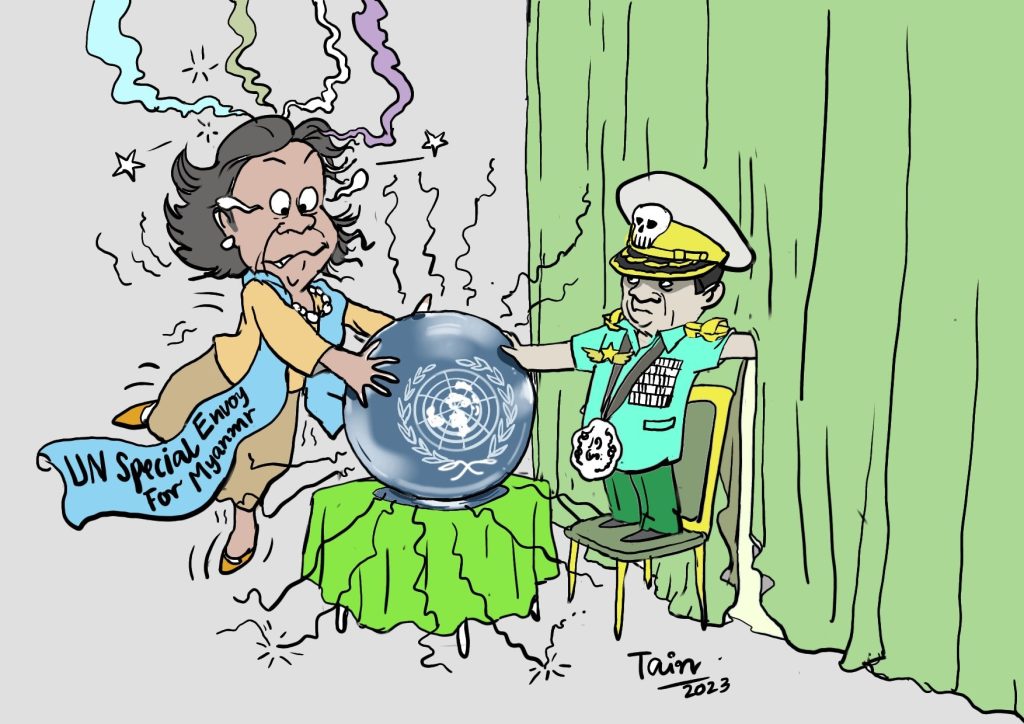 News by Region
KAREN—Thailand's Provisional Electric Authority (PEA) will switch off power supplies to Lay Kay Kaw and Shwe Kokko ion June 6 at the request of Naypyidaw, Benar News reported. Shwe Kokko is home to controversial Chinese-backed casinos and real estate projects that have become alleged crime hubs of human trafficking and cyber scams. "The Provincial Electricity Authority in Bangkok has informed the Tak governor to prepare for any impacts after the Myanmar Embassy had told the PEA of the discontinuation of the power contracts with Shwe Myint Thaung Yinn Industry and Manufacturing Co. Ltd.," said Somchai Trithipchartsakul, Thailand's district chief of Mae Sot.
MAGWAY—Eight People's Defense Force (PDF) members were killed after the Burma Army ambushed their truck near Dee Doke Kan village, Minhla town on May 29. "There was a shootout. I heard one of their soldiers was injured and is receiving medical treatment at Magway hospital," said a PDF spokesperson.
SHAN—Representatives of the Arakan Army (AA), Ta'ang National Liberation Army (TNLA), and the Myanmar National Democratic Alliance Army (MNDAA) met with the National Solidarity and Peacemaking Negotiation Committee (NSPNC) in Mongla on June 1-2, regime media reported. "The military agreed on provisions of self-governance, and the removal from the list of illegal associations. Some detained people will also be released," said a senior military source. The meeting was facilitated by a Chinese official from Yunnan province."
Three people were injured by airstrikes in an area controlled by the Kayan New Land Party (KNLP) in Mobye town, Pekon Township on June 1. Buildings as well as homes were also destroyed and livestock were killed. "The damages were huge. They bombarded locations that are controlled by the KNLP," said a Mobye town resident. The KNLP has stated its neutrality since the 2021 coup. It has provided aid to residents displaced by fighting.
A 22-year-old man was killed by an artillery shell in Pwe Kone ward of Mobye town, near Karenni State, on June 3. "I heard three artillery shells dropped in the middle of the town. One man was hit and we sent him to the hospital. But he died with head injuries in the hospital," said a Shwe Loikaw charity group spokesperson.
YANGON—Applications for firearms licenses have increased following recent shootings, military sources confirmed. "There are many applicants but the Ministry of Home Affairs has not approved everyone as there were people with criminal records that applied. I'm not sure how the Ministry of Defense responds," said a source close to the military. Pro-regime figures Tint Lwin was killed on May 26 and Li Li Naing Kyaw was shot on May 30. She remains in hospital.
Officers were injured by an explosion at the Dagon Seikkan Police station in front of Yuzana Garden City Housing on June 2. "No one got killed but some were wounded," said a local source. The culprits escaped after a shootout with police. The Burma Army set up a roadblock to inspect vehicles and passersby.
Read our latest op-ed The U.N. support for the military's weaponization of aid by Igor Blazevic.