FROM THE DVB NEWSROOM
NUG declares 44 civil servants as 'terrorists'
The National Unity Government (NUG) has designated 44 high-ranking regime officials as "terrorists." The NUG alleges that Central Bank of Myanmar (CBM) President Than Than Swe, Vice President Zaw Myint Naing, and the second-vice president Lynn Aung, are providing financial support to the regime and have procured weapons resulting in "numerous civilian casualties." It claimed that CBM policy to print large quantities of banknotes has resulted in inflation and soaring prices.
Undocumented Burma nationals arrested in Bangkok
Eighteen undocumented Burma nationals were arrested by Thai immigration police while working at a shopping mall in Bangkok on Sept. 13. The raid took place at four different shops located in the Pathum Wan shopping district. A few others reportedly evaded arrest.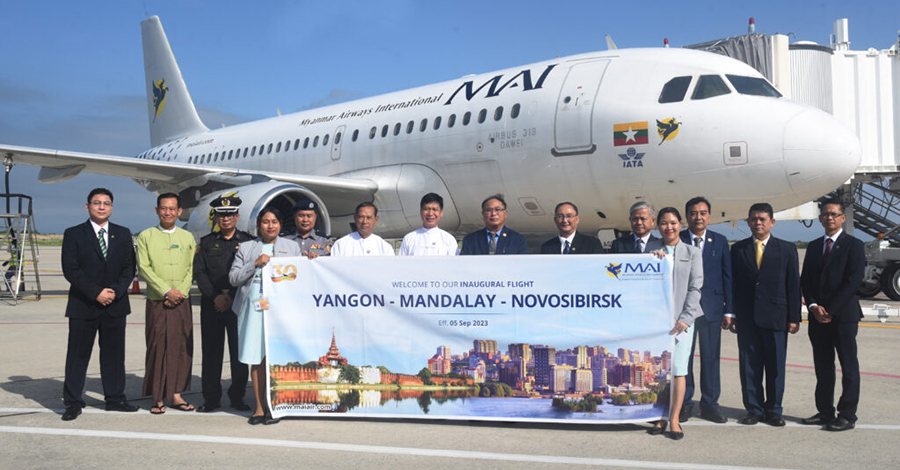 Regime launches initiative to encourage tourism from Russia
The regime has offered to pay the expenses of 30 Russian citizens to visit Burma. Travel agents, media outlets, and bloggers will receive invitations to explore landmarks and destinations in Burma next month, according to travel agencies.
"We will invite them at our expense and show them around Burma," said a spokesperson from the Myanmar Tourism Federation. The two countries seek to establish a direct flight route this year and visa requirements changed this year to encourage tourism from Russia.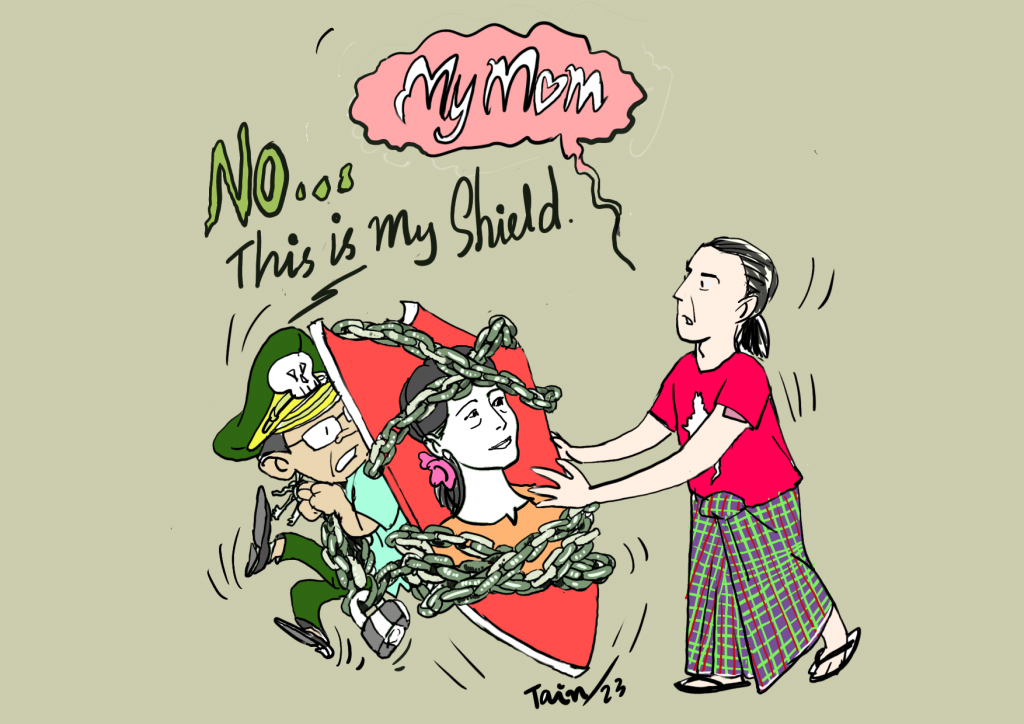 News by Region
ARAKAN—Khaing Pyae Hein, an Arakan Liberation Party (ALP) commander, was killed in Sittwe on Sept. 15. "The number of ALP soldiers being killed in the city is gradually increasing," a political analyst told DVB. Three ALP members were killed in July. Three top ALP officials were killed in Sittwe last February.
BAGO—Two locals were killed and at least 10 were injured by the Burma Army in the Karen National Union (KNU) Nyaung Lay Pin District, Brigade 3 territory from Sept. 1-12, states the KNU. Airstrikes and artillery forced 5,295 residents from at least six villages to flee their homes.
Thirty-six households from at least two villages in the area have been affected by flooding due to heavy rainfall. The KNU has called for humanitarian aid to assist those displaced.
KARENNI—Karenni Internally Displaced Persons (IDPs) who were sent back into Burma by Thai authorities remain unable to return to their homes and are stranded along the border. Over 5,000 civilians fled to Thailand in June to escape fighting in Mese Township.
Thai authorities repatriated over 600 on Sept. 11, but they are unable to return home as fighting continues. "There are airstrikes. One thing is for sure, they haven't been able to return to the village yet. And the township is also badly damaged," said Banyar Khun Aung, the spokesperson for the Interim Executive Council of Karenni State.
KAREN—The KNU claimed that nine Burma Army troops were killed in an attack by the Karen National Liberation Army (KNLA) and its allied resistance group in Kawkareik Township, located in KNU Brigade 6 Doo Pla Ya District, on Sept. 15. The KNLA reportedly seized weapons and ammunition from the Burma Army outpost.
The KNU Brigade 7 declared its commitment to seek a solution to the political crisis in accordance with the Nationwide Ceasefire Agreement (NCA) on Sept. 14, regime media reported. In a press conference on Aug. 10, KNU General Secretary Padoh Saw Tadoh Moo asserted that the Burma Army had violated the terms of the NCA by staging its 2021 military coup, rendering the NCA void.
SAGAING—Residents told DVB that two people, including a Buddhist monk, were killed in an airstrike on a village monastery in Indaw Township on Sept. 15. "The military dropped bombs from fighter jets," said an Indaw resident.