FROM THE DVB NEWSROOM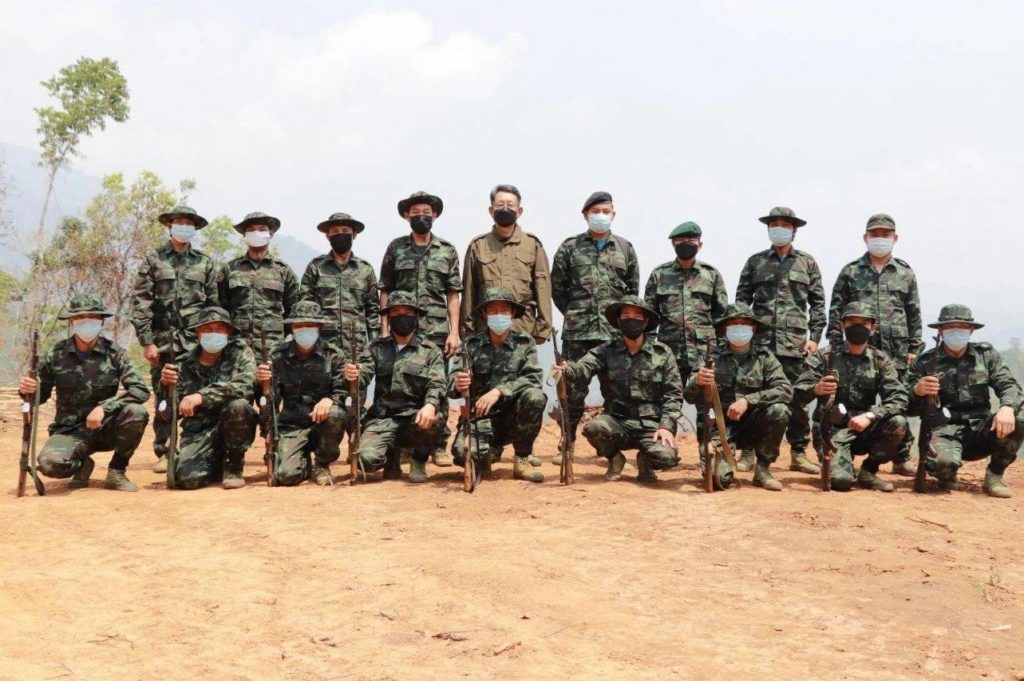 National Unity Government urges all PDFs to unite
The National Unity Government (NUG) Defense Minister Yee Mon urged all People's Defense Forces (PDF) nationwide to unite. "Our revolution's progress depends on the cohesiveness of our PDF Army," he said. The NUG would like to see resistance groups fighting the military independently to join forces with those under its command.
Civil society requests UN take 'firm measures'
Burma's civil society organizations (CSOs) issued a letter calling on the U.N. Security Council to take measures against the military and make it abide by a U.N. Security Council resolution in 2022 calling for an end to violence. "Those measures should include targeted economic sanctions against the military junta, a comprehensive arms embargo including on aviation fuel, and referral of the situation in Myanmar to the International Criminal Court or the establishment of an ad hoc tribunal," the CSOs requested. Airstrikes on Pa Zi Gyi village on April 11 killed 168 people.
New Year amnesty breakdown by state and region
Over 3,000 prisoners were released on Monday. Included in the amnesty were 1,277 in Yangon Region, 347 in Mandalay Region, 82 in Ayeyarwady Region, 125 in Kachin State, 11 in Karenni State, 83 in Karen State, 177 in Sagaing Region, 145 in Tanintharyi Region, 93 in Bago Region, 50 in Magway Region, 398 in Mon State, 173 in Rakhine State, 152 in Shan State, and 49 in Naypyidaw. Ousted National League for Democracy (NLD) minister Kyaw Win was the only political prisoner reportedly released.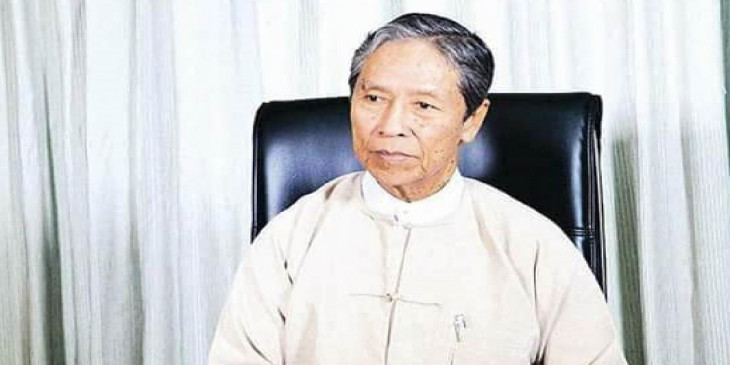 News by Region
KACHIN—Thirty locals were arrested in Hsenghpayar village in Hpakant Township on April 18. "About 50 Burma army forces raided the houses and inspected them. I do not know how to contact them because their phones were also seized, " a local told DVB. The location of the 30 people arrested is unknown.
MAGWAY—A military equipment factory was damaged in Seikphyu Township, located in Pakokku District, after an attack by the PDF on April 16. The NUG Ministry of Defense claimed that the PDF shelled the factory. One PDF member was injured.
A helicopter opened fire on Magyikan village, Myaing Township of Pakokku District on April 18. Burma Army troops raided the village and set fire to a clinic, forcing over 200 residents and patients to flee to safety. "People from the whole village are on the run, so we do not know the exact situation of casualties and damages," a local said.
SAGAING—Pa Zi Gyi villagers need urgent assistance following airstrikes that killed 170 people living in Kanbalu Township. "126 households have received K100,000 ($47.38 USD) per household from both domestic and international donors," Kanbalu Activists Group told DVB. The injured need urgent medical care. Family members of those killed held funeral ceremonies. But due to insecurity, Buddhist monks were unable to perform the funeral ceremony in person.
Four anti-coup protesters were arrested in Kalay town on April 16. "We checked the whole area before the protest. Five of us chanted about 'Rebel Thingyan', then suddenly soldiers arrived and opened fire on us. I escaped but the rest were arrested," said a female protester. The four were taken to the Kalay Regional Command Headquarters.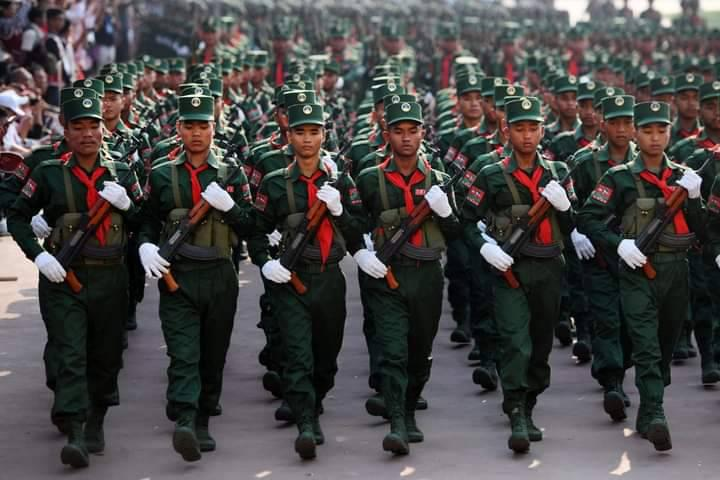 SHAN—The Ta'ang National Liberation Army (TNLA) stated that it will always cooperate with the political and military leadership of Wa State in order to achieve its political goals on the 34th anniversary of the peace process in Wa State. The TNLA aligns itself with the Wa government's 2022 statement not to use force to resolve Burma's internal conflict and urge to find solutions in political ways. A military parade was held in Mong Pauk and Monekyut of Wa State on April 17.
Authorities announced the suspension of tin mining in Wa State starting from August, Reuters reported. The announcement caused global prices of tin to jump on Monday. Burma is the third largest tin producer responsible for 12 percent of tin mining globally. Wa State accounts for 95 percent of tin production within the country.
YANGON—Three people, including retired Lt. Col Aung Nyi Tun, were killed in Thanlyin Township on April 18. "A motorcycle arrived and shot at them. He died on the way to the hospital," a local said. The Burma Army set up a checkpoint and inspected motorists in the township following the attack.
Read former DVB reporter Ali Fowle's story I Don't Want to Take a Rest on reconnecting with Burma's media in exile for the Columbia Journalism Review (CJR).
Watch our latest report on calls for a U.N. Security Council response to airstrikes on civilians in Pa Zi Gyi village. DVB English is on-demand via Facebook, Twitter, YouTube, Instagram, TikTok & Substack.