FROM THE DVB NEWSROOM
Pita Limjaroenrat attends Karen ceremony in Bangkok
Thailand's Move Forward Party (MFP) leader Pita Limjaroenrat said he's committed to ensuring equality for all ethnic groups during a traditional Karen "wrist-tying ceremony" organized by the Overseas Karen Refugees' Social Organization (OKRSO) in Bangkok on Aug 27. The cultural event was attended by thousands of Karen people. Pita was met with cheers and chants of "Prime Minister" from the crowd despite his MFP being excluded from Thailand's new government. 
Singaporeans plead guilty over sales to Burma Navy
Two Singaporeans admitted in court that they sold a sonar system to the Burma Navy on Aug. 25, the Straits Times reported. The court stated that Poiter Agus Kentjana and Wui Ong Chuan from Hydronav Services were in violation of the country's Strategic Goods (Control) Act.
A Singaporean prosecutor said that Hydronav bought the sonar system from Norwegian company Kongsberg Maritime on behalf of an Indonesian firm in 2018. The prosecution is seeking a fine of more than $1 million SGD. They will be sentenced in September. A U.N. report published in May alleged that Singaporean firms shipped at least $250 million USD worth of military supplies to the Burma Army from February 2021 to December 2022.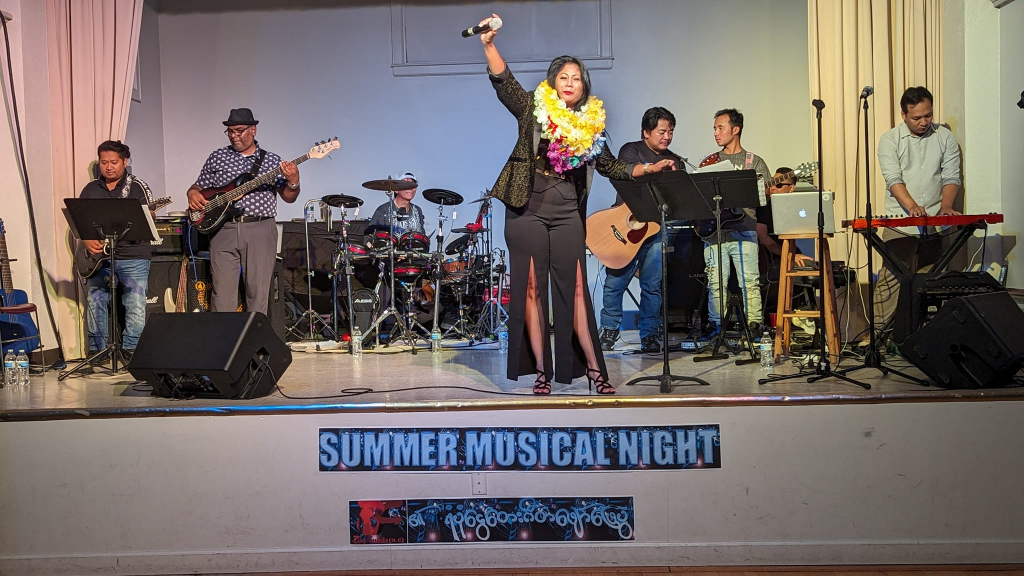 NUG fundraising concert in US
An event featuring Burmese-American artists called "Summer Musical Night" took place in Carrboro, North Carolina on Aug. 27. The event raised funds for the National Unity Government (NUG) Ministry of Defense. A similar concert was held in New York City on Aug. 19 to raise funds for humanitarian assistance in Burma.
News by Region
AYEYARWADY—Residents have accused pro-regime militias of forceful recruitment since the beginning of the month. "There are no new recruits joining the army," a resident told DVB. The militiamen are taking part in local security patrols alongside the Burma Army. "In order to make up for their lack of military strength, they are using a group of people who support them," said a PDF spokesperson.
KACHIN—A man was reportedly killed during an interrogation in Mogaung Township on Aug. 26. The man was arrested together with his wife and son on Aug. 19 following an attack on a Burma Army vehicle in Mogaung town that killed two troops.
He was taken to the Burma Army's No. 74 battalion for interrogation. "He was beaten to death," a local told DVB. The victim's wife and son are still in custody. At least 17 people were arrested in connection with the attack.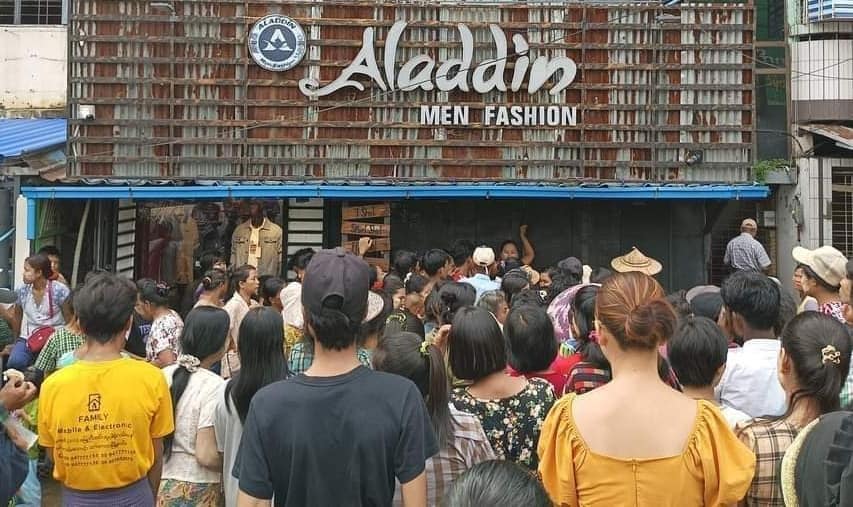 YANGON—The Aladdin Men Fashion shop held a charity drive in Thingangyun Township on Aug. 27. An employee said that over 2,000 people attended. "Events like this are invaluable given the daily struggles we face to get meals," said a Thingangyun resident. The price of basic food items have surged recently due to inflation.
SHAN—A church and a house were damaged by artillery in Muse Township during a Burma Army attack on the Ta'ang National Liberation Army (TNLA) on Aug. 27. One was killed and two were injured by Burma Army artillery and airstrikes during fighting with the TNLA in July.

TANINTHARYI—The Launglon Township Court sentenced Aung Pe – the father of Dawei District Strike Committee member Min Lwin Oo – to two years in prison for incitement under Section 505(a) of the Penal Code on Aug. 23. "It is not fair," said Min Lwin Oo. Aung Pe was arrested at his home in Kyongthin village on June 19 and charged on Aug. 13. Aung Pe's family and the Dawei District Strike Committee expressed concerns for his health.
Read our latest story: Regime expels Timor-Leste's top diplomat in Burma.