FROM THE DVB NEWSROOM
Prison visits resume for first time since 2020
Some prisons, including Obo Prison in Mandalay and Thayarwady Prison in Bago Region, will start accepting visitors on Oct. 24. "The families of prisoners from the Bago and Mandalay regions told me about it," said Thaik Tun Oo of the Political Prisoners Network.
Prison visits have been suspended since the COVID-19 pandemic lockdowns began in 2020. A mother who recently delivered a parcel to her son in Thayarwady Prison said that banners were hung up inside the compound detailing the rules and regulations visitors must follow. The resumption of prison visits has not yet been officially announced, said an unnamed official from Pyay Prison.
Cyber crime victims to be repatriated to Thailand
The Thai Embassy in Yangon will repatriate 120 of its nationals who were lured by a cyber crime syndicate to Laukkai, in northeastern Shan State, the Bangkok Post reported. The Thais were extracted by the Burma Army on Oct. 21 following orders from Naypyidaw and Bangkok.
The Thais will be repatriated either by air from Yangon or by land through the Tachileik-Mae Sai border crossing, according to a spokesperson from Thailand's Ministry of Foreign Affairs. Both Burmese and foreign nationals have been trafficked to, and forced to work at, scam centers located along the China-Burma and Thai-Burma borders. Militias backed by the Burma Army are reportedly involved in these criminal operations.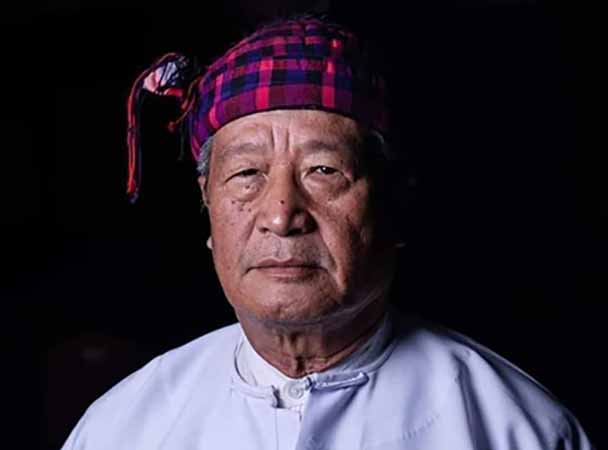 NUG urges Israel to protect Burma nationals
The National Unity Government (NUG) Acting President Duwa Lashi La asked Israel to provide security and assistance to Burma nationals in the country on Oct. 19. He expressed his condolences for civilians killed during the Hamas attack on Israel Oct. 7 and the war on Gaza that has followed.
"He requested [Israel and Hamas] not to target civilians and to respect international humanitarian law. He worries about the Burmese migrants who are working in Israel. So, he requested [Israel] to provide security and aid to Burma nationals and other foreigners," said Kyaw Zaw, the NUG spokesperson. The NUG requested the international community send aid to both Israelis and Palestinians.
News by Region
ARAKAN—The regime hosted the Rakhine Economic Forum 2023 in Sittwe on Oct. 22. "It was the first time that an economic forum was hosted in the state. It aims to promote the emergence of local entrepreneurs and businessmen and for future economic development," said one of the organizers of the forum.
MAGWAY—An employment broker is accused of swindling 30 people out of K2.5-3 million each after falsely claiming to be able to secure jobs for them at a Thai snack factory. The broker does not possess a foreign employment agency license. "We paid the money in February and only discovered the deception in May. We reported the incident to the authorities, but no action has been taken, " a victim told DVB.
The Solidarity of Trade Union Myanmar (STUM) stated that it had informed the police of the broker's new location in Yangon's North Dagon Township. "They declined to make an arrest, and the broker managed to escape," said a STUM spokesperson. The victims filed a lawsuit at the North Dagon District Court.
MON—Two civilians traveling in a vehicle were injured in a landmine blast in Kamasai village of Thaton Township, along the Yangon-Mawlamyine Road, on Oct. 22. "It was around 9 p.m. when an explosion broke out on the road while we were closing our door to sleep. We thought it was a flat tire," said a Kamasai resident.
The vehicle detonated the landmine between Bilin and Thaton. The injured driver and passenger were sent to Thaton district hospital. A curfew was imposed in Thaton Township from 10 p.m. to 4 a.m. after the 2021 coup.
NAYPYIDAW—Four out of seven escaped inmates from Kintha 2 police detention camp in Tatkon Township were apprehended on Oct. 20. "They were arrested inside the areas of Taung Po Tha station. They are currently being held at Tatkon police station," said an unnamed source close to administration.
The seven escaped on Oct. 17. Four of them were serving prison sentences for theft, rape, murder and drug possession, according to the regime's Prison Department. Three of them remain at large.
YANGON—Hmawbi Air Force base in Hmawbi Township was reportedly attacked with rockets on Oct. 22. "I heard three loud explosions," said a resident. Details of casualties and damages are unknown. Burma Army helicopters flew over Hmawbi, Htauk Kyant and Hlegu townships to search for the culprits. Patrols were conducted around the base.
(Unofficial rate: $1 USD = K3,290, Official rate: $1 USD = K2,100)