FROM THE DVB NEWSROOM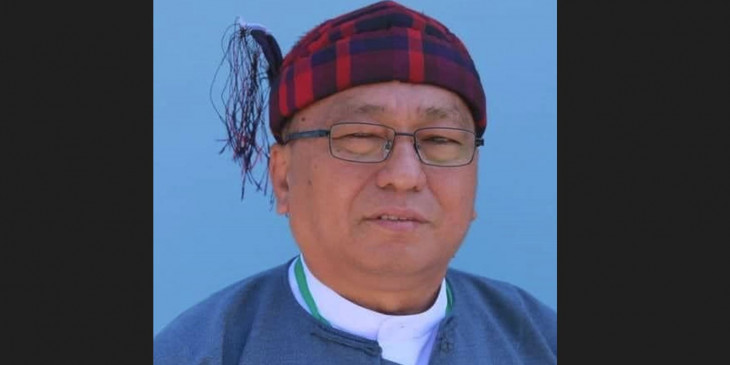 Prominent Kachin leader detained in Mandalay and Myitkyina
Hkalam Samson, the chairperson of the Kachin National Consultative Assembly (also known as Wunpawng Amyusha Mungbawng Rapdaw), was detained at Myitkyina Airport on Dec. 5. "We knew he was flying back from Mandalay. His name was on the passenger list. But he wasn't there. Passengers said he was taken away," a source told DVB. Earlier the same day, Samson was detained at Mandalay International Airport trying to board a flight to Bangkok, on his way to a medical appointment, according to family members. "He returned to Myitkyina. Then he was arrested [again] at the airport for questioning. We have lost contact with him. He has not arrived at home yet," the source added. It has been reported that Samson was detained because he is not allowed to leave Burma. Samson is an advisor to the Kachin Baptist Convention (KBC). 
Undocumented Burmese migrants arrested in western Thailand
At least 53 undocumented Burma nationals were arrested by police at a checkpoint in Sai Yok district, Kanchanaburi province of Thailand, according to the Bangkok Post. The 53 undocumented Burma nationals were charged with illegally entering Thailand. Thai authorities say that they had paid 35,000-50,000 baht ($1,000 to 1,150 USD) each to brokers to obtain jobs in Malaysia. Sai Yok police will begin legal proceedings against the 53 arrested.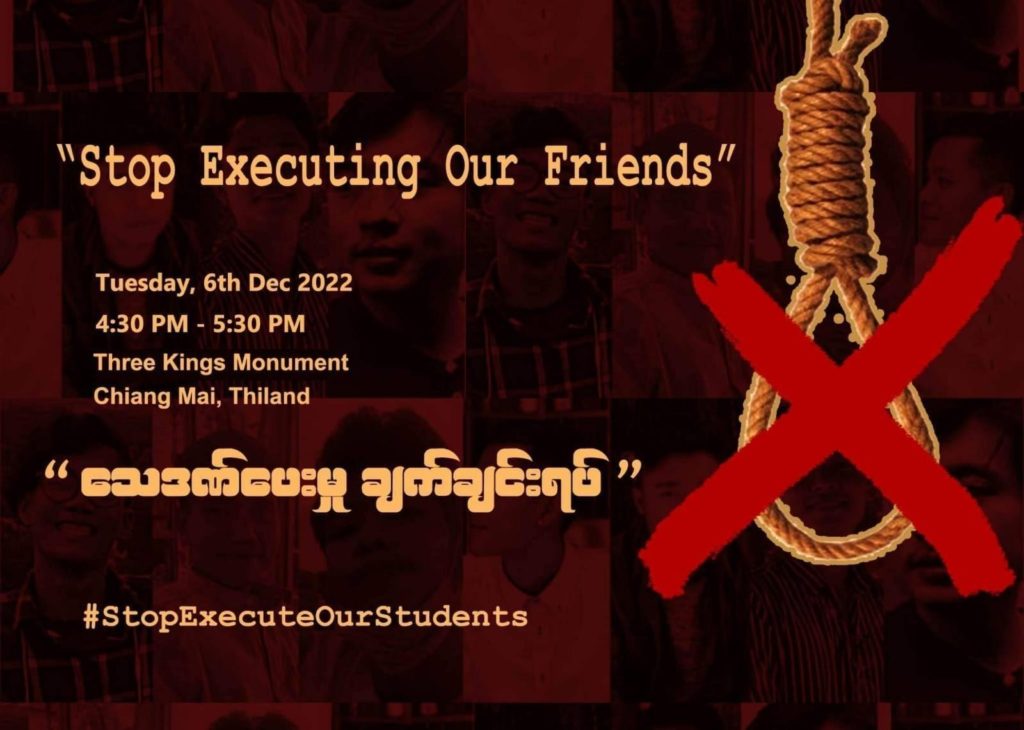 Activists to rally in support of students on death row
Burmese activists in Chiang Mai will hold a rally today in support of seven students that the junta will reportedly execute on Dec. 7. The demonstration will take place at Three Kings Monument from 4.30 p.m. to 5.30 p.m.
News by Region
YANGON—The bodies of thirteen Rohingya men and teenagers were discovered in Barlar village, located in Hlegu Township, on Dec. 5. "Administration officials said they were dead without injuries. I am not sure why [they died] since I am not a doctor," a local said. At least 66 Rohingya were arrested in the township on Nov. 28. In Yangon Region, nearly 500 Rohingya have been arrested in recent months and are now being prosecuted under immigration law.
Six locals were injured in Hlaing Tharyar Township on Dec. 4. An improvised explosive device went off in front of a football stadium, injuring four. "It is not known whether the injured are civilians or admins," a resident told DVB. A second explosion in a nearby ward injured two. No group has yet claimed responsibility for the attacks.
Two bomb blasts occurred at bars and restaurants in North Dagon Township on Dec. 4. Two local resistance groups claimed that the bars are affiliated with the military. "The explosion was very loud," a resident told DVB. No serious injuries were reported. One of the restaurants was raided by the Burma Army on Jan. 25. "The restaurants were reported to the army on claims that our restaurant was selling drugs and connected to the PDF. But now, we have been accused of being a military-affiliated group," a staff member told DVB.
MON—A military tribunal in Paung Township sentenced labor leader Thet Hinn Aung to two years in prison and fined K20,000 ($9.53 USD) on Dec. 5. He was convicted under the Unlawful Association Act. "It is an unjust accusation. It is unknown if there are any other counts he faces," a source told DVB. The regime has arrested around 200 labor activists and many more have warrants out for their arrest.
SAGAING—A local man was killed when he stepped on a landmine in a village of Kanbalu Township on Dec. 3. "There are Pyu Saw Htee militias based in the village. They are afraid of the People's Defense Force (PDF) and claimed they planted the landmines for security reasons. However, locals were killed by the landmines," a local told DVB. The landmines are reported to have been planted along the village's fence and a total of four villagers have been killed in similar incidents.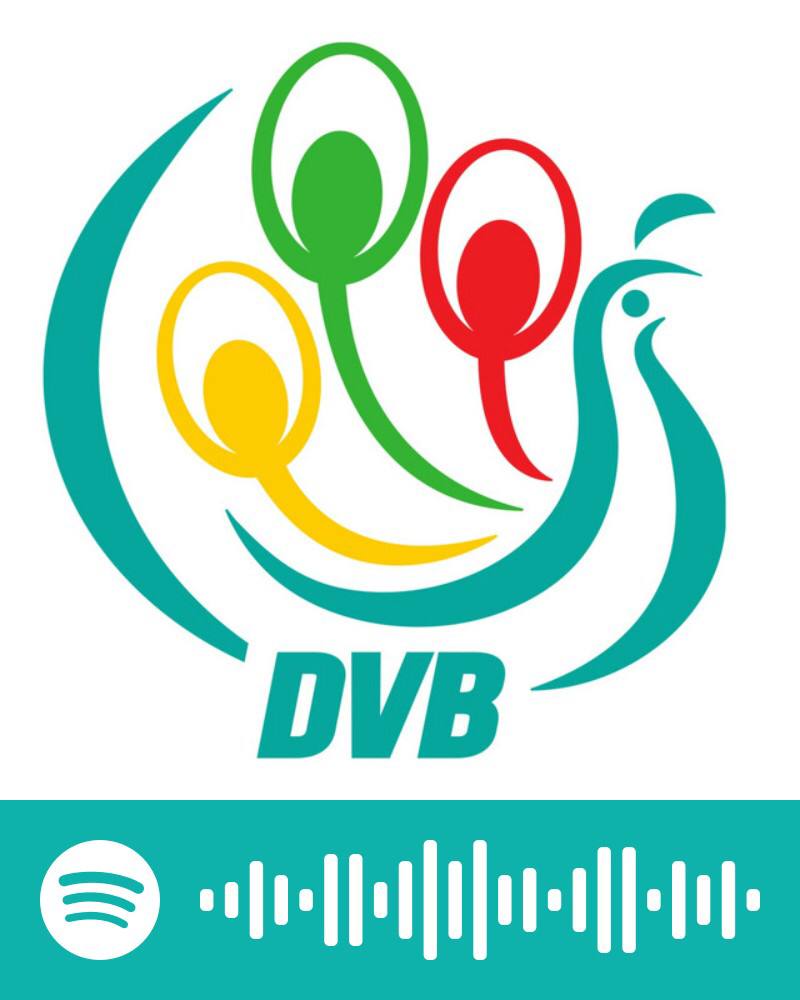 DVB READS—Canadian photojournalist Bryan Dickie discusses his book "People's Defence Force" Portraits of Burma's Resistance Fighters. All proceeds from the book go to support Burma's armed resistance. DVB English On-Demand. Stream on YouTube, TikTok, Instagram, or via your favorite podcast app: https://link.chtbl.com/dvbenglish