FROM THE DVB NEWSROOM
Resistance groups seek non-lethal aid from US
The National Unity Government (NUG) and three Ethnic Resistance Organizations (EROs) requested $525 million USD in humanitarian and non-lethal aid from the U.S. government, VOA reported. The aid could help pro-democracy groups weaken the military regime in Naypyidaw, said Sasa, the NUG Minister of International Cooperation. The NUG states that $200 million USD is needed for drones, vehicles, telecommunications hardware, and medical supplies. The remainder would go towards setting up its administration and to assist Internally Displaced Persons (IDPs). The U.S. Congress passed the BURMA Act in December 2022. It authorizes non-lethal assistance to democratic forces in Burma.
Humanitarian assistance not reaching IDPs
The military regime continues to restrict the international humanitarian response to Cyclone Mocha, states the U.N. Office for the Coordination of Humanitarian Affairs (UNOCHA). It banned all international aid deliveries to Rakhine State on June 8. Restrictions have also been placed on humanitarian access to Kachin State and the southeast of the country. There are nearly 1.9 million IDPs in Burma that require immediate humanitarian assistance.
Demand for overseas employment up since coup
The number of employment agencies offering work overseas has risen by more than 150 since the 2021 military coup, according to the regime's Ministry of Labor. It stated that 455 agencies had obtained licenses to send workers abroad as of July 14, a significant increase from the approximately 300 agencies operating pre-coup. "It is concerning that some agencies may deceive workers despite having official licenses," said a business owner on the condition of anonymity. Labor records indicate that nearly three million Burmese workers are currently employed abroad.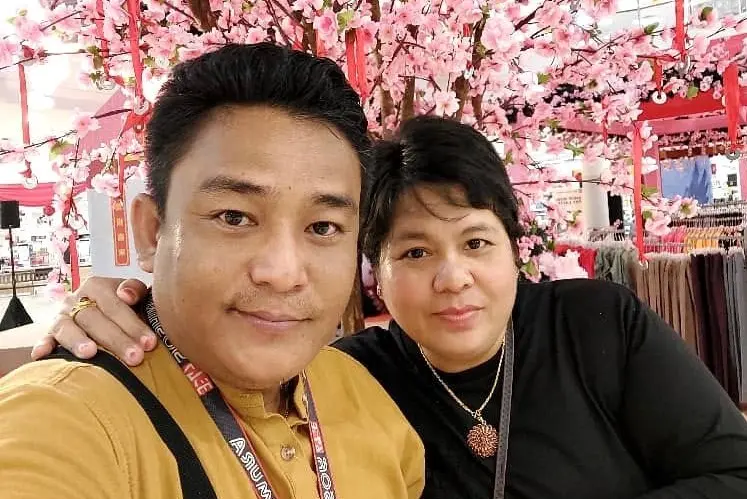 Burmese refugee activist and family abducted in Malaysia
Human Rights Watch (HRW) called on the Malaysian government to investigate the disappearance of refugee rights activist Thuzar Maung, her husband and two sons. "We fear that Thuzar Maung and her family were abducted in a planned operation and are at grave risk," said Elaine Pearson, the Asia director at HRW. Unidentified men abducted Thuzar Maung and her family at their home in Kuala Lumpur on July 4. She is the chair of the Myanmar Muslim Refugee Community and Myanmar Migrant Workers Committee. Thuzar Maung and her family fled to Malaysia in 2015 due to violence against Muslims in Burma. She works closely with the NUG.
News by Region
KAREN—Two people were killed by Burmy Army artillery during fighting in Karen National Union (KNU) Brigade 6 territory, Win Yay Township, on July 14. "They might have been killed when the military conducted heavy shelling," said a KNU spokesperson. Five Karen National Liberation Army (KNLA) members were injured and several homes were damaged during fighting.
MANDALAY—Regime media reported eight alleged members of the People's Defense Force (PDF) surrendered in Mandalay on July 17. It aired footage of the men saying that they left the PDF after they heard that Aung San Suu Kyi does not support it during a meeting with Thailand's Foreign Minister Don Pramudwinai in Naypyidaw on July 9. Don told media that Aung San Suu Kyi was in "good health" but didn't mention her saying anything related to the PDF.
NAYPYIDAW—A former Burma Army officer was arrested in Yangon's Mingaladon Township on July 12. He is suspected of burglary at the residence of the Deputy Director General of the Ministry of Labor in Naypyidaw in Dekkhina Thiri Township on July 10.
SHAN—A Burma Army intelligence officer was killed and three police officers were injured after an explosion in Lawksawk town on July 16. A bomb detonated near regime troops and police personnel. "The explosion occurred while they were conducting roadside drug checks," said a Lawksawk resident. No group has claimed responsibility for the attack.
Read our latest story: India's Jaishankar meets with Burma's regime minister in Bangkok.