FROM THE DVB NEWSROOM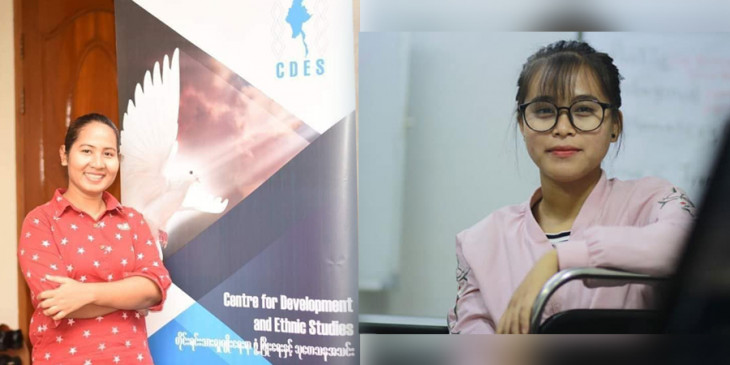 Journalists freed in junta's Independence Day amnesty
Several journalists were released on Jan. 4, including Thuzar (freelance); Lway M Phaung, (Shwe Phee Myay News Agency); Pyae Phyo Aung (Voice Of Myanmar); Ye Tun Oo (aka Maung Kaung); Myo Min Tun (former editor of Ayeyarwaddy Times). Four journalists have been killed since the 2021 coup, 156 have been arrested with 55 still in prison. More than a dozen media outlets were forced to shut down. The Committee to Protect Journalists (CPJ) states that Burma is the world's biggest jailer of journalists next to China and Iran. Reporters Without Borders (RSF) ranks Burma 176 out of 180, at the bottom of its 2022 World Press Freedom Index next to Iran, North Korea, Eritrea and Turkmenistan.
At least nine journalists were released in the recent amnesty, according to press freedom organizations. "If you ask me whether I'm happy about being released, I can say that I'm not happy, because many journalists are still in prison," one of those released told VOA. Human rights groups estimate that around 50 media workers remain in prison. The junta states that it only arrests journalists who violate the law.
News by Region
KARENNI—Thirteen people, including 11 political prisoners jailed for incitement, were released from Loikaw prison on Jan. 4. The Progressive Karenni People's Force (PKPF) announced on Nov. 1, 2022 that 280 people in Karenni State were arrested after the coup and 108 of them are facing trials. Twenty-eight women are among those facing trial.
KAREN—An airstrike was carried out on the Karen National Union's (KNU) Brigade 6 Duplaya District office on Jan. 5. "One of the two helicopters shot at the office with a machine gun. The roofs of the houses were damaged. A bomb went off near the building and damaged the area around the building. They intentionally opened fire around the building," Phadoh Saw Lit Stan, secretary of the KNU's Duplaya District told DVB. No one was injured in the airstrike. The Karen National Liberation Army's (KNLA) Brigade 6 and People's Defense Forces (PDF) had attacked the Burma Army's headquarters in Kyainseikgyi Township on Jan. 4. Both the KNLA and Burma Army sustained casualties during that attack.
MAGWAY—Eight People's Defense Force (PDF) members, including its leader, were killed in Seik Phyu Township on Jan. 2. The PDF was attacked by the Burma Army on Pathein-Monywa road. "The road where our group was going was small and only wide enough for one vehicle to drive on. They ambushed the group from a small cliff. Only nine comrades were able to escape while three were arrested," Ko Paing, the PDF company commander, told DVB. Ko Paing blamed the eight killed on insufficient weapons to return fire. The Burma Army conducted arson attacks last year in Seik Phyu township and destroyed over 500 houses, leaving around 2,000 people homeless, according to locals.
MANDALAY—A total number of 274 people, including 52 political prisoners, were released from Yamethin Prison. Zaw Min, an executive member of the National League for Democracy (NLD), and Kyaw Kyaw Oo, a former NLD chairperson, were among those freed. "Only 52 political prisoners were included but not prominent prisoners who are rumored to have been freed," a source said. Members of Aung San Suu Kyi's security team Aung Naing Oo, Pyae Phyo Naing, and bodyguard Cherry Htet, are being held at Yamethin Prison, but were not included in the amnesty.
RAKHINE—The Arakan Army (AA) and the Burma Army exchanged prisoners of war for the second time in Ponnagyun Township on Jan. 3. "The two parties consisting of 20 people each met in Ponnagyun Township and exchanged prisoners. I don't know exactly how many prisoners were exchanged as none of the groups have made announcements yet, but an AA lieutenant was freed," a military analyst said. The first exchange in Ponnagyun Township took place in November 2021 when 15 police officers and soldiers were released. A ceasefire between the AA and the Burma Army was announced on Nov. 26, 2022. The junta has released people arrested and charged under the Unlawful Associations Act. But nobody arrested and charged for having alleged ties with the AA have been released to date.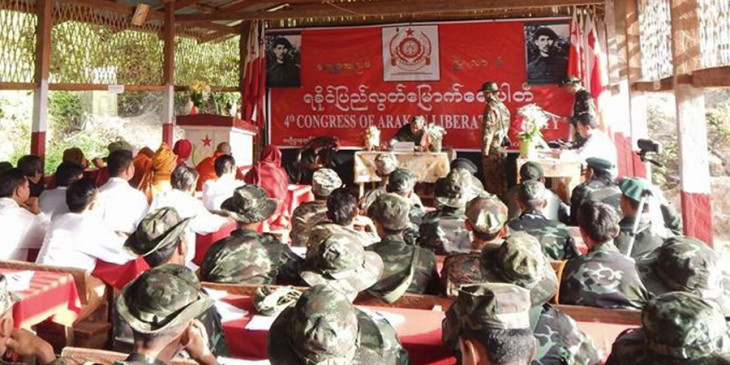 The Arakan Liberation Party (ALP) claimed that the Arakan Army (AA) was behind the killing of three ALP officers. The Commander-in-Chief of the ALP military wing, Khaing Soe Myay, and two others were killed in Sittwe on Jan. 4. The ALP states that it "strongly condemned this violent action that not only destroys the unity of Rakhine but also shocks the people of Rakhine." The AA has not responded to this accusation. The ALP added that it would provide justice for the victims' families. The ALP attended the junta's "peace talks" last year and was criticized for it.
YANGON—A professor, two writers, an NLD minister and two students were released from Insein Prison on Jan. 4. Dr. Arkar Moe Thu, a professor in the Department of Oriental Studies at Yangon University, was freed alongside writers Than Myint Aung, Htin Lin Oo, and NLD Minister of Religious Affairs, Thura U Aung Ko. The Yangon University Student Union announced that two of its members, arrested at a General Strike Committee rally in Tamwe in March 2021, were also released.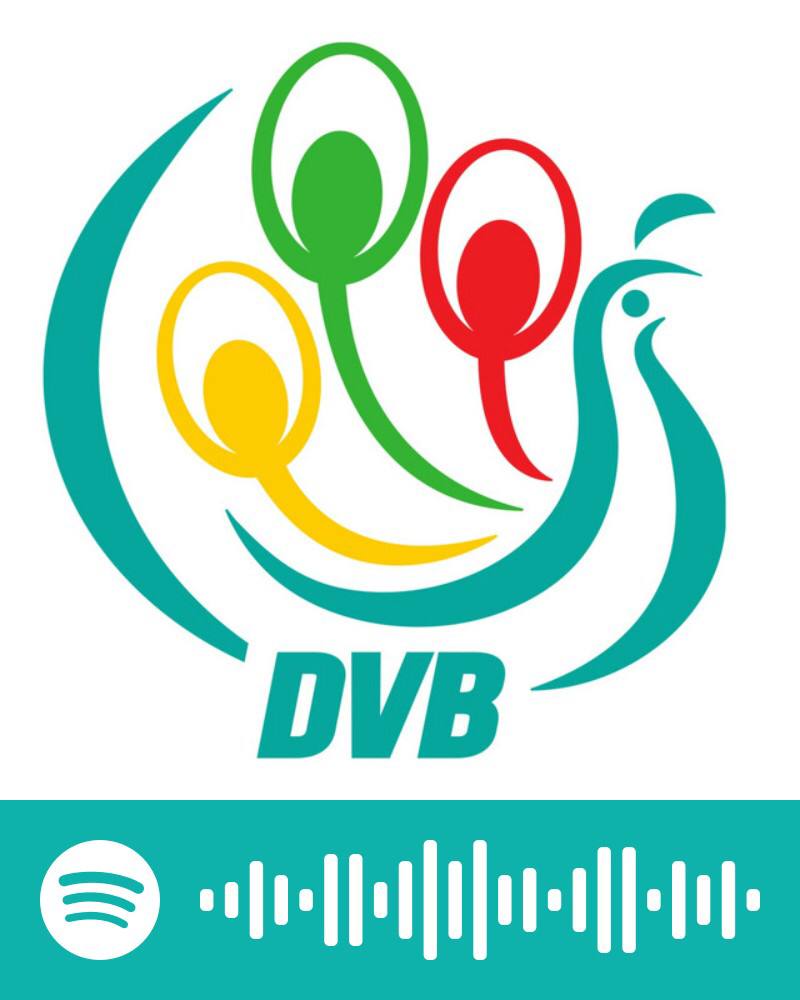 DVB Podcast—Mon Mon Myat is a PhD candidate researching pro-military propaganda, disinformation, and psychological warfare tactics in Burma. DVB English On-Demand via YouTube, TikTok, Instagram, or your favorite podcast player app.