With Swiss pilot André Borschberg at the controls of the single-seat aircraft, Solar Impulse 2 finally took off from Nagoya Airfield in Japan at 18:03 GMT (11:33 pm, Burmese time) last night.
After a two-month delay – one month in China, followed by another in Japan – everyone is holding their breath as the momentous round-the-world venture reaches the most critical leg of its journey: an 8,172-kilometre flight across the Pacific Ocean to Hawaii powered only by solar energy.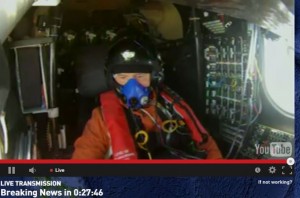 With one pilot on board, who will practice sleep deprivation techniques and exercises in the cockpit, the flight is scheduled to take 120 hours non-stop – five days and five nights.
The team has endured weather delays, technical difficulties and even a pilot's case of shingles over the past two months after being forced to turn back on its original flight from Nanjing to Hawaii on 1 June due to increment weather conditions.
This time, the Solar Impulse team said it will not announce the journey until the plane is several hours into its flight, in case unforeseen changes force it to turn back once again.
If Borschberg succeeds, it will be the longest-duration solo flight in aviation history, as well as the furthest distance flown by a craft that is powered only by the Sun.
[related]
Another of the aims of the Solar Impulse 2, which has more than 17,000 solar cells built into its wings, is to promote green energy.
Ridiculed by the aviation industry when it was first unveiled, the venture has since been hailed around the world, including by UN chief Ban Ki-moon.
Muscat was the first of the 12 planned stops on the plane's maiden journey from Abu Dhabi. From Oman the plane flew to the Indian city of Ahmedabad before heading to Varanasi and then Mandalay in Burma.
From Burma the craft flew to Chongqing, then Nanjing, before being forced to land in Japan after a change in weather forecast.