The trial of student activists being prosecuted for their part in an education reform protest in Letpadan is being transferred to a court in Tharawaddy, as a leading figure in the student movement calls for an open trial with the presence of media observers.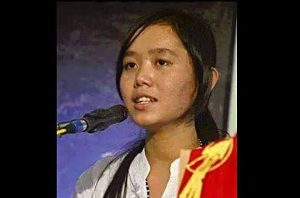 The accused are currently detained in Tharawaddy prison. A local attorney said that the decision to move the trial to the town was due to security and space considerations, as regularly transporting dozens of defendants from one town to another had created complications.
Ma Thandar, mother of student activist Phyo Phyo Aung who visited her in Tharawaddy prison on 1 April, said her daughter was recently asked to sign a document acknowledging the transfer of the trial.
"My daughter has called for an open and transparent trial. She stressed that it is necessary to allow independent media representatives and lawyers to be present at the trial," she said.
Ma Thandar added that prison officials had closely monitored her conversation with Phyo Phyo Aung during a prison visit, and made notes as they spoke.
Almost 70 activists stand accused of charges including rioting and disturbing the peace. They were arrested in a widely condemned police crackdown on protestors in Letpadan on 10 March. The next court hearing is scheduled for 7 April.
[related]
"The trial will be moved to the Tharawaddy court as there are issues of inconvenient security and space in Letpadan. Prosecutors will submit a formal request on Friday to relocate the trial," said the attorney, adding that barbed-wire fences that had previously stood in front of the Letpadan court had been taken back to Tharawaddy on Thursday.