FROM THE DVB NEWSROOM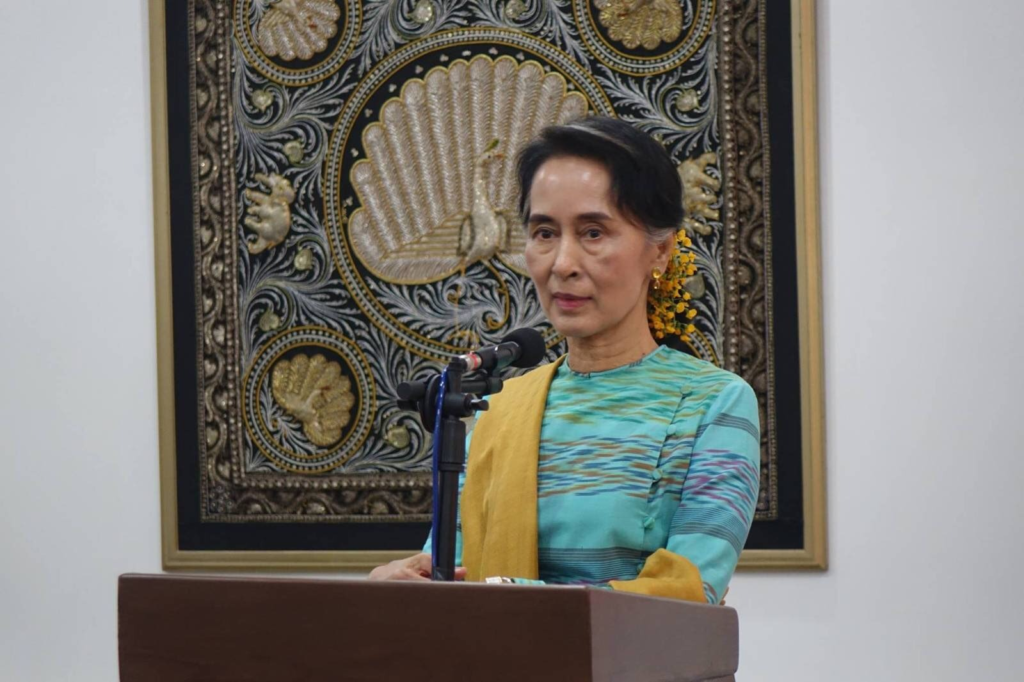 Supreme Court to hear Aung San Suu Kyi appeal
The Supreme Court decided on April 19 to hear the appeal of jailed leader Aung San Suu Kyi, a source close to the case told DVB on the condition of anonymity. She has been held since the military coup on Feb. 1, 2021. Courts have convicted her on five counts of corruption and for violating the Election Law and the Official Secrets Act. Her total prison sentence is 33 years. The 77-year-old is being held at Naypyidaw Prison. "Some suggested that she should be relocated and be placed under house arrest, citing her age," the source added.
ICJ rejects delay in genocide case
The International Court of Justice (ICJ) rejected a request to delay the deadline to file a counter-memorial in The Gambia v. Myanmar case until Feb. 24, 2024. But it did grant Burma a one month extension. The regime blamed the delay on the need to take statements from the Rohingya planned to be repatriated.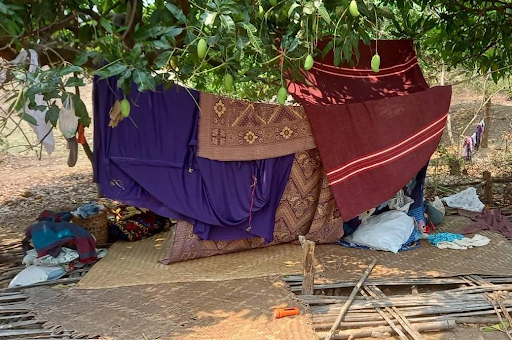 Pa Zi Gyi residents hide from Burma Army
The Burma Army raided Pa Zi Gyi village on April 19. Eight days after 170 were killed by airstrikes. "The military might force them to confess that it was done by the People's Defense Force (PDF). It is so clear that all of us have fled from the village since our mothers, children, brothers, and relatives were killed in the attack," a local told DVB. "I wanted to go back to the village as we have been staying under trees in the forest. but we have to relocate somewhere else since the military arrived," the local added.
News by Region
CHIN—India has closed border crossings with Chin State, RFA reported. The closures come one month after three Indian nationals were killed. Indian officials shut down border gates adjacent to Chin's Matupi Township on April 6. A local said that the closures have limited food, medical treatment, and other humanitarian aid. "It's caused a lot of trouble for Myanmar refugees in Matupi," he added.
The Chinland Defense Force Mindat (CDF Mindat) announced on April 19 that it will give K50 million ($23,861 USD) worth of land to anyone who takes action against Air Force pilots. The military has launched eight airstrikes on Mindat Township from Jan. 7 to March 27.
KAREN—Two resistance members and 24 Burma Army soldiers were killed in clashes near Mekanei village of Myawaddy Township on April 18-19. Cobra Column claimed that it fought alongside resistance forces and seized weapons from the Burma Army.
MAGWAY—Three civilians were killed and 12 were injured by an airstrike on Htilin Township April 20. A local aid group office was hit. It manages Internally Displaced Persons (IDP) camps. "A woman who is in charge of the office was injured because of that attack. Two other women were sent to receive treatment for serious injuries. Most of them are women and at least eight were injured," a local said.
SAGAING—Five People's Defense Force (PDF) members were killed in Mya Kyan village of Khin-U Township on April 19. The PDF claimed that the Burma Army damaged a monastery and houses with artillery shells. It also burned down three homes. A local aid group said over 15,000 residents have been forced to flee their homes.
Homes belonging to four anti-coup protesters in Kalay town were bulldozed by the Burma Army on April 19. "There were about 30 soldiers. They bulldozed the houses and returned," a witness told DVB. The four anti-coup protesters were arrested in Kalay town on April 16. Their family members were also arrested.
TANINTHARYI—A man was killed during a shootout between the PDF and drug dealers near Nyin Maw village in Launglon Township on April 18. The Launglon PDF claimed that five people fired at them from a home. The PDF returned fire, causing the five to flee. Inside the home, the PDF discovered and seized over 400 tablets of methamphetamine and weapons.
YANGON—A family was injured in an explosion in East Dagon Township on April 19. The victims, a mom and her two children, were transporting a trash bin when the blast occurred. "It is said that a bomb inside a package they picked up exploded. The mother is in critical condition. The condition of her four-year-old and one-year-old is not serious," a local told DVB.
Read our latest op-ed Myanmar people are fighting for regime change by Maung Zarni.
Watch our latest report on Muslim PDF members facing hardship during Ramadan. DVB English is available on Facebook, Twitter, YouTube, Instagram, Tiktok & Substack.