FROM THE DVB NEWSROOM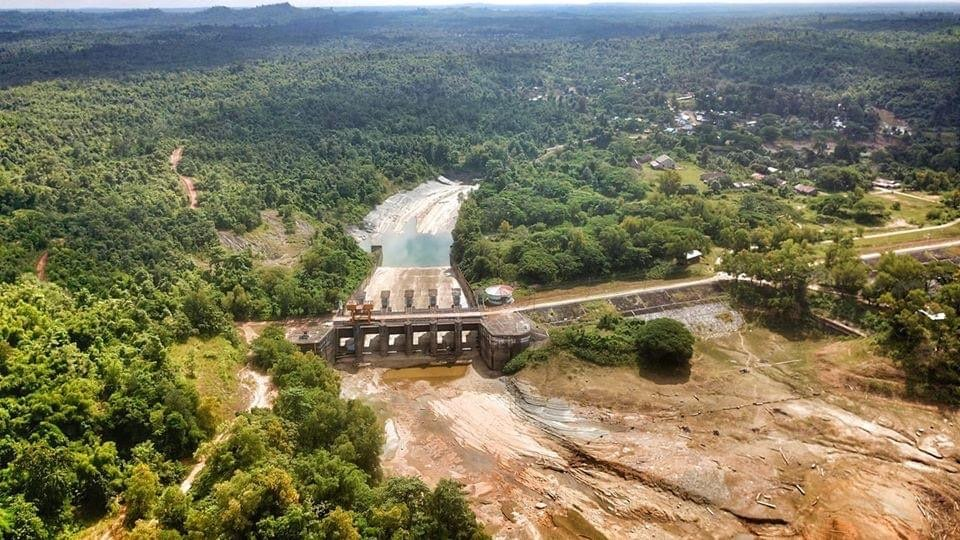 Swedish engineering firm exits Burma
The Sweden-based engineering corporation AFRY has ended its commitment to hydropower projects in Burma due to the "negative development" and deteriorating human rights situation in the country. It stated on April 21 that it has reconsidered its engagement after a U.N. report last month detailed human rights abuses in Burma. The firm has been operating in Burma for over 20 years and was involved in one hydropower project in the country. Justice for Myanmar (JFM) revealed that AFRY accepted $4.68 million USD in service fees for hydro projects in Shan State from February 2021 to September 2022.
Thailand releases and repatriates Burma nationals
Thai Immigration Police repatriated 171 Burma nationals on April 24. "They were released from prisons in southern Thailand. They [returned via] Kawthaung," said Moe Wai, a spokesperson at the Foundation for Education and Development-Migrant Education Centre (FED/MEC). So far this year, more than 900 Burma nationals have been repatriated to Burma after completing their sentences in Thailand.
NUG urged to hold PDFs accountable
Anti-coup protest groups called on the National Unity Government (NUG) to hold the People's Defense Forces (PDFs) accountable during an online meeting with the NUG Interim Local Administration Central Committee on April 24. A spokesperson for the Yinmabin-Salingyi Strike Committee told DVB that it requested action to be taken against local administrations and PDFs abusing power. The meeting was attended by Win Myat Aye, the NUG Minister of Humanitarian Affairs and Disaster Management.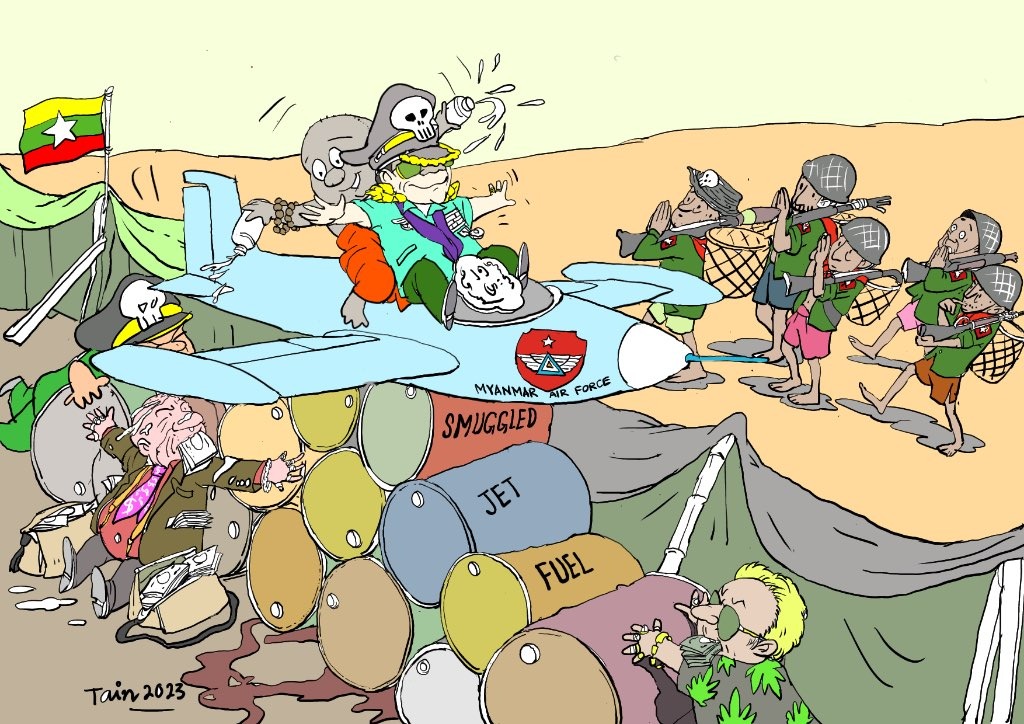 KACHIN—Rare earth mining has reportedly continued in areas of Mansi Township despite the Kachin Independence Army (KIA) vowing to halt it. Mining has been reported in the Inkhaungpar area, and additional operations have been planned in seven other sites. "Although locals from the Dingsing area united to close the mines, locals from the Inkhaungpar area still are unable to do this," said an Inkhaungpar resident. The KIA banned mining operations in the Dingsing area after its Chairperson N'Ban La met with locals on April 15 following protests.
MANDALAY—Local brokers attacked a Chinese shop owner over the price of a jade stone in Mahar Aung Myay Township on April 24. "It is unethical if you do not buy a product after agreeing to a price at a Burmese gemstone market. It is a tradition between seller and buyer," a broker said. Police arrived on the scene. Chinese-owned shops shut down temporarily.
A driver was killed and a pedestrian was injured after a vehicle exploded on Kan Nar road in Chan Mya Tharsi Township on April 25. "The sound was really loud. We even ran away as we thought it was an airstrike," a local said.
RAKHINE—The Arakan Army (AA) captured two deserters in Rathedaung town on April 24. A shootout reportedly broke out but no casualties were reported. "They were hiding in a Rathedaung hospital staff housing compound. The exchange of gunfire occurred when around 100 AA troops surrounded the building to arrest them," a resident told DVB.
SAGAING—Tanze PDF claimed that a Pyu Saw Htee militia camp in Nga Daung Kya village of Tanze Township was seized on April 25. "Twelve Pyu Saw Htee members and military personnel were killed during the seizure and weapons were confiscated too. The fighting lasted an hour and two of our members were injured," said a Tanze PDF spokesperson.
TANINTHARYI—Nearly 100 detained villagers in Ya Nge village of Thayetchaung Township were released by the Burma Army on April 23. The villagers were being detained at a monastery. "They asked us if the village supported the PDF," said a local man. The Burma Army left the village on April 24 but locals expressed fear that they would return. The Burma Army arrested 20 villagers in a nearby village but released them shortly afterwards.
Professional filmmakers join the DVB Short Documentary Contest 2023. Pitch your most creative short doc idea. Deadline: May 15. Email: [email protected] for more info.