The defence team say Patrick Kum Jaa Lee is suffering from asthma attacks in prison, where he has been held for over a month.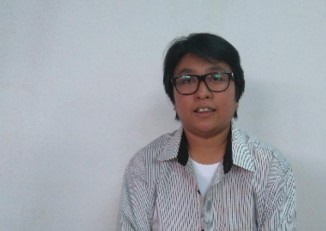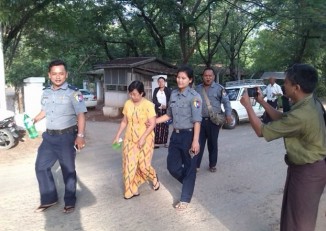 Three leading political activists in Mandalay have each been sentenced to four months in prison for staging a peaceful protest without permission in March.
More

Around 1,500 farmers from Mandalay Division marched through Pyin Oo Lwin demanding the return of 300,000 acres of farmland allegedly confiscated by the government and private companies.

Art lovers in Rangoon were treated to a solo exhibition by leading political activist Min Ko Naing on Wednesday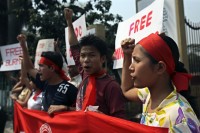 The Assistance Association for Political Prisoners-Burma is planning an event in Rangoon on 2 January to commemorate and honour political activists who have died behind the bars.

DVB explores the life of one of Burma's leading political activists, Naw Ohn Hla.

Activists from global campaign group Avaaz erect a 'graveyard' outside the British parliament to warn David Cameron against Burma becoming another Rwanda as the Prime Minister welcomes President Thein Sein[…]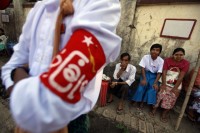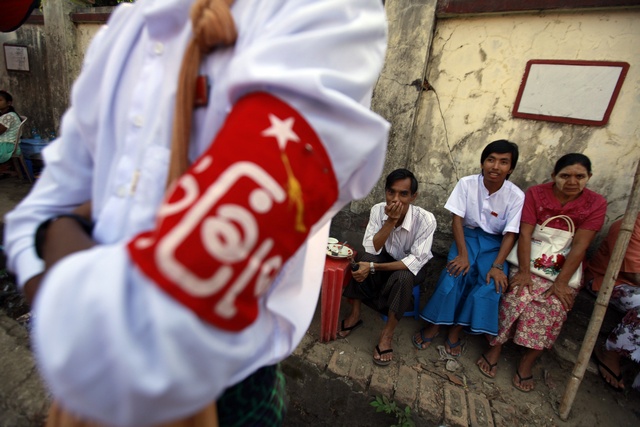 A labour rights activist defended himself in court on Tuesday, after a local chairman from the National League for Democracy sued him for "cursing" at members during a party meeting
Home Affairs Minister submits bill that MPs claim will enshrine into law tight restrictions regarding the right to protest in Burma
Ex-Union Democratic Party chairman to lead petition campaign demanding that Thein Sein release political prisoners and allow exiles to return