Constitution Ethnic issues Karenni Lead Story News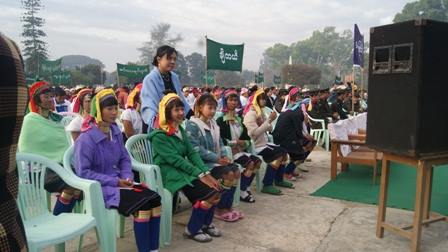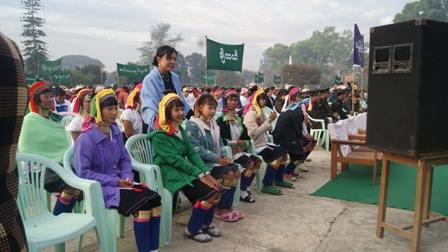 The 63rd Karenni State Day celebrations are underway, though conflicting opinions of the occasion remain.
DVB spent a day with 11 year old mahout, Nga Sint, and his two Asian elephants, as he works all day to find enough food to feed the giant beasts and then uses them in ordination ceremonies.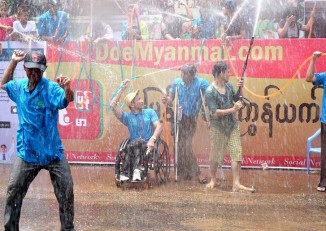 The Water Festival is in many ways a rain-dance, a way of making sacred the last drops of water for the year in the robust faith that the heavens will bestow rainwater in return. And in fact, it does seem to work.
More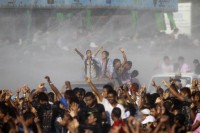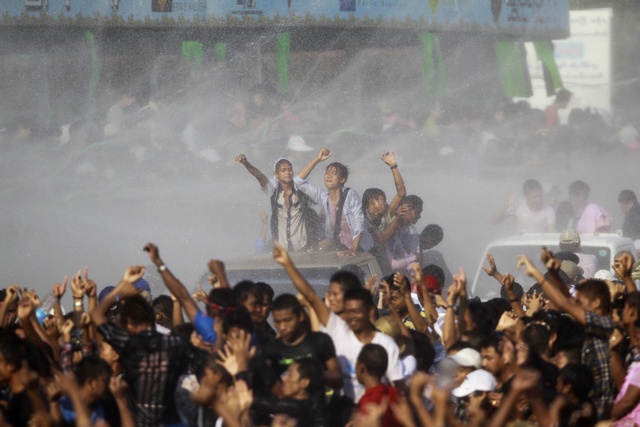 Burma celebrates the Buddhist New Year Water Festival, Thingyan, which runs from 13-16 April. People celebrate by throwing water on each other to wash away the sins and bad luck[…]

The Buddhist New Year water festival, Thingyan, will be celebrated this weekend across Burma and for the second time in nearly three decades the old art of Thangyat is back[…]

Residents of Chinatown in Rangoon predict a good year ahead for those born in the year of the snake as they prepare for Lunar New Year celebrations.
Feb 16, 2009 (DVB), The National League for Democracy held celebrations to mark general Aung San's birthday and Burmese Children's Day on 13 February at its headquarters in Rangoon and[…]
Jan 12, 2009 (DVB), Kachin ethnic people from across Burma and those living in China celebrated the Kachin New Year with a festival held in the Kachin state capital of[…]
Nov 24, 2008 (DVB), The 88th Burmese National Day was marked at the National League for Democracy headquarters in Rangoon and in other towns in central Burma by pro-democracy activists[…]
Jul 15, 2008 (DVB), Foreign embassies and diplomats in Rangoon have been notified that invitations they received from the military regime inviting them to a martyr's day commemoration event on[…]
Feb 15, 2008 (DVB), Activists gathered to commemorate the 13th anniversary of the death of U Nu, Burma's first prime minister, at his daughter's house in Bahan township yesterday. U[…]
Jan 4, 2008 (DVB), Six members of the National League for Democracy in Pwint Phyu township, Magwe division, were detained on 2 January, reportedly to stop them attending independence day[…]