Culture Features Lead Story Video

There has been an explosion of artistic expression across Burma, and artists and comedians are using the country's reform process as inspiration.
President Thein Sein's first stop on his landmark tour of Europe is Norway. In a press conference with the Norwegian prime minister in Oslo, the leaders discussed how they could[…]

President Obama gave a speech to a crowded Convocation Hall at Rangoon University. He lauded the country's ongoing reform process, addressed the recent unrest in Arakan state and ceasefires with[…]

President Obama and Secretary of State Hillary Clinton met Aung San Suu Kyi at her house. The President said, "Today marks a new chapter between the United States and Burma".

U.S. President Barack Obama arrived in Burma today – the first visit by a serving U.S. president.

Today, Obama will become the first serving U.S. president to visit Burma where he'll meet with President Thein Sein and opposition leader Aung San Suu Kyi.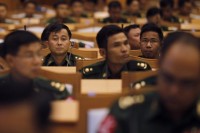 While Burma has undertaken several reforms under its new, civilian government, the country must end civil war and reign in the military in order to transition into a democratic state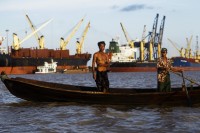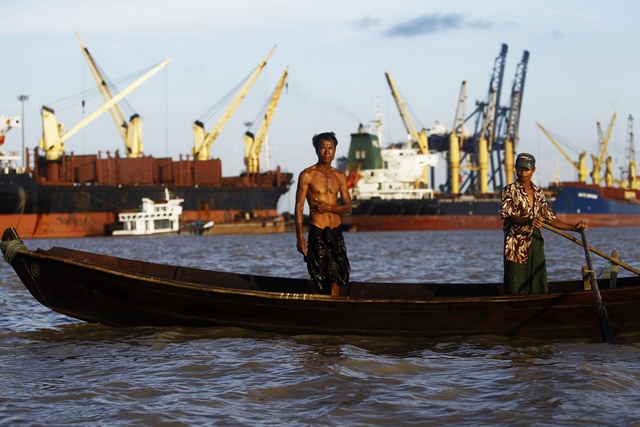 Burma is on the edge the reform, but will the country be able handle the transition? Unless certain steps are executed, it may be decades before the country has another chance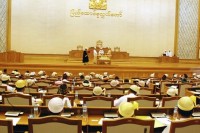 More than 2,000 names have been excised from Burma's blacklist, however; 4,083 names remain on the list, according to the statistics quoted in the New Light of Myanmar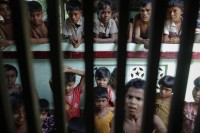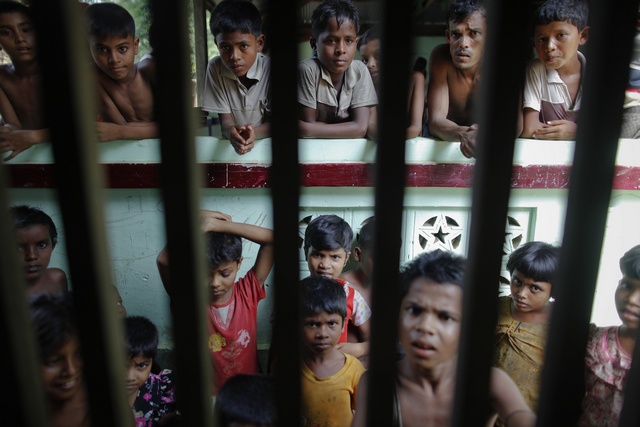 Despite the progress that's been made in Burma during the past year, the country has yet to confront and overcome its sectarian divisions that are threatening to reverse recent reforms
Democratic Karen Buddhist Army meets with government in effort to end continued clashes with Border Guard Forces
Parliament risks tussle with government after approving wage hike for civil servants, despite challenge by Finance Minister
Western governments must realise the power that dissidents inside and outside of Burma hold to act as agents of change against the regime
Jan 19, 2009 (DVB), Professor Josef Silverstein called on the Burmese democracy movement to unite and take action to challenge the military government's right to rule, in an interview with[…]
Jan 19, 2009 (DVB), Professor Josef Silverstein called on the Burmese democracy movement to unite and take action to challenge the military government's right to rule, in an interview with[…]
Pascal Khoo Thwe Jan 8, 2009 (DVB), For the majority of people in Burma, 2008 will be remembered as the year an apocalypse by the name of Cyclone Nargis visited[…]
Pascal Khoo Thwe Jan 8, 2009 (DVB), For the majority of people in Burma, 2008 will be remembered as the year an apocalypse by the name of Cyclone Nargis visited[…]
Gemma Dursley Dec 2, 2008 (DVB), Since Burma's pro-democracy protests of 2007, many of those at the centre of the Saffron Uprising have been quietly jailed, and the optimism that[…]
Gemma Dursley Dec 2, 2008 (DVB), Since Burma's pro-democracy protests of 2007, many of those at the centre of the Saffron Uprising have been quietly jailed, and the optimism that[…]
Oct 31, 2008 (DVB), Czech minister Ondøej Liška stressed the importance of education in bringing about democracy and an active civil society in Burma in an interview with DVB. Liška,[…]
Oct 31, 2008 (DVB), Czech minister Ondøej Liška stressed the importance of education in bringing about democracy and an active civil society in Burma in an interview with DVB. Liška,[…]
Oct 29, 2008 (DVB), Zimbabwean opposition MP Trudy Stevenson said in an interview with DVB yesterday that Burmese and Zimbabwean activists could benefit from closer links in their struggles for[…]
Oct 29, 2008 (DVB), Zimbabwean opposition MP Trudy Stevenson said in an interview with DVB yesterday that Burmese and Zimbabwean activists could benefit from closer links in their struggles for[…]
Oct 27, 2008 (DVB), The United Nations special rapporteur on human rights in Burma has said democracy in Burma will take "generations" to achieve and called for concrete progress by[…]
Gemma Dursley Sep 22, 2008 (DVB), In order to understand the problem of collective action in Burma, imagine the following scenario: citizens in a town of around 100,000 wish to[…]
Gemma Dursley Sep 22, 2008 (DVB), In order to understand the problem of collective action in Burma, imagine the following scenario: citizens in a town of around 100,000 wish to[…]
Nyo Ohn Myint Aug 7, 2008 (DVB), In the twenty years of iron rule of Burma since 1988, conventional methods of developing democracy have not brought results. Countries that are[…]
Nyo Ohn Myint Aug 7, 2008 (DVB), In the twenty years of iron rule of Burma since 1988, conventional methods of developing democracy have not brought results. Countries that are[…]