Business Interview Lead Story News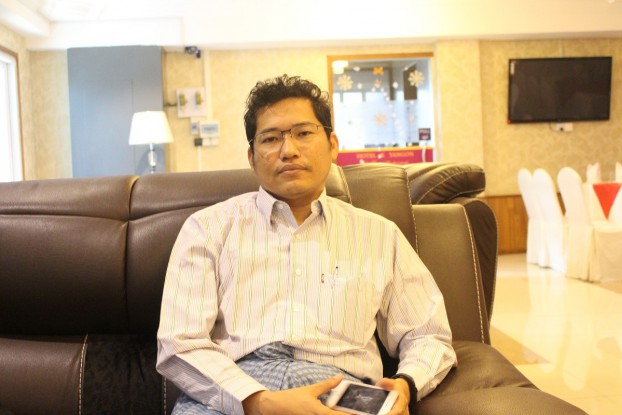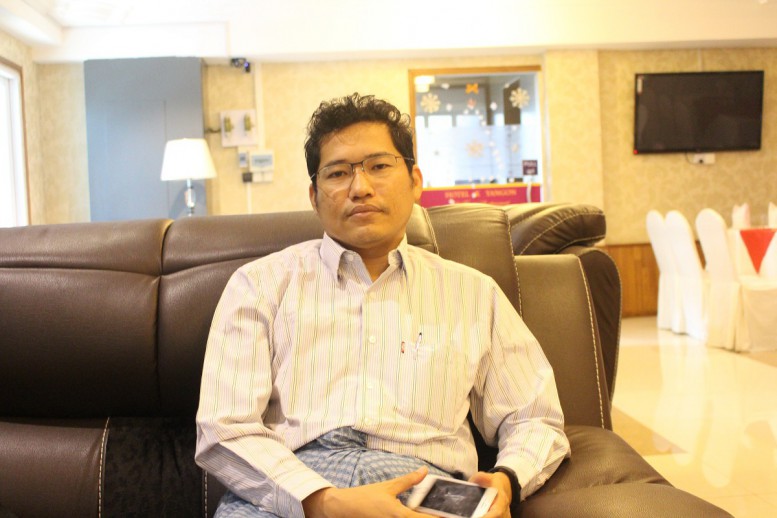 Genuis Shan Highlands Coffee founder Ngwe Tun discusses organic coffee growing, marketing, and the challenges for Burma's coffee industry.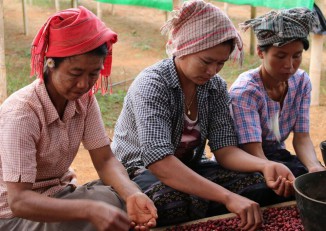 The United States received its first commercial-scale imports of coffee from Burma in over 15 years this month as part of a US government programme to help farmers in the once-isolated Southeast Asian economy.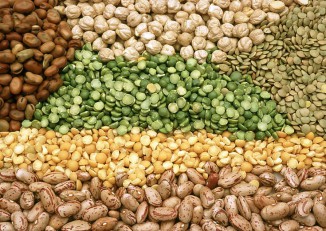 India is looking to import pulses from Burma and African nations to counter a domestic shortfall of 7.6 million tonnes.
More
This week's business news: rice exports suspended; foreign firms bid for gas venture; first Malaysian bank opens; Japan pledges to Rangoon rail project.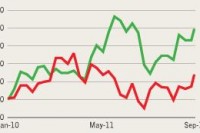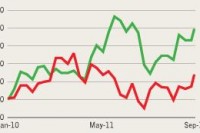 In business this week: SIM card sales rocket; Rangoon to privatise its rubbish collection; bringing Burma's beans up to scratch.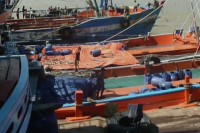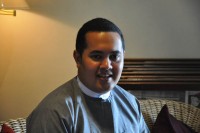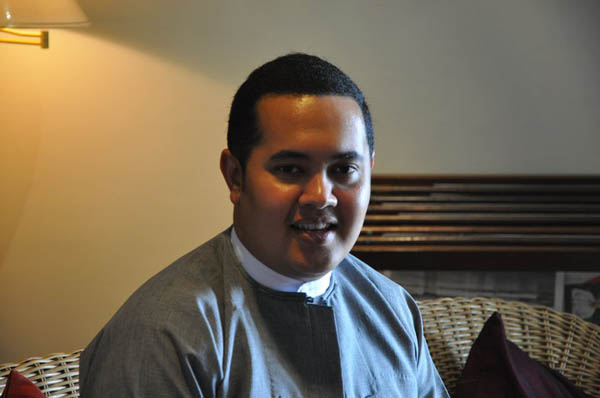 As a pilot programme to export rice to China nears, DVB's Aye Nai speaks to Ye Min Aung, the Myanmar Rice Federation general secretary.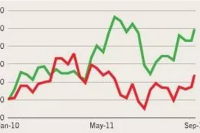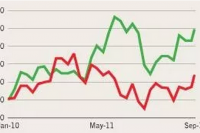 In business this week: Companies warned over new competition law; representation for migrant workers in Japan; Burma's first ever national Export Strategy.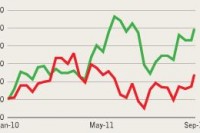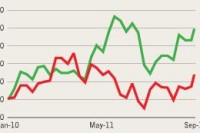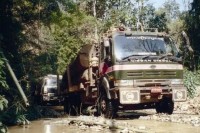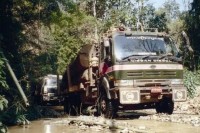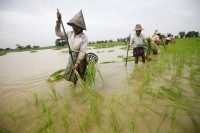 Despite a global drop in rice production in 2014, Burma increased cultivation and profits from export, according to the Food and Agriculture Organization of the United Nations.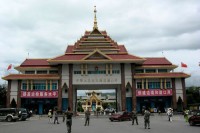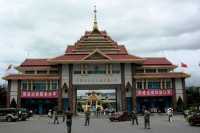 Burmese exports to China have decreased recently following a Chinese government move to freeze hundreds of bank accounts in border regions in an attempt to crackdown on illicit financial transactions across the Sino-Burmese border.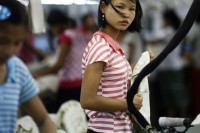 Industrial relations for the garment sector is at a crossroads, with representatives from unions and factories agreeing that both sides need more education and willingness to negotiate in order to fuel Burma's burgeoning industry.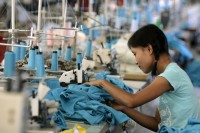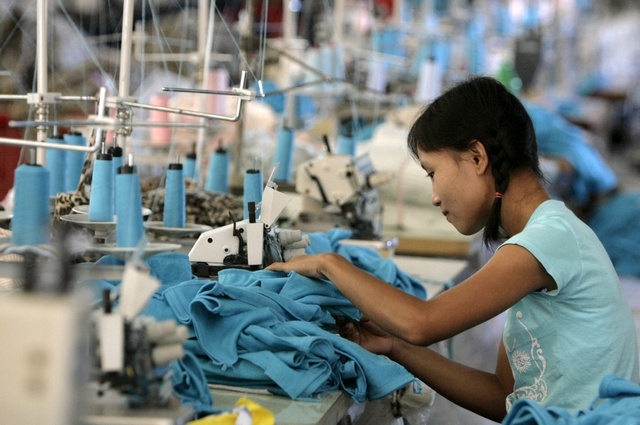 The US Embassy of Burma released a report on Thursday voluntarily submitted by US retailer Gap Inc. detailing the compliance issues found in their two factories initially and the improvements made.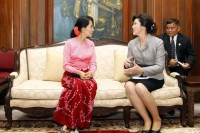 Thailand expects to have a bilateral trade surplus with Burma by 2016, fuelled by solid economic and cross-border trade growth, says a senior executive of Bangkok Bank.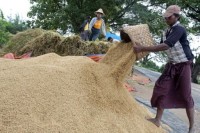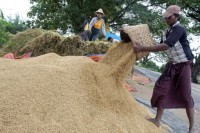 Burma has exported around US$196 million worth of rice from 1 April to 15 August 2014, up 41 percent from the same period last year, despite an ongoing freeze at the Chinese border.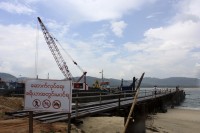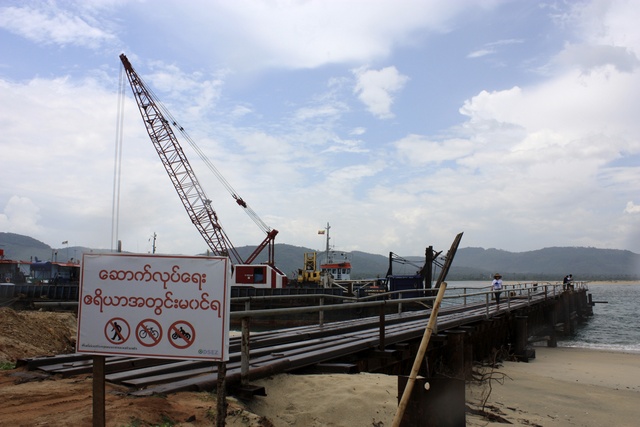 The Dawei project, located in eastern Burma, has been delayed since ousted Thai prime minister Yingluck Shinawatra dissolved parliament last December.

Burma's vast bamboo forests have great potential to produce a sustainable crop that could be sold worldwide, according to a group of environmentalists.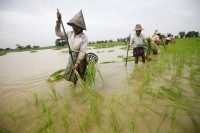 Formal sanitary and phytosanitary agreements on rice standards with Burma will assist China in legalising the rice trade between the two countries.

Bullet Points: bringing you today's news with Helen Regan.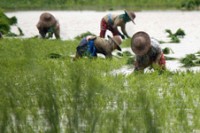 Whether Burma can re-establish itself as one of the world's major rice exporters really depends on if it can complement its reducing domestic demand for rice with addressing stagnating rice productivity.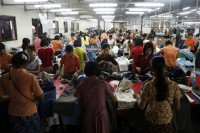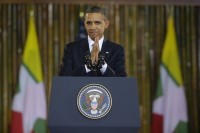 The renewal of some US sanctions on Burma will not harm economic relations between the two countries, according to the Union of Myanmar [Burma] Federation of Chambers of Commerce and Industry (UMFCCI).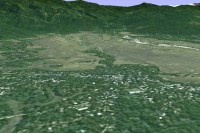 While the raw timber export ban is a step towards avoiding a regrettable transformation in one of Burma's major industries, it may only work in tandem with more reforms that tackle the country's deep-seated corruption.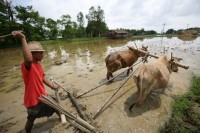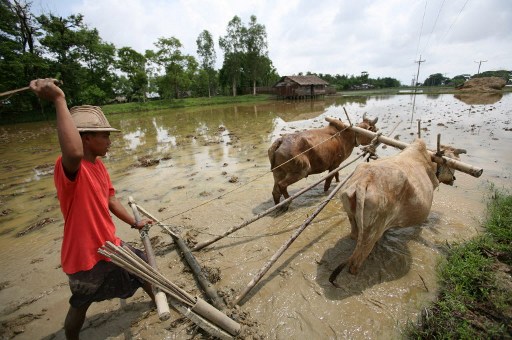 In an effort to restore Burma as a top world rice exporter, critics of the government have advocated for improving and revising current rice policies and export regulations, says industry analyst Oryza.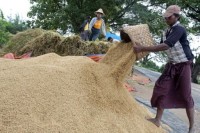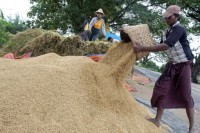 Five member states of the Association for Southeast Asian Nations (ASEAN), including Burma, have agreed to establish a regional Rice Federation, according to Soe Tun, joint-secretary of Myanmar Rice Federation (MRF).