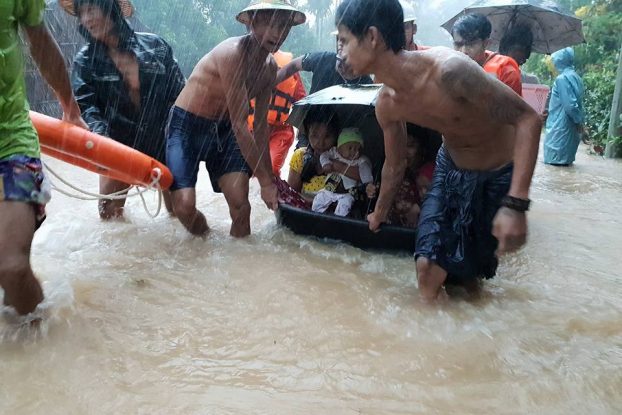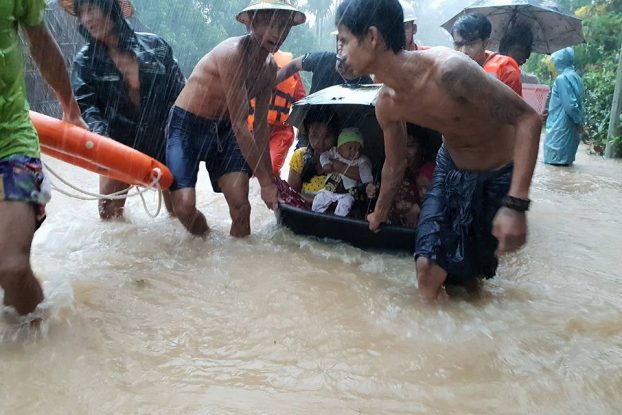 More than 5800 people have been evacuated in Mon State following heavy rainfall and flooding yesterday.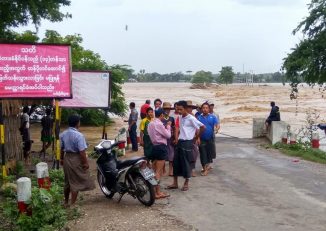 Flash flooding continues to wreak havoc across Burma this week claiming three lives and leaving a path of destruction. Three people have been killed in the floods in Magwe Division,[…]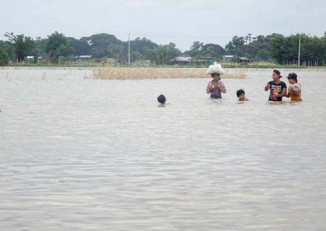 "Floodwaters have swept away 23 houses and affected more than 10,000 people," said Dr. Zaw Win, the regional minister of social affairs for Sagaing Division.
More

A group which supports some among Burma's 210,000 HIV/AIDs sufferers, says large scale displacement has made it impossible to find the patients.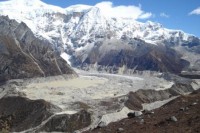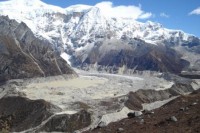 Celebrated Burmese weather expert Tun Lwin warns that the Kachin capital could be hit by flooding and landslides caused by melting Himalayan glaciers.

Waters have receded in many of the areas that were worst hit by deadly flooding and landslides that have now affected over one million people across Burma.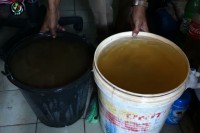 Learn English as you read DVB reports, written in Easy English; aimed at upper-int and advanced learners. Burmese definitions and grammar rules included.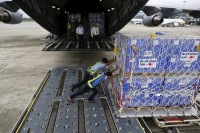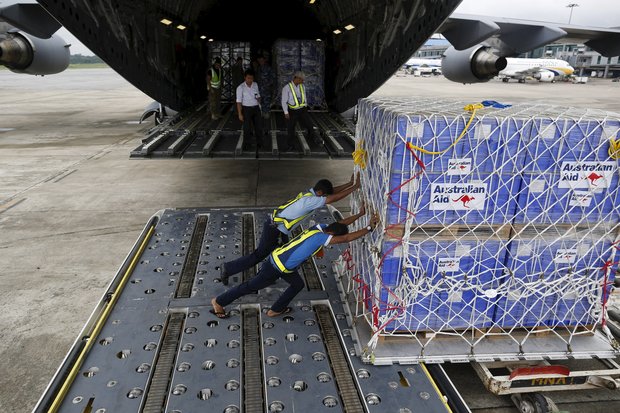 Unlike the callous indifference shown to suffering during Cyclone Nargis disaster in 2008, this time round the government and military led aid efforts.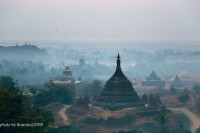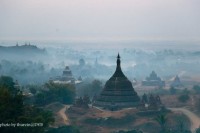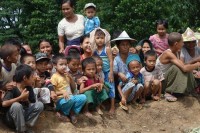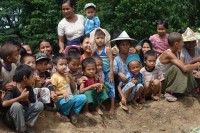 Some one million people in Burma have been affected by recent floods, which cost the lives of nearly a hundred people, according to the government's Relief and Resettlement Department (RRD).

Villagers across Irrawaddy Division are abandoning their homes in droves after warnings that floodwaters would remain well over danger levels in the days ahead.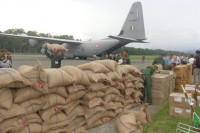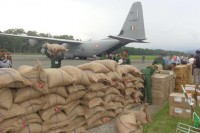 The Indian air force sends two cargo planes, while a Chinese convoy brings rice, noodles and medicine. The EU, Britain and USA all offer donations.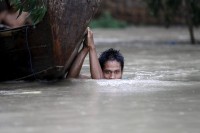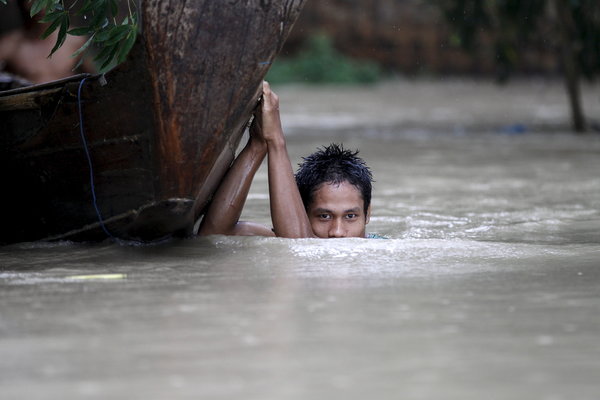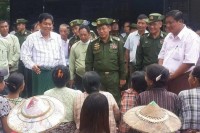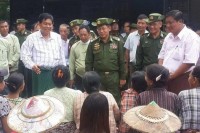 Water levels are rising in the Irrawaddy and Pathein rivers, leaving residents concerned that dikes will not be able to withstand the growing pressure as monsoonal floodwaters move south into the Irrawaddy delta from affected regions further north.

Burmese democracy icon Aung San Suu Kyi has appealed for international assistance for Burma's flood disaster, in a video posted to her Facebook account.