A police raid on a slot machine parlour in the Karen town of Myawaddy on Tuesday night ended in a shoot-out— with two hospitalised.
Burma will launch a blood-donation system in July to help meet the demands of the country's health system, officials announced on Sunday at an event marking World Blood Donor Day.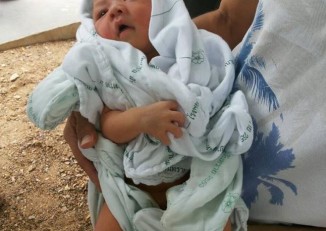 More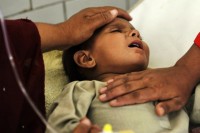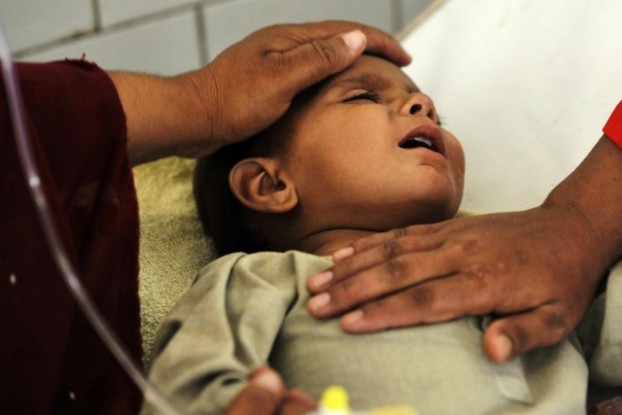 At least 69 children infected with diarrhoea have been admitted to the Hakha General Hospital this month alone.

Decades of armed conflict in Burma make it one of the worst hit countries for landmines. People living close to the border are the most severely affected. But five years ago a prosthetics factory opened in Loikaw, Karenni state. And all of the people working at the factory are landmine victims themselves.
Rosalie SmithMay 27, 2009 (DVB), Government spending on healthcare in Burma ranks among the lowest in the world, eclipsed by the wealth of public money that lines the pockets of[…]
Rosalie SmithMay 27, 2009 (DVB), Government spending on healthcare in Burma ranks among the lowest in the world, eclipsed by the wealth of public money that lines the pockets of[…]
Dec 9 2008 (DVB), The health of veteran journalist and senior National League for Democracy member Win Tin has improved since he was hospitalised on 4 December, his neighbour told[…]
Dec 8, 2008 (DVB), Medicines worth about 100 million kyat were found to be missing from Thayawaddy township hospital in Bago by government inspectors last month, according to sources close[…]
Nov 18, 2008 (DVB), Four people have been hospitalised following a clash between soldiers and local people in Minbya in Arakan state on the evening of 11 November, according to[…]
Oct 3, 2008 (DVB), Shan New Generation member Sai Myo Win Tun has been in hospital for more than a month due to deteriorating health conditions, according to the Shan[…]
Jul 23, 2008 (DVB), Naw Ohn Hla, organiser of the weekly Tuesday prayer campaign for the release of political prisoners, is in hospital after being involved in an accident on[…]
Apr 1, 2008 (DVB), Hlaing Tharyar township National League for Democracy chairman U Myint Hlaing has been hospitalized after being bashed by an unknown attacker yesterday evening, according to sources[…]
Mar 31, 2008 (DVB), Human Rights Defenders and Promoters network member U Myint Aye is being treated for a head wound at Rangoon Neurological Hospital after being attacked on Thursday.[…]
Mar 21, 2008 (DVB), Poet Saw Wai, who was detained after the publication of his poem containing a hidden political message, is being treated in Insein prison hospital, his wife[…]
Mar 5, 2008 (DVB)-A detained Mandalay division National League for Democracy member has gone blind in his left eye due to lack of treatment for problems arising after an attack[…]
Jan 29, 2008 (DVB), Veteran journalist and long-term political prisoner U Win Tin is making a good recovery after an operation for a hernia, his friend U Maung Maung Khin[…]
Jan 25, 2008 (DVB), U Win Tin, a veteran journalist and political prisoner of 18 years, has been admitted to Rangoon general hospital to undergo an operation for a hernia.[…]
Jan 23, 2008 (DVB), A hospital in Rangoon that was providing free services to people living with HIV and AIDS has introduced charges for patients due to lack of funds.[…]
Dec 21, 2007 (DVB), A 76-year-old monk who was detained for one month following the September protests was rearrested ten days after his release and held in a psychiatric hospital.[…]