Lead Story Migrants Issues News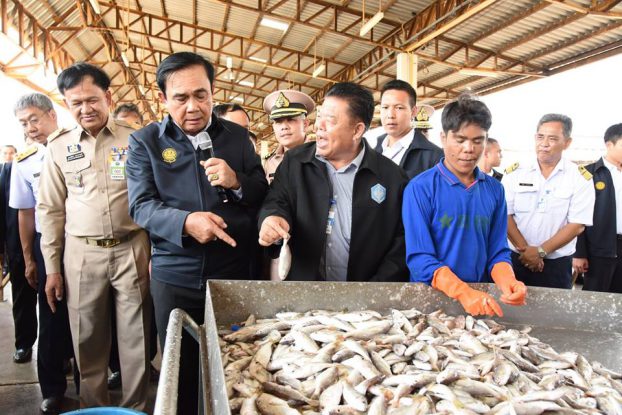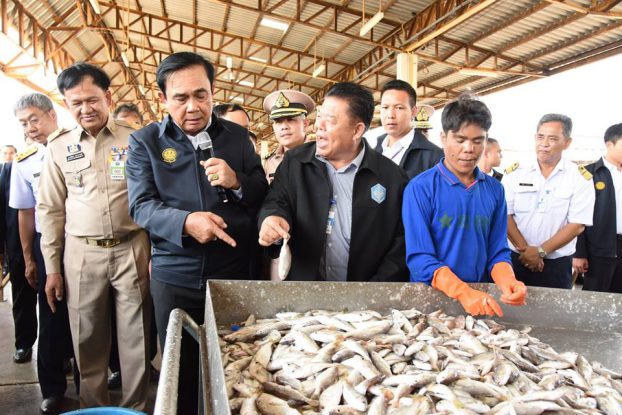 Surachai told DVB that migrant fishermen are frequently threatened by Thai authorities and bosses if they raise their concerns.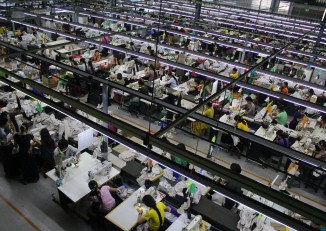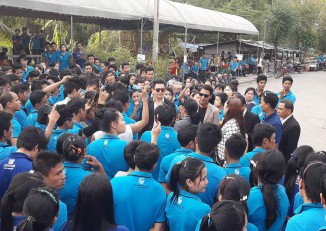 More

DVB sat down with ILO country liaison officer Steve Marshall to discuss how five years of political and economic reforms have touched Burma's working class.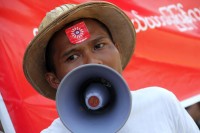 President notes that if wages are too high, it will affect production costs and foreign investment, but if too low then workers will take to the streets.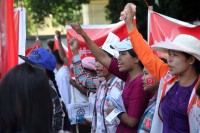 Around 500 workers from the factories of Hlaing Tharyar Industrial Zone in the outskirts of Rangoon held a rally in the city on International Workers' Day.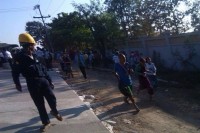 Striking employees and journalists apprehended by police in continued Rangoon industrial action.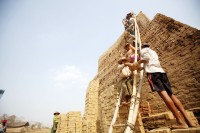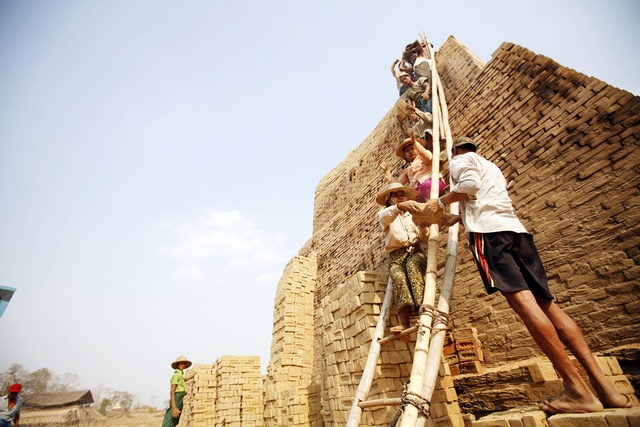 Officials and labour representatives pushed to establish minimum wage figure within two months.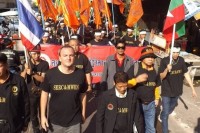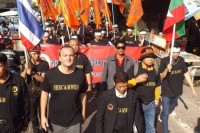 The first of four defamation charges brought against British activist Andy Hall by Thailand's Natural Fruit Company was dismissed by a Bangkok court on Wednesday due to a legal technicality.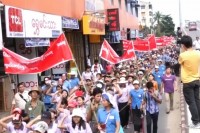 Burma's Deputy Labour Minister Htin Aung has announced that the now defunct Master Sports footwear factory is obliged to pay severance packages and outstanding salaries to more than 700 laid-off workers.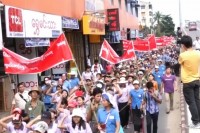 About 20 former employees of the now defunct Master Sports footwear factory were injured during a standoff with police after they held an official captive at the facility on Tuesday.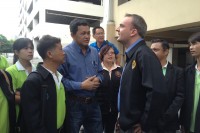 A potentially precedent-setting trial began on Tuesday in Bangkok, as British activist Andy Hall faced the first of four libel charges against him for his research about a Thai company's alleged abuse of migrant labourers, the majority of whom are Burmese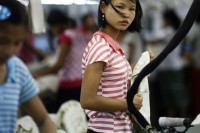 Industrial relations for the garment sector is at a crossroads, with representatives from unions and factories agreeing that both sides need more education and willingness to negotiate in order to fuel Burma's burgeoning industry.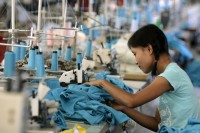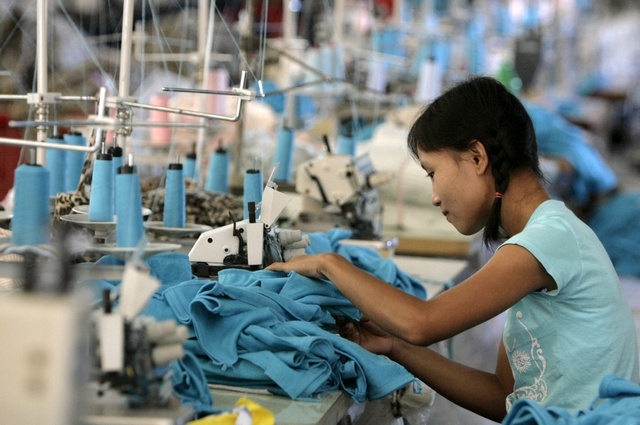 The US Embassy of Burma released a report on Thursday voluntarily submitted by US retailer Gap Inc. detailing the compliance issues found in their two factories initially and the improvements made.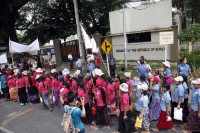 South Korean shoe manufacturer Master Sports has been ordered by a Rangoon court to compensate more than 750 factory workers who were suddenly laid off in June.

Panellists on DVB Debate discuss how to protect the millions of migrant labourers who leave Burma in search of work.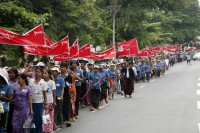 Former employees of a South Korean footwear factory said on Thursday that they were coerced into signing predatory agreements relinquishing severance pay.

Bullet Points: the news for Friday 18 July is brought to you by Angus Watson.

Bullet Points: bringing you the news for Thursday 17 July.


With ASEAN countries pledging to unite as a single regional market in 2015, Asia Calling brought together leaders from their fields across the region to discuss whether the union will benefit the people living in ASEAN.