FROM THE DVB NEWSROOM
Thailand to offer compensation to victims of mall shooting
Thai authorities will provide 200,000 THB ($5,400 USD) as compensation to the families of victims from the shooting at Siam Paragon shopping mall in Bangkok on Oct. 3. The attack killed two people, including Moe Myint, a 31-year-old Burma national who worked as a sales assistant at the mall.
Moe Myint was from Mon State and sent 10,000 THB ($269 USD) to her parents every month. Her employer has pledged to continue sending the money to honor her memory. Her funeral will be held at a Buddhist monastery in Nonthaburi Province. Thai Prime Minister Srettha Thavisin was criticized for failing to mention Moe Myint and a Laos national, who was injured, in a social media post offering condolences to the victims.
Burma online freedom second worst globally
Freedom House calls online freedom in Burma the second worst in the world after China. In its 2023 Freedom on the Net report, Burma scored 10 out of 100 in terms of internet freedom, a decline by two points in the reporting period of June 2022 to the end of May 2023. The report cited internet shutdowns, mobile data price increases, censorship, and the military's direct and indirect control over telecommunications companies since 2021.
"The drastic decline in internet freedom after the coup has not stopped but rather gets worse and worse every year. Myanmar's internet freedom has now dropped below Iran, Cuba, and Belarus, and only China is minimally worse," the local author of the Freedom House report told DVB. Read more here.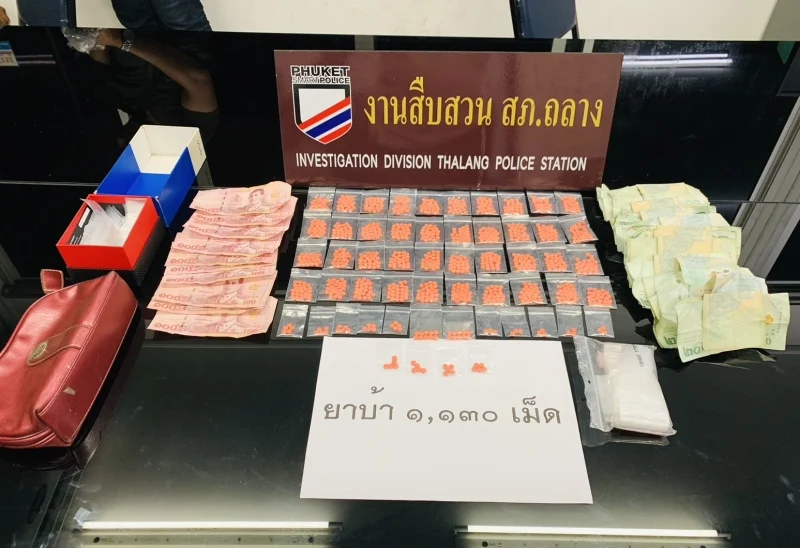 Migrant worker arrested with drugs in Thailand
A Burmese migrant worker was arrested with 1,130 methamphetamine pills and 2,500 THB ($67.53 USD) in Phuket, Thailand on Oct. 3, the Phuket News reported. Police stated that the worker was apprehended during a search operation without valid documents.
The worker allegedly confessed to selling the pills for 40 THB ($1.08 USD) each to nearby construction workers, many of whom were Burma nationals. The man now faces charges related to illegal residency, drug possession, and drug trafficking.
News by Region
ARAKAN—Municipal workers and police officers destroyed shops near Sittwe beach on Oct. 5. "The authorities' vehicles arrived early that morning. They took chairs and some belongings from the shops with three trucks," said a Sittwe resident.
The police seized shopkeepers' phones, then bulldozed their shops. Shop owners claimed they had been given the rights to sell there since 2012.
SAGAING—The National Unity Government (NUG) stated on Oct. 4 that 491 children have been killed since the 2021 military coup. It claimed that one teacher and 21 students were injured in an airstrike on a school in Wuntho Township on Sept. 27. The NUG added that the regime has destroyed 119 schools across the country and that these actions amount to war crimes.
More than 80 acres of rice paddy fields planted by Internally Displaced Persons (IDPs) in Khin-U Township were destroyed due to flood waters. Flooding has occurred since heavy rainfall began on Sept. 10. "We had to abandon the fields and flee when the Burma Army conducted offensives. We lost a lot due to the floods. Above all, we have no rice plants to replant as the weather changes," said an IDP.
SHAN—Eleven businessmen from the Kokang Self-Administered Zone have been arrested in Lincang district of Yunnan Province in China on Oct. 1. The 11 attended a Chinese trade fair held from Sept. 25 to Oct. 8. "I heard they were sent to Beijing," said an unnamed businessman working in border trade between Burma and China.
Liu Zhengxiang, a founder of the pro-military Kokang Border Guard Force (BGF) and director of Fully Light Group – the largest business in Laukkai – was also arrested. Authorities stated that he and the 11 others were arrested for violating the law in China. Chinese media reported that security forces conducted the arrests as Kokang officials failed to crack down on cyber scam operations in their territory.
YANGON—Workers from Hong Miao garment factory have been protesting in Shwepyitha Township since Oct. 2. The factory shut down on Sept. 26. "We are demanding compensation for one month, including our September wages and compensation for pregnant workers," said a garment worker.
The factory announced that wages for September will be paid on Oct. 5. It said it will provide K50,000-100,000 to pregnant workers from less than a year of employment up to one year of employment. It will also give K10,000-15,000 to employees that have been working at the factory from 1-6 months on Oct. 25.
(Unofficial rate: $1 USD = K3,350, Official rate: $1 USD = K2,100)
Read our latest op-ed: The 2021 military coup killed its own 2008 constitution and the NCA by Maung Zarni.