FROM THE DVB NEWSROOM
Two separate relief efforts underway for cyclone survivors
The Arakan Army (AA) established the Cyclone Mocha Emergency Rescue and Rehabilitation Committee for Arakan (Cyclone Mocha ERRCA) to oversee its relief efforts. It has provided aid and healthcare services to Cyclone Mocha survivors in Pan Zin Maw, Nyaung Pin Gyi and Nyaung Pin Gyi villages of Rathedaung Township. "The AA donated drinking water and helped clean a pond by using water pumps as ponds in our village were contaminated with saltwater," said a Nyaung Pin Gyi village resident.
The military provided bags of rice to 100 Ponnagyun Township residents. It distributed two cartons of instant noodles, two packs of 12 liter cooking oil, three blankets, and 45 roofs per village tract. "It is like it is designed to create fights between people. There are at least 150 to 500 houses per village tract and what are we supposed to do with 45 roofs? Each person will only have two cans of rice if we divide a bag of rice between 100 people," said a Ponnagyun Township resident.
UN requests access from Naypyidaw
The U.N. urged Naypyidaw to allow aid deliveries to areas impacted by Cyclone Mocha, CNA reported. "The damage and loss of life was both foreseeable and avoidable – and is clearly linked with the systematic denial of human rights," said Volker Turk, the U.N. High Commissioner for Human Rights. Naypyidaw's death toll for the storm is 148 people while the National Unity Government (NUG) claims that over 400 were killed. Most of the victims were reportedly Rohingya in Rakhine State, who are confined to camps.
Burmese arrested for illegal entry into Thailand
Forty-nine undocumented Burma nationals were arrested by Thai authorities in Kanchanaburi Province for illegal entry on May 24, the Bangkok Post reported. They were arrested while waiting for brokers to transport them to Kanchanaburi, Rayong, Samut Sakhon and Bangkok. They reportedly paid between 20,000-30,000 THB ($578 to 867 USD). All are being detained at Thong Pha Phum police station.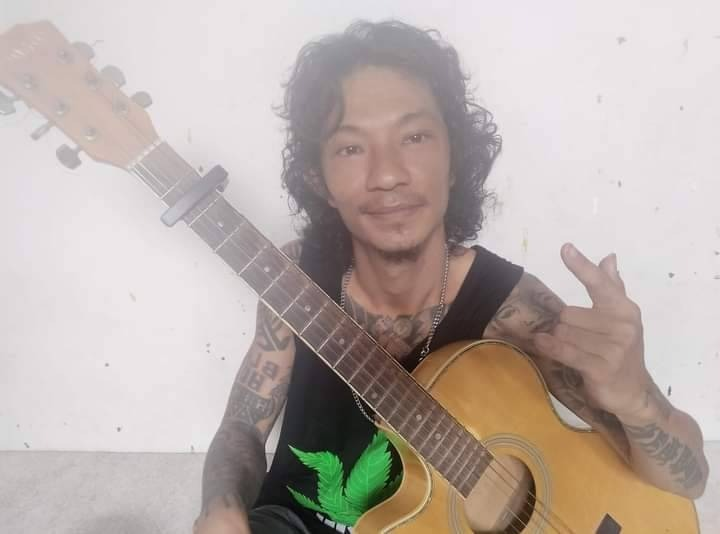 Hip hop singer arrested for criticizing blackouts
Byuhar was arrested at his home in North Dagon Township in Yangon on May 23. "A group of administrators, police officers and soldiers raided his house, beat, and arrested him. This is a time when we can't reveal the truth," said a North Dagon resident. Byuhar's family is concerned because they do not know where he is being held. The singer reportedly posted a video to his Facebook page cursing at military officials for not being able to provide stable electricity like the National League for Democracy government.
News by Region
KACHIN—Residents from villages in Bamaw district, Kachin State have not yet received aid and are in need of food and shelter. "More than 60 houses in the villages of Momauk and Mansi townships were destroyed when Cyclone Mocha hit on May 14 and 15," a local said.
KARENNI—Eight people were killed and three were injured by airstrikes on western Demoso Township on May 24-25. Five were killed during an airstrike on a People's Defense Force (PDF) camp on May 24. Three others in another airstrike the following day.
MANDALAY—Two people were killed and more than 100 houses were destroyed in Magyi Su village of Myingyan Township on May 24. "We heard the sound of artillery while everyone was asleep. Then three military trucks entered the village and we ran for our lives without taking anything with us. The remaining villagers were beaten. We could not get anything back except for ashes," said a Magyi Su village resident.
MAGWAY—The National Unity Government (NUG) recognized Swan Htet, a medical student from the Magway University of Medicine, who was killed during a battle against the Burma Army in Khin-U Township on May 22 as a "martyr".
SAGAING—Two villagers were killed and three remain missing in Taung Mwar village of Ayadaw Township on May 24. "There was fighting a day before [the Burma Army] torched the village. I think around 100 houses were destroyed as we were unable to identify the exact number of burned houses as we heard there will be an airstrike. We found two bodies so far. Three villagers are still missing," said a Taung Mwar village resident.