FROM THE DVB NEWSROOM
World Refugee Day: Forced displacement on the rise in Burma
The U.N. states there are at least 1.84 million Internally Displaced Persons (IDPs) in Burma due to armed conflict. Over 1.5 million were displaced following the violence that erupted after the 2021 military coup. Sagaing Region has 765,000 IDPs. Rakhine State has 231,500 IDPs. Magway Region has 205,400 IDPs. Kachin State has 115,500 IDPs. And Karen State has 112,900 IDPs. The U.N. High Commissioner for Refugees (UNHCR) states that there are 1.28 million refugees and asylum seekers from Burma outside of its borders. This figure includes the 960,128 Rohingya in Bangladesh. Almost 4,000 people from Karenni State sought refuge in Thailand last week, Thai PBS reported. Tens of thousands of Burmese have fled to neighboring Thailand and India since 2021.
NUG wants refugees in India not to get involved in politics
The National Unity Government (NUG) called on refugees from Burma staying temporarily in Mizoram State, India not to get involved in local politics. "Refrain from any act that is prejudicial to the sovereignty and territorial integrity of the Republic of India," stated the NUG Ministry of Foreign Affairs. It also mentioned for them not to get involved in drug trafficking and ethnic violence. At least 35,000 Burma nationals have taken refuge in Mizoram.
Thai officials sold residency permits to Burma nationals
The mayor of Mae Sot ordered three officers from the town's registration office to be transferred on suspicion of issuing 10-year residency permit cards to 700 Burma nationals. The order came after Tak Province authorities investigated the office and found house lists with non-Thai names on them. Burma nationals have paid bribes up to 100,000 THB ($2,876 USD) per person to get 10-year residency permits at the registration office. Matichon Online reported that People's Defense Force (PDF) members, and other asylum seekers, are among those that received cards.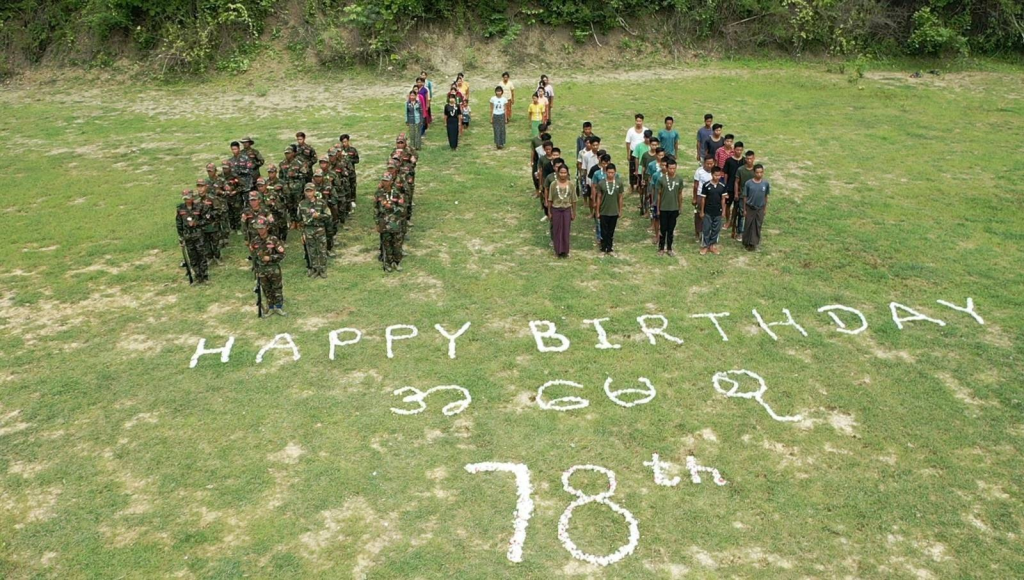 Arrests made during June 19 'flower strike'
Anti-coup activists and resistance groups across Burma carried out a 'flower Strike' to mark Aung San Suu Kyi's 78th birthday on June 19. The jailed State Counsellor was sentenced to 33 years and is being held in Naypyidaw Prison. More than 20 people who were wearing flowers were arrested at a market in Kale town, Sagaing Region yesterday. It is unknown whether these people were participating in the strike. "Soldiers with vehicles arrived at the market and arrested people who were wearing flowers. A jasmine vendor was also arrested for wearing jasmine. They are being detained at the police station," said a Kale resident who witnessed the arrests. Soldiers also reportedly arrested people carrying flowers at prominent pagodas in Sagaing and Mandalay regions.
News by Region
AYEYARWADY—An earthquake measuring 5.1 on the Richter scale occurred near Pyapon town on June 19, according to the regime's Department of Meteorology and Hydrology. No casualties or damages were reported. An earthquake in Maubin town on June 7 killed two people and damaged religious buildings.
MANDALAY—Two Natogyi Township administration officials were killed on Natogyi-Mahlaing Road on June 16. Unidentified gunmen opened fire on them when they were traveling with another six men on a tractor. "They stopped the tractor and shot at an administrator and another member of the administration. They didn't do anything to the rest of them," said a Natogyi Township resident.
MON—Two people were killed and four others, including one child, were injured by artillery in Ye and Theinzayat townships on June 16. One woman died in Ye Township, and another woman was killed in Theinzayat town. Residents suggested that the shells were fired by the Burma Army while pro-regime social media channels blamed the PDF and Karen National Liberation Army (KNLA). Resistance forces were not engaged in fighting the day of the shelling, sources told DVB.
YANGON—Six members of Hosheng Myanmar Garment factory workers union were arrested in Shwe Pyi Thar Township from June 14-16. Seven leaders of the union, including the six arrested, were terminated from their jobs after being accused of inciting a riot and threatening factory management. "Six from the workers' union and two members from a related labor organization have been taken into custody. Their current status is unknown. They are still being investigated," said an unnamed source from a labor rights group. Labor union members have been increasingly arrested for demanding better working conditions since 2021.
Resistance groups claimed that they had bombed the Eastern District Court in Dawbon Township, a military battalion in Hlaing Thar Yar Township and a police station in North Dagon Township on June 18. No casualties or damages have been reported.