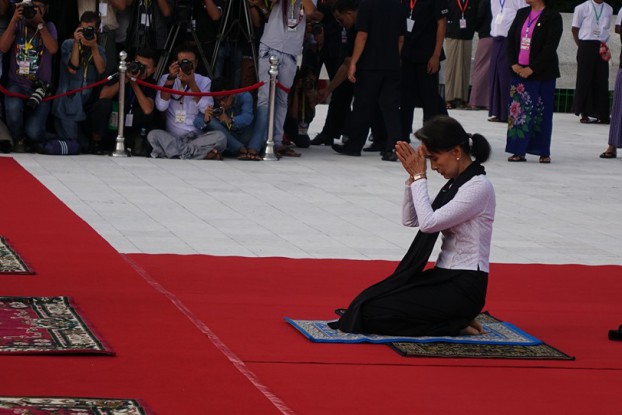 Burma commemorates its most solemn anniversary with ceremonies around the country.
On Sunday, Mandalay street artist Zaw Ko Naing further immortalised Aung San and the eight other martyrs with a graffiti mural in Mandalay.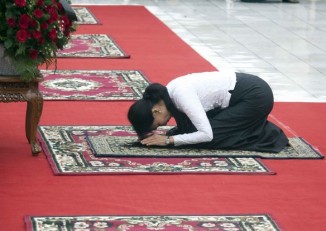 Aung San Suu Kyi was joined by her estranged brother Aung San Oo on Sunday morning at Martyrs Mausoleum in Rangoon where they paid respect to their father.
More

Watch today's top stories with Helen Regan.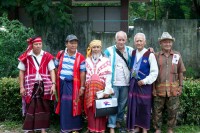 Karen communities across Burma gathered on Tuesday to celebrate the 64th Karen Martyrs' Day.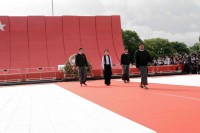 Burma's opposition leader Aung San Suu Kyi was joined by the vice-president and other MPs in commemorating Martyrs' Day at a Rangoon memorial on Saturday morning.

Bullet Points: the news for Friday 18 July is brought to you by Angus Watson.

Bullet Points: today's news brought to you by Angus Watson.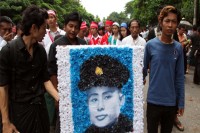 Sixty-six years ago, Aung San and some of his closest advisors were killed along with their dreams of a a multiculturalist, secular Burma

Arrest of Muslim man and National League for Democracy member highlights ongoing discrimination by Burmese government
On Karen Martyrs day, 60 years since Saw Ba U Gyi was martyred, DVB caught up with the leading dissenting voice against the Burmese military government's Border Guard Force (BGF), DKBA commander Na Kham Mwe.
The Kachin Independence Organisation yesterday marked Kachin Martyr's Day in the town of Laiza near the Sino-Burma border, with troops and civilians remembering the organisation's founder.