FROM THE DVB NEWSROOM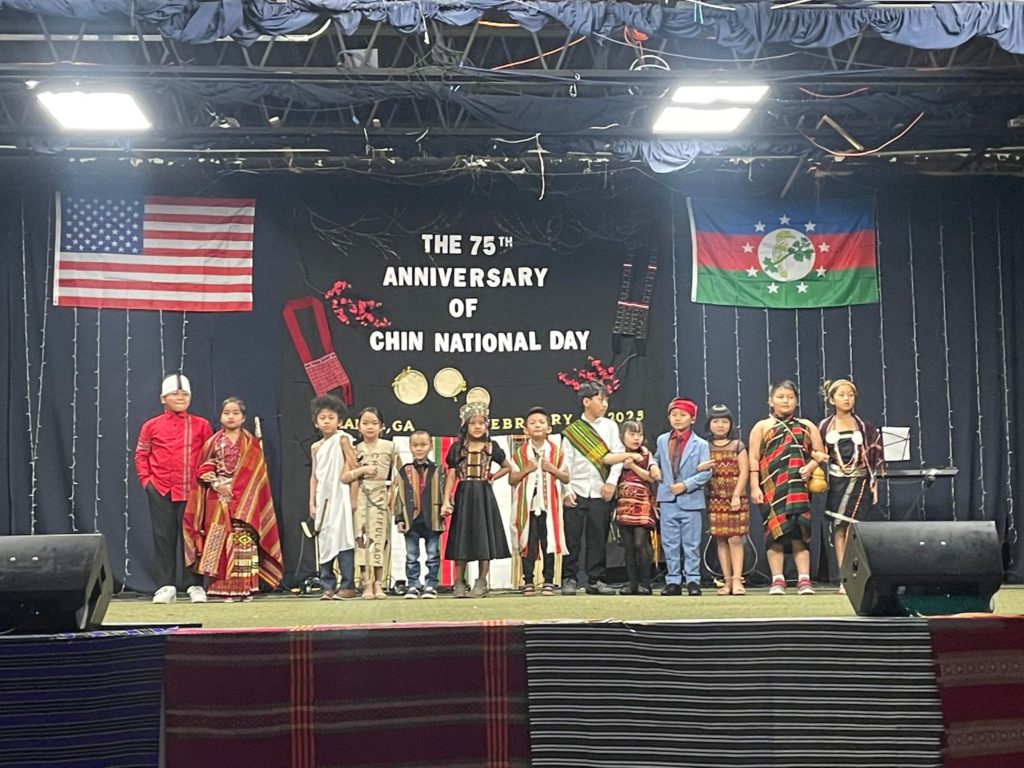 75th Chin National Day celebrated in Burma, U.S., Canada and Europe
The Chin National Front (CNF) vows to fight against the regime "together with Ethnic Resistance Organizations (EROs), the National Unity Government (NUG), and local defense forces who share common goals and beliefs." The CNF made this statement ahead of its 75th anniversary of Chin National Day on Feb. 20. It calls on all Chin people to "ardently participate in the fight against the military dictatorship." Chin National Day is observed to commemorate the historic day when the old system of hierarchical chieftaincy was replaced with a democratic system on Feb. 20, 1948. "An auspicious day on which Chins had expressed a sense of national unity and unanimously resolved to practice a new democratic system with national self-determination in Chinland," the CNF stated.
Regime seizes large haul of drugs in Tachileik, Shan State
Drugs with an estimated street value of K18.66 billion ($8.8 million USD) were seized by the regime in Tachileik town, eastern Shan State, according to Maesai Press. The Thai Border Security Department informed Burmese authorities over 36 million ecstasy tablets were destined for Thailand. A Thai national was arrested and 14 million ecstasy tablets hidden inside four trucks were seized. Later, another 12 million WY tablets were discovered inside a house, 5,000 kilograms of Vietnamese made pure caffeine powder and 500 kilograms of crystal meth were seized.
Unregistered MPT and ATOM SIM cards deactivated, states users
Local telecommunication operators have started to deactivate unregistered mobile phone SIM cards since earlier this month. "I found out today [Feb. 17] that my MPT SIM card has been terminated as I checked at the mobile shop. I paid K5,000 ($2.39 USD) to reopen my SIM card," a Bago town resident said. Among Burma's four telecoms operators, only the users of MPT (Myanmar Posts and Telecommunications) and ATOM (formerly Telenor) have been facing SIM card deactivation, according to MPT and ATOM subscribers. The military-owned and operated MyTel doesn't require subscribers to re-register, according to a SIM card dealer in Yangon. In December 2022, the junta's Department of Communications announced that SIM cards must be re-registered to remain active.
News by Region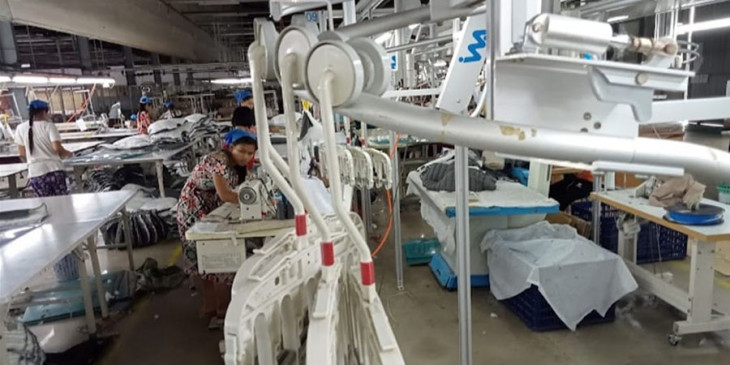 YANGON—GTIG garment factory located in War Ta Yar industrial zone in Shwe Pyi Thar Township will shut down on Feb. 28. The factory employs over 1,300 workers. They were informed about the closure on Feb. 16. "We've been told that the factory will be shut down by the end of this month. And the salary will be paid normally and that they won't give any compensation because of the closure. And they didn't say if it is a temporary or permanent closure," a GTIG worker said.
CHIN—The Chinland Defense Force-Kanpetlet (CDF-Kanpelet) announced that locals have donated some cash and over 60 cows to the group. Kanpetlet Township People's Administration has been visiting the villages to clarify the challenges and difficulties people living there face. And to help solve the financial problems faced by the CDF.
KACHIN—Thirteen out of 20 youths who were forcibly recruited by the Kachin Independence Army (KIA) at Washaung recreation camp in Waingmaw Township were released on Feb. 15. "There were around 20 youths arrested. Later, 13 young people including women were released," a local said. Families used to visit the recreation camps of Myitson, Aung Myin Thar, Kachin Chaung Tha and Washaung in Myitkyina and Waingmaw townships. However, the number of visitors has declined due to the unstable political situation after the coup.
KAREN—Airstrikes took place on Feb. 14-15 inside the territory of the Karen National Union (KNU), destroying many homes including schools, the KNU stated. Six bombs were dropped on a village located in the territory of KNU Brigade 5, Mutraw district on Feb. 14, destroying six civilian houses. On the next day, airstrikes took place on Htaw Htee Pal village inside KNU Brigade 5, destroying seven buildings – including a school and three shops – causing a total of over three million Thai baht ($86,634 USD) worth of damage, according to the KNU.
MANDALAY—Around 70 Burma Army troops have been deployed at a monastery in Kan Phyu village since Feb. 15. They arrived one day after a man's body was discovered near Kan Phyu and Thabyay Pin Kone villages. The man's body had gunshot wounds and bruises on Feb. 14. The pro-regime militia Madaya Thway Thout, or "Blood Drinking Group," claimed responsibility for the murder, leaving a note stating: "This is how the terrorist People's Defense Force will end."
MON—A man was injured when he stepped on a landmine near the village of Baykalwe, in Ye Township, on Feb. 17. The area is where resistance forces and the Burma Army have clashed recently. It is uncertain which side planted the landmine. The Burma Army restricted locals from traveling to the area where the explosion occurred. Four people have been injured in landmine accidents, according to locals.
A Burma Army-controlled checkpoint on a bridge in Ye Township was raided on Feb. 19, according to a group called Ye Balu. "We had to retreat since the army fired heavy weapons as a counterattack," a leader of Ye Balu told DVB. The group claimed to have killed 20 Burma Army troops, but DVB was unable to independently verify this. The checkpoint is located on the Yangon-Ye-Dawei-Myeik highway. The township is under martial law. | Burmese
SAGAING—Almost all of Tigyaing Township is under National Unity Government (NUG) control. "The military council's forces are based in the town. Except for that area, it must be said that the [people's] administration is strong," a spokesperson of the Tigyaing People's Defense Force (PDF) told DVB. The NUG runs 105 basic education schools and 18 rural clinics in the township, but there is a need for skilled workers, the PDF spokesperson said.
TANINTHARYI—Two civilians were killed after a group opened fire at a bus during an inspection on Pyidaungsu Road in Boak Pyin Township of Kawthoung district on Feb. 17. Manoe Yone Village Defense Force stated that it accidentally killed a nine-year-old boy and a 21-year-old woman. "We fired at the vehicle that didn't accept our inspection [and sped up] as we thought it was from the military. We tried to send those two victims [to the hospital] but they died on the way. We're very sorry for our mistake," said a spokesperson. The bus was heading from Kawthaung to Myeik. A passenger said the bus driver didn't see the group inspecting vehicles on the road. Local groups based in Tanintharyi Region warned drivers not to travel in military convoys.
Last week, the NUG received diplomatic recognition from the U.S. government when it opened its first Foreign Affairs office in D.C. DVB was there to cover this historic moment. DVB English is on-demand via Facebook, Twitter, YouTube, Instagram, TikTok, & Substack.