FROM THE DVB NEWSROOM
Activist group calls for sanctions on Burma's fuel sector
Justice for Myanmar calls for an immediate ban on the export of jet fuel to Burma and targeted sanctions against the individuals and entities involved in the military's jet fuel supply chain, as the junta's indiscriminate air strikes intensify. Its spokesperson, Yadanar Maung, says: "The illegitimate Myanmar military junta uses its air force to commit mass murder, as it wages a campaign of terror against the people of Myanmar, in the face of nationwide resistance." Read more here.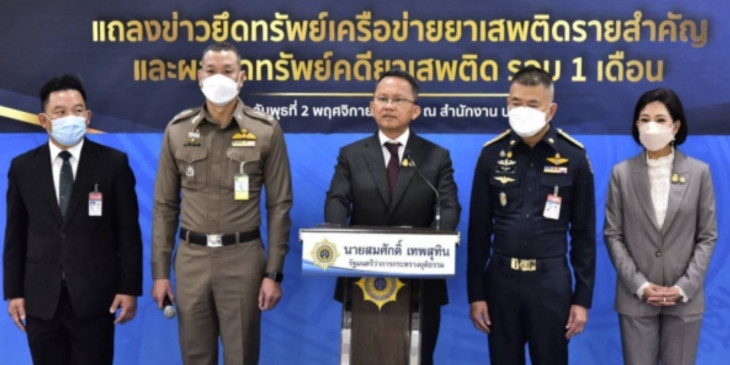 Junta leader orders businesses to repay COVID-19 loans
Junta chief Min Aung Hlaing is ordering businesses to repay COVID-19 relief loans. He said that the repayment period for these loans had been delayed several times due to requests from business owners. The ousted National League for Democracy (NLD) government loaned K100 billion ($47.3 million USD) with an interest rate of one percent to businesses, including those in the hospitality industry, affected by the COVID-19 pandemic. The Union Treasury Fund loaned out another K100 billion to local businesses.
News by Region
AYEYARWADDY—Twenty Rohingya are missing after their boat capsized
near Gatonelay village in Pyapon Township on Oct. 30. Sixty survivors have been arrested by police. "Locals informed us as the boat isn't the usual type found in the area. We saw 60 of them and found out more than 20 were missing," a source told DVB. The 60 Rohingyas arrested were detained in Kadonkani police station then transferred to Bogalay Police Station on Nov.1. The junta has been arresting, charging and convicting Rohingya found outside of Rakhine State under the Immigration Law.
KACHIN—An estimated 30 prison staff at Namhot Prison in Puta-O District have resigned. "The staff have not been allowed to go out for years…[so] they do not have access to what is happening outside," a staff member told DVB. The remaining employees have to work under increasingly difficult circumstances due to dwindling staff, another man said. "Now only top officials and other staff are left in the prison. I heard that the rest have to work day and night," he added.
Two school children were wounded by an artillery shell in Mhawan village of Hpakant Township on Nov. 2. "The children were hit by the heavy shell while they were going to school. One injured little girl's toes were unable to move," a resident told DVB. The Burma Army killed 60 in an airstrike on A Nang Pa on Oct. 24.
MAGWAY—The Burma Army destroyed 100 houses during its offensive in Htilin Township last month, according to local sources. Residents who were forced to flee are in need of food, shelter, and other essential items. "The displaced people do not have IDP camps to stay in. They have to live in forests. Some are temporarily staying at their relatives' houses. They are facing difficulties obtaining food and shelter and they need warm clothes as the winter comes," a local told DVB. Around 150 houses in Htilin Township have been destroyed by arson.
MANDALAY—The Burma Army sealed off Christian Orphanage School in Pyigyidagun Township, Myanmar Pressphoto Agency (MPA) reported. A majority of the children at the orphanage are from Kachin State and are sheltering inside. "The children are so young. They were sent to Damayone ward that night, but we don't know what to do next [with the orphans]," a resident said. There are around 50 children staying at the orphanage. Security forces did not arrange a place for the students to stay. Security forces took food, rice and other valuable belongings from the school during the raid.
RAKHINE—An explosion occurred at a Burma Army border guard outpost in Maungdaw Township on Nov. 2. Six Burma Army troops are said to be receiving medical treatment at Maungdaw Hospital. A police officer in Maungdaw told DVB that the explosion may have been caused by weapons testing.
YANGON—A crowd gathered in front of Insein Prison to drop off parcels for inmates inside. Parcel delivery reception services resumed on Nov. 1. All deliveries were halted due to a parcel bomb blast inside Insein Prison on Oct. 18.