FROM THE DVB NEWSROOM
Airstrike on Chin community injures seven
Seven people were injured and a church was destroyed in an airstrike on Ramthlo village of Falam Township in Chin State on Aug. 12. Several people are reported to be in critical condition at the hospital. "The barrage of weaponry continues unabated, and the church has been completely obliterated," a spokesperson from the Chin National Defense Force (CNDF) Brigade (2) told DVB. According to locals, the Burma Army retaliated after Chin groups attacked its outpost located in the township.
Thai MP raises 'safe zone' for refugees
Thai member of parliament (MP) Kanawee Suebsaeng called for a safe zone to be established along the Thai-Burma border for refugees on Aug. 10. He said that 9,059 refugees from Burma have been staying at five temporary shelters in Mae Hong Son Province, located in northern Thailand since June 14. He added that humanitarian assistance should be provided to them. "The Thai government should make policies and prepare in advance for the security of Thai people when more refugees may enter in the future," said Kunawee Suebsaeng.
KNU declares LGBTQ community 'incongruous'
The Karen National Union (KNU) states that the LGBTQ community and same sex marriage are "incongruous" with Karen traditional culture and in violation of Section 238 of the KNU Criminal Code which carries up to five-years in prison. KNU leaders made the remarks at a press conference on Aug. 10 in response to a question about a photo of a Karen same-sex couple. "The Karen society and community is not in the position of accepting LGBTQ rights as we're not in the position of educating people about it because of our old traditional lifestyles," said KNU General Secretary Padoh Ta Doh Moo. Homosexuality is criminalized in Burma under Section 377 of the Penal Code which carries a sentence of up to 10 years in prison.
News by Region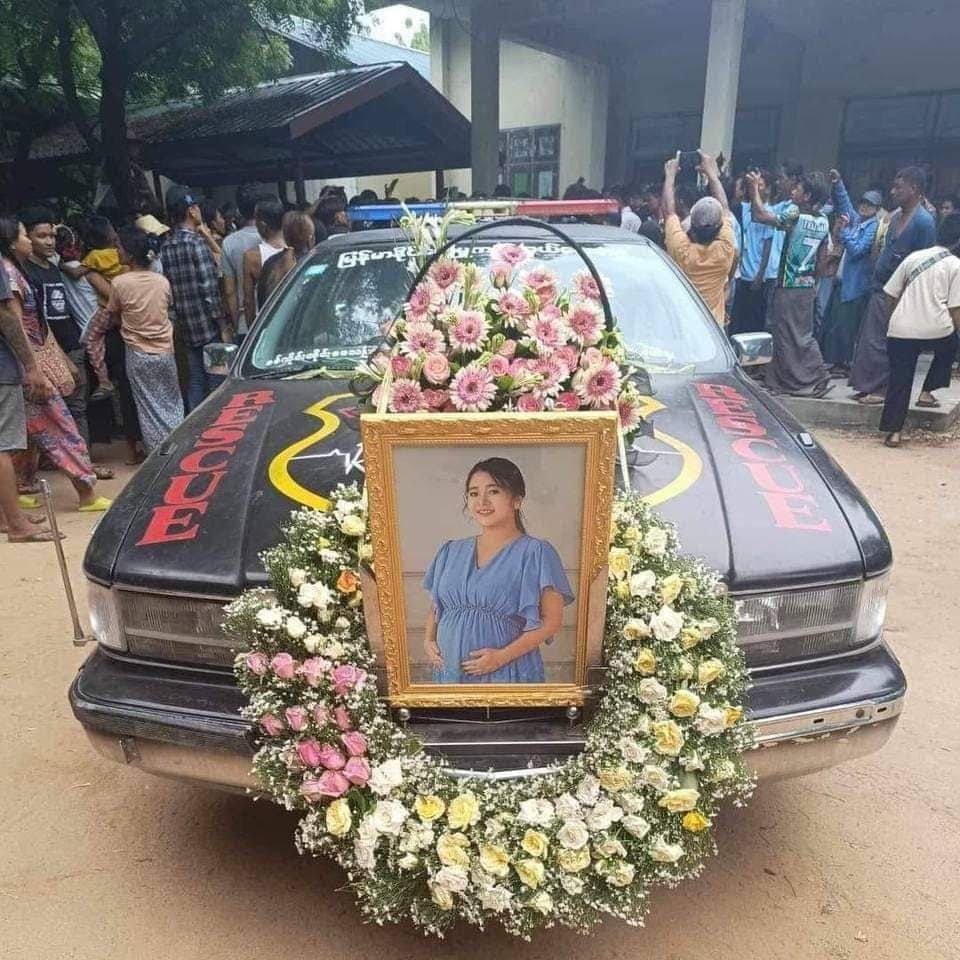 SAGAING—The Monywa People's Defense Force (PDF) states that seven men were arrested for killing a pregnant woman and injuring her mother-in-law in a robbery in Monywa Township on Aug. 10. "We have a prison, a judiciary and we will work in accordance with the law," said a PDF spokesperson.
A 50-year-old woman and her 30-year-old son were killed near a village in Kalay Township on Aug. 12. The victims were returning from a hospital in Kalay town. Burma Army troops reportedly killed them and burned their bodies, along with the motorcycle they had been riding. "The mother and son were subjected to the horrific act of being burned, and their bodies were concealed," a Kalay resident told DVB.
KACHIN—The Burma Army has been blocking cargo trucks from using the Bamaw-Lwegel Road since Aug. 10. The Myitkyina-Bamaw Highway was shut down on July 3 due to fighting between the Kachin Independence Army (KIO/KIA) and the Burma Army. A shortage of goods has caused the price of basic commodities to rise. Locals claimed that the Burma Army is cutting off supplies from reaching Laiza, the KIO/KIA headquarters, and other areas controlled by it.
MAGWAY—Two locals were killed and five others, including a four-year-old child, were injured by artillery in a village located in Gangaw Township on Aug. 1. "There is no presence of the PDF in that particular village," said a Gangaw resident. The village consisting of over 800 homes had to flee for safety.
MON—Locals reported that 143 Rohingya were detained in a village located in Thanbyuzayat Township on Aug. 11. A source in the local administration told DVB that the 143 Rohingya had fled a refugee camp in Bangladesh by boat, but were arrested in a vehicle. "An investigation is currently underway," added the source. Seventy-two Rohingya were arrested on Aug. 7 in the Ayeyarwady Region.
Read our latest op-ed: The Rohingya and the ethical blindspot of international media by Shafiur Rahman.
Listen to our latest Weekly Briefing: Aug. 11. DVB English is available wherever you listen to podcasts.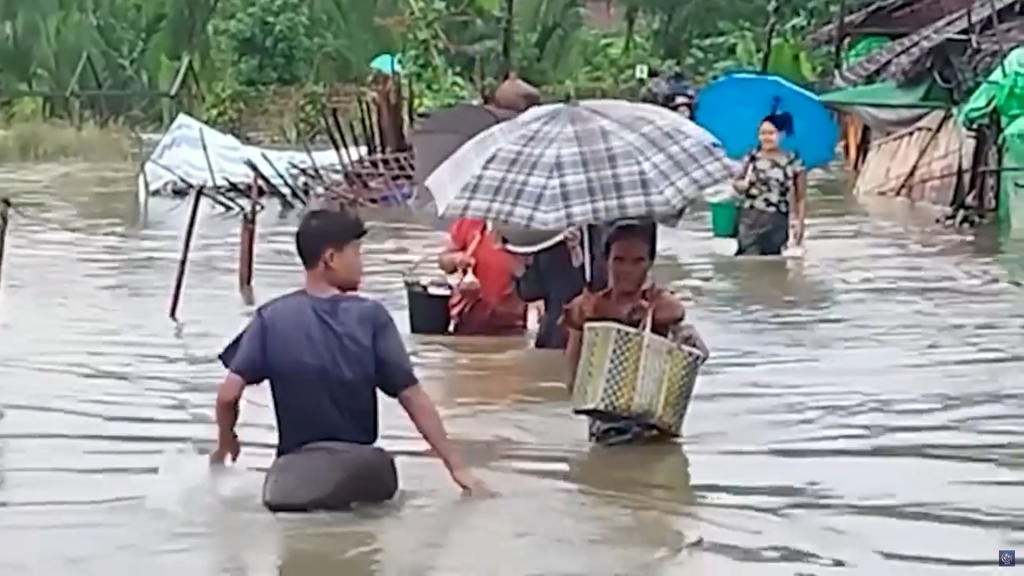 Watch our latest: Rain and floods impact northern Rakhine State. DVB English News is on X, Facebook, YouTube, Instagram, Threads & Tiktok.