FROM THE DVB NEWSROOM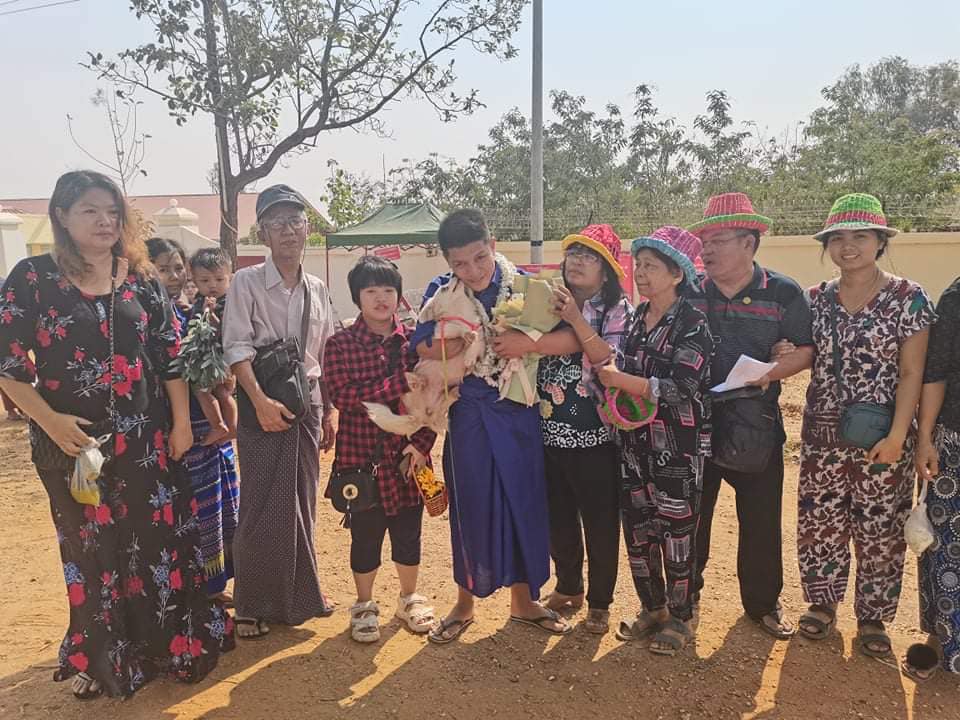 Amputated protester released from jail to receive medical care
Hlyan Phyo Aung, 24, will receive urgent medical attention after being released from prison on April 7. Hlyan Phyo Aung was shot by a soldier and had to have his right arm amputated following his arrest at an anti-coup protest in Magway on March 27, 2021. Hlyan Phyo Aung also lost vision in his right eye. He served two of the three years he was sentenced to for incitement under Section 505(A) of the Penal Code. "His health is not really good. After the Thingyan holiday period, we have to go to Yangon to get corneas for him. And then I plan to find him an artificial limb. We are pleased because our little boy is back in our embrace, and we are able to receive medical treatment for him," Hlyan Phyo Aung's father told DVB.
NUG responds to three PDF returned to Burma
The National Unity Government (NUG) condemned Thailand for a "violation of the international police procedures" for returning three People's Defense Force (PDF) members to Burma. The three PDF members were arrested by Thai authorities on March 31 while receiving medical treatment in the border town of Mae Sot. The Thai authorities transferred the three PDF members to the Border Guard Force (BGF) under the control of the Burma Army. "All three were sent to the Mawlamyine interrogation center," a source inside Burma told DVB. "This action threatens the life and safety of Myanmar citizens who have been displaced and sought refuge in Thailand due to various reasons, including oppressive and atrocious acts of the terrorist military council," the NUG stated.
Electoral commission invited to Timor-Leste
International and regional organizations working in Burma requested Timor-Leste President Jose Ramos-Horta to cancel an invitation for the Union Election Commission (UEC) to attend the "Strengthening Democracy, Peace, and Stability in State Building" workshop in Dili on May 19. In a letter, the group cited Ramos-Horta in a statement he made in 2021 about ensuring that voices of democracy can be heard. The letter urges "instead extend an invitation to the representatives of the National Unity Government (NUG), who have been continuously working to restore democracy in Myanmar." It went on to call for accountability over the crimes committed by the military in Burma and for humanitarian assistance to those in need.
News by Region
CHIN—A resistance group claimed that the killing of three people from Mizoram on the India-Burma border was related to the defrauding of displaced Chin people. The group condemned the killings and expressed its condolences to the victims' families. Indian media reported that three charred bodies were discovered in a forest in Chin State last month. They were from India's Mizoram State. Tens of thousands of Chin people have taken refuge in Mizoram since the 2021 coup.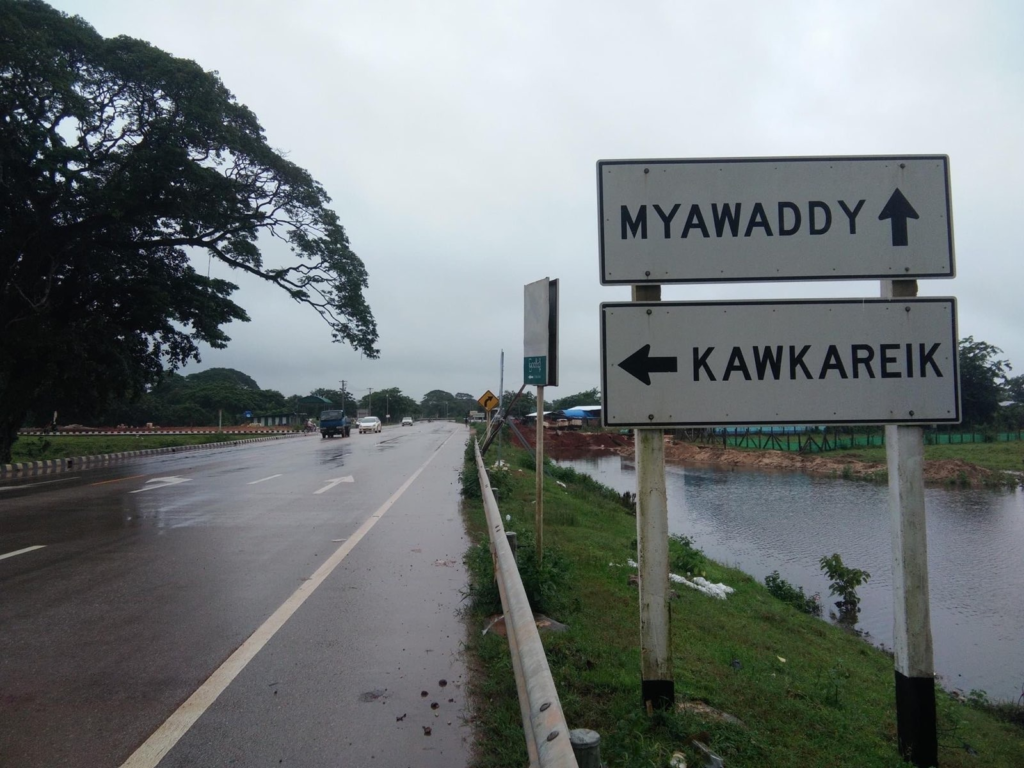 KAREN—Resistance forces requested that the public not use the Myawaddy-Kawkareik "Asia Highway" until April 21 due to ongoing clashes. The Burma Army and the Border Guard Force (BGF) have clashed with the Karen National Union (KNU) and the People's Defense Force (PDF) in Kawkareik and Myawaddy townships since April 5. Resistance forces claim that the Burma Army has been transporting its troops in civilian vehicles along the route. Thai-Burma border trade has been disrupted due to the fighting.
Two civilians were killed and four were injured, including children, by artillery shells in Pyar Sakhan village of Than Daung Gyi Township on April 6. Four shells were fired by the Burma Army, locals said. "There is a church near the incident. A pastor's wife who returned from an Internally Displaced Persons (IDP) camp after giving food was killed by a shell. I heard a child was also killed," said a village resident. The injured were taken to Taungoo Hospital.
Over 7,000 civilians fled across the border to Thailand as fighting raged in Myawaddy Township. The Karen National Liberation Army (KNLA) and People's Defense Force (PDF) have seized five Border Guard Force (BGF) camps, claimed a Lion Battalion spokesperson. Since March 25, the KNLA and PDF have attacked BGF camps in Myawaddy, Kawkareik, Kyondoe townships near Shwe Kokko Myaing. The KNLA claims that over 85 BGF have been killed and 75 weapons have been confiscated as a result. The Burma Army has retaliated with airstrikes.
KACHIN—A Myitkyina Prison Court sentenced 11 people arrested at Happy KTV last November to three more years on April 7. The 11 include officials from the Kachin Independence Army/Kachin Independence Organization (KIA/KIO). "They were sentenced to two years imprisonment under Section 17 (1) of Unlawful Association Act. They received three more years each under the Counter-Terrorism Law. So, all the arrested people in KTV received a total of five years imprisonment," said a Myitkyina Prison official.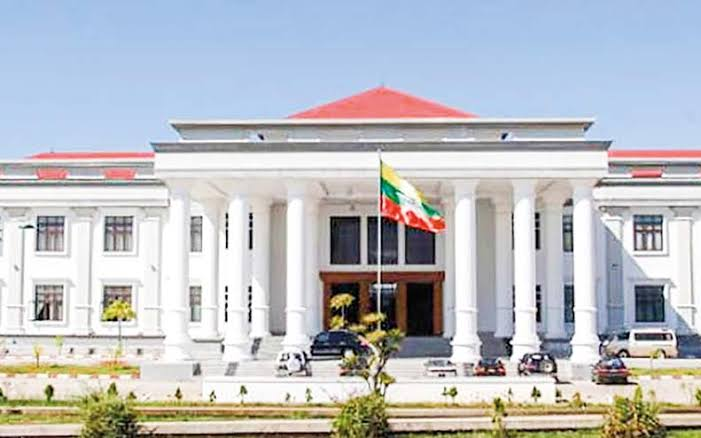 NAYPYIDAW—The regime has forced 17 judges to retire this month, including a district judge, stated sources in Naypyidaw's judiciary. "Some took bribes over cases related to the Counter-Terrorism Law. Many people complained about it. Some judges even made millions of kyat and became rich," said a lawyer on the condition of anonymity. The Ministry of Justice states that over 1,000 people issued complaints about district and township judges to the Anti-Corruption Commission. The regime dismissed 34 judges in 2021.
The regime will hold a Thingyan festival with 1,000 performers from 38 dance troupes, reported ministry staff in the capital. A pavilion for Thingyan was built for the occasion. Ministry staff and local residents are expected to perform. The Thingyan festivities will begin on April 13. Entertainment, games, and food will be available at the pavilion.
SAGAING—Nine political prisoners were sentenced by a military tribunal in Homalin Township on April 7. "Of nine, one was sentenced to 13 years, one was sentenced to 11 years and 6 months, one was sentenced to 10 years, four were sentenced to 5 years, and two were sentenced to 3 years," a local told DVB. They were convicted under Section 50(j) of the Counter-Terrorism Law and 505(a) of the Penal Code.
SHAN—A church and at least 10 houses were destroyed in Pekon Township from April 6-8. "About 15 villages were targeted with heavy weaponry," said a Pekon PDF spokesperson.
Read DVB Chief Editor Aye Chan Naing's op-ed Escaped from Hell
Watch Min Maw Kunn's latest music video for the song CDM Thingyan (with English subtitles) on DVB English on-demand via Facebook, Twitter, YouTube, Instagram, TikTok & Substack.