FROM THE DVB NEWSROOM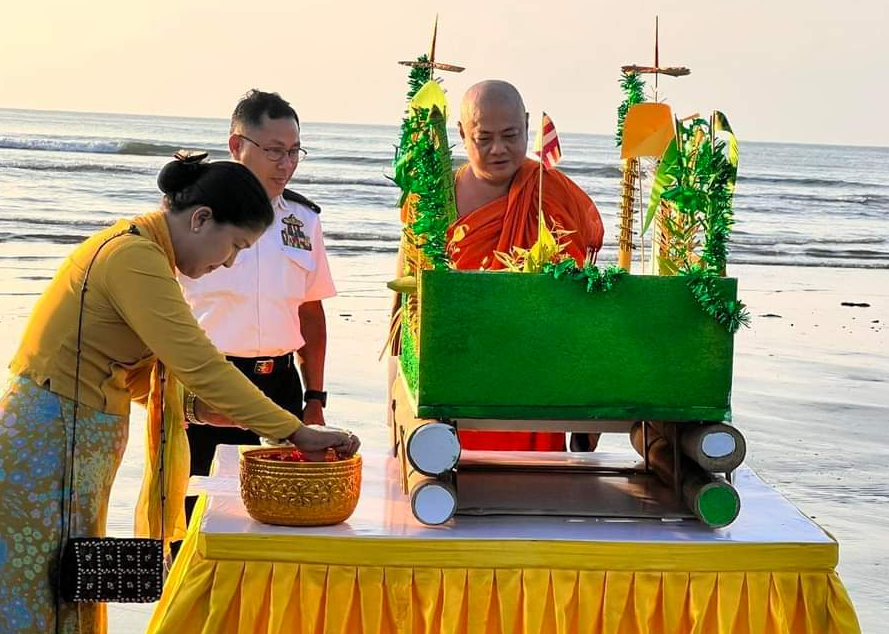 ASEAN convoy attack blamed on 'terrorists'
The military blamed an attack on an Association of Southeast Asian Nations (ASEAN) aid convoy in Hsi Hseng Township of Shan State on resistance forces. "The terrorists shot them using small arms and security forces launched a counterattack," regime media reported. The National Unity Government (NUG) stated that its People's Defense Force (PDF) and other allied resistance forces were not responsible. It accused a local militia of carrying out the attack.
International community condemns attack
Singapore's Ministry of Foreign Affairs condemned the attack, stating that two of its embassy staff were in the aid convoy. The E.U. Delegation to Myanmar stated that the attack "highlights the violence and instability brought about by the coup." U.S. officials reiterated calls for the military to adopt the ASEAN Five-Point Consensus.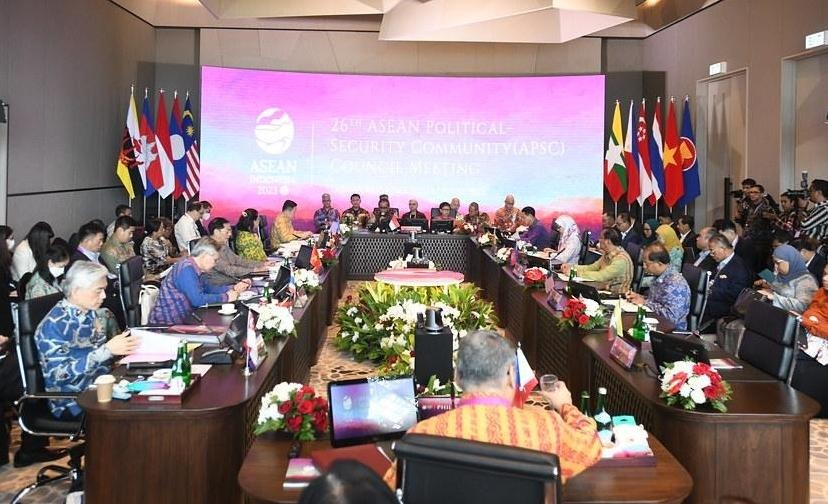 NUCC promotes ethnic language education
The National Unity Consultative Council (NUCC) Federal Democracy Education Policy prioritizes the teaching of ethnic languages in schools with Burmese as a second language. Textbooks will be printed in ethnic languages. Schools located in border areas will provide instruction in the languages of neighboring countries, as well as English, at the discretion of each school's administration.
India's top diplomat meets UN envoy
India's External Affairs Minister Subrahmanyam Jaishankar met with U.N. Special Envoy on Burma Noeleen Heyzer on May 9. Jaishankar expressed gratitude and support for Heyzer's diplomatic efforts. The meeting comes after Heyzer met with China's Foreign Minister Qin Gang on May 1.
News by Region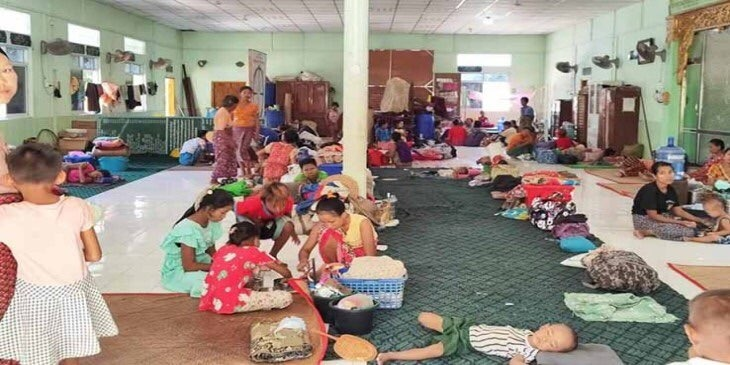 AYEYARWADY—Thousands of villagers from Laputta Township have sheltered at monasteries since May 6. Cyclone Mocha is projected to make landfall on the western coast this weekend. "Thousands of those who are avoiding the storm are staying temporarily in monasteries," a relief worker told DVB. The township was devastated by Cyclone Nargis in 2008 when more than 100,000 people were killed in the Ayeyarwady delta.
CHIN—Two members of the Chinland Defense Force-Senthang (CDF-Senthang) were killed and three members were injured in an airstrike on its office in Hakha Township on May 8. "A helicopter dropped bombs twice over the village but it missed their target. Later, they dropped bombs over the council office but it hit officials who fled the attack. We lost our secretary," said a CDF-Senthang spokesperson.
KACHIN—An unidentified body was discovered with gunshot wounds in Hpakant town on May 9, Myitkyina News Journal reported. At least four bodies of unidentified young men were found dumped by the side of a road May 5-6. Five people, including a senior Burma Army official, were killed at the Hpakant Happy KTV restaurant on April 23.
MON—A woman was killed and another was injured after an airstrike on two villages in Ye Township on May 8. "Although most of the villagers are ethnic Karen, they are ordinary farm workers. There are no armed groups here," a local said.
SAGAING—The bodies of six Burma Army troops were discovered in Banmauk Township on May 8, a local resistance group stated. "We gave them a proper burial," said the group's spokesperson.
SHAN—A woman who claims she was trafficked to Mong Pawk, located in the Wa Self-Administered Division, said she escaped after being forced into prostitution. "I want workers traveling for employment [there] to only do so after making a thorough inquiry," the woman told DVB.
YANGON—Fire departments and civil rescue organizations in Yangon are preparing for disaster relief operations in anticipation of Cyclone Mocha. "It is likely that there will be collapsed buildings and roadblocks. We have to prepare in advance with the things we have," a volunteer told DVB. "We have prepared three water tankers and generators to provide water in the event of a power outage," said a volunteer in Insein Township.